Melania Trump Dazzles in Green Tight Dress & Silver Heels in a New Christmas Photo
Melania Trump showed off her fashionable side in a recent photo that showed her rocking a green dress and silver heels.
If the Trump women are known for one thing, it would be for their fashion style, which is always at its best – regardless of time or season.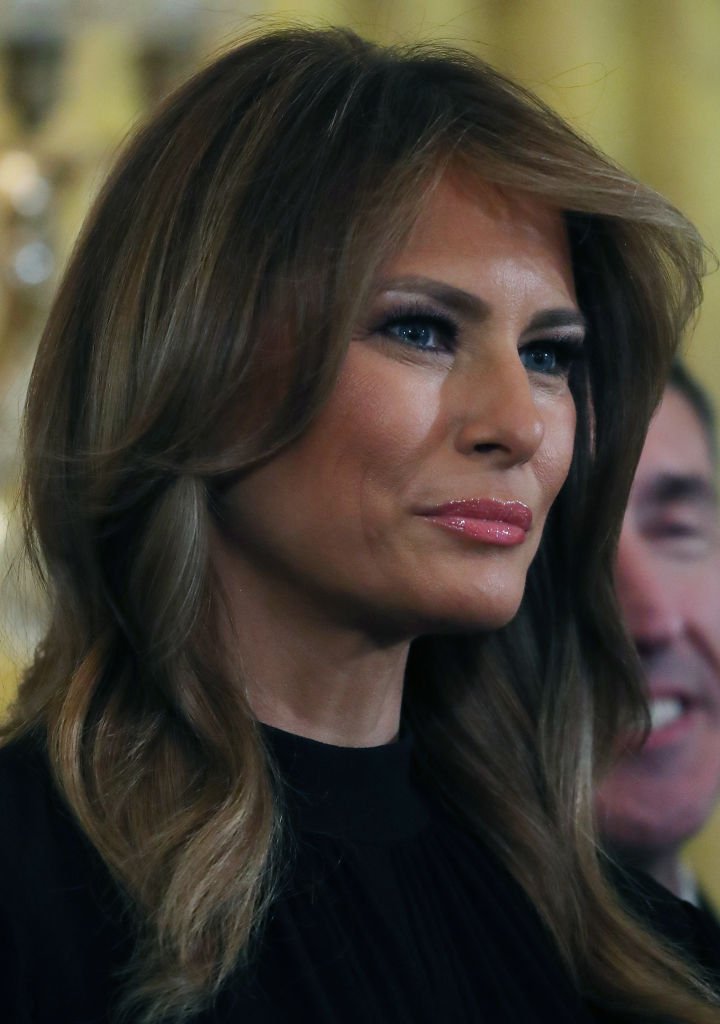 Melania recently took to Instagram to not only wish her followers a well-spent festive period but to also show off her dress.
In the picture, the FLOTUS sat in a chair as she acted like she was on a phone call. Behind her was a shiny Christmas tree with gifts under it.
While Melania's background was catchy, what attracted people's eyes was the tight green dress and silver heels that the 49-year-old rocked for the snap.
The post which has garnered over 300,000 likes was captioned:
"It's #ChristmasEve & #Santa is hard at work delivering toys to children all over the world! A wonderful tradition - thank you @NoradSanta for including me in helping the kids track Santa!"
Earlier this month, Daily Mail reported that Melania had joined some British schoolchildren to not only create decorations ahead of the holidays, she had also wrapped gifts that would be donated to local families in need.
For the event, the First Lady had worn a black and white checkered coat over a black knit dress.
During the 45 minutes, she spent with the school children, Melania and the kids engaged in the act of making a wreath, before they began adding pine cones to one covered in gold tinsel.
Footwear News added that Melania had also attended an event at Buckingham Palace with her husband, Donald.
Never to disappoint, the mother-of-one had rocked a yellow Valentino cape over a violet long-sleeved dress. The ensemble seemed to fit perfectly with her purple pointed-toe Christian Louboutin pumps.
Footwear News, however, pointed out that the shoes were different from the Louboutin's So Kate pumps or Manolo Blahnik's BB pumps, she usually wore to formal events.
Back in November, Melania had made a statement when she appeared at the 72nd annual Thanksgiving turkey pardoning ceremony in head-to-toe brown suede.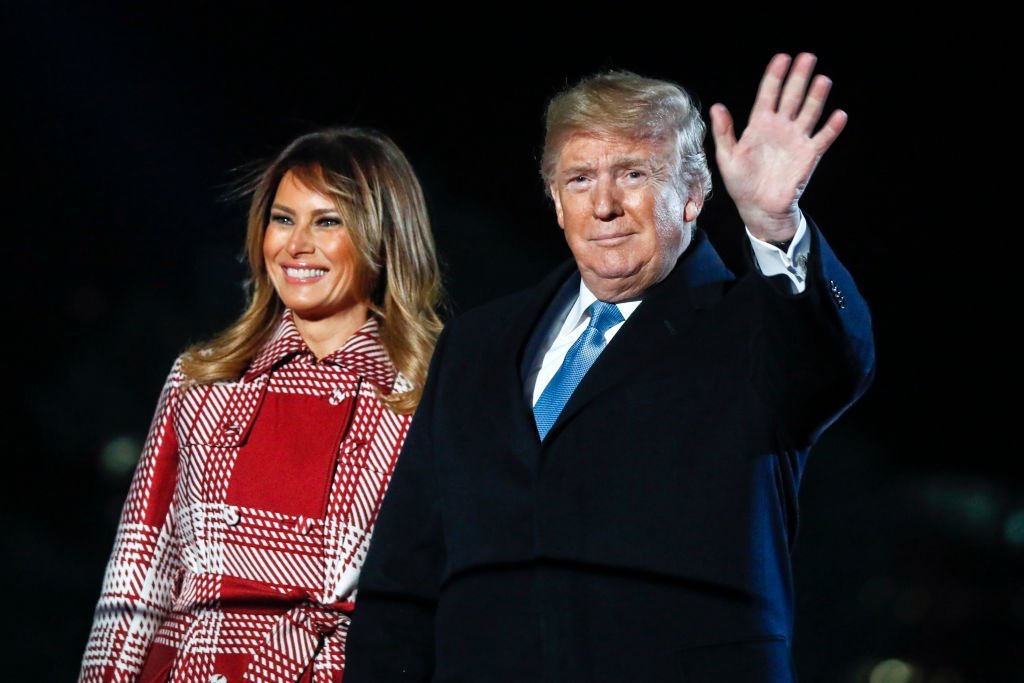 Footwear News noted that the former model wore a double-breasted Burberry brown suede trench coat with matching knee-high brown suede slouch boots on tall block heels.
Donald's youngest daughter, Tiffany, who was also in attendance, showed her style in a light blue coat.