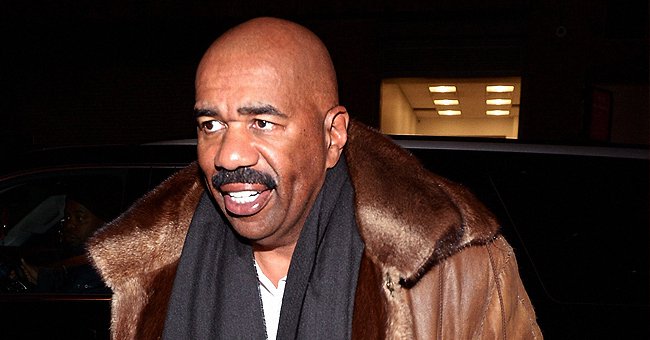 Getty Images
Steve Harvey from 'Celebrity Family Feud' Shows How He Grooms His Famous Mustache in a Recent Clip
Award-winning show host, Steve Harvey recently shared a hilarious video of himself priming his signature mustache.
Steve Harvey has given fans a sneak peek on how he grooms his mustache.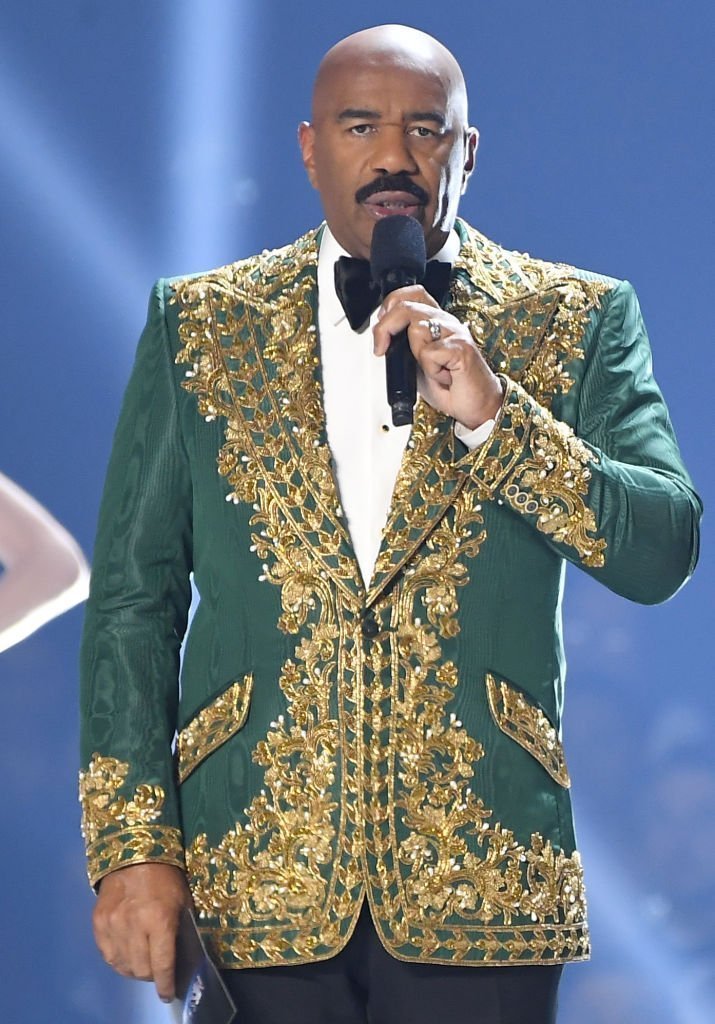 teve Harvey speaks onstage during 2019 Miss Universe Pageant at Tyler Perry Studios | Photo: Getty Images
In a video shared on Instagram by TSR, the TV host sat in front of the camera with his grooming kits, where he delved into his routine.
In the video, Steve is seen using a clipper to shape his thick mustache while he continuously manipulates the equipment to suit his style.
Fans were present to show their approval for the comedian's routine.
Back in 2018, Harvey forwent his black signature mustache as he sported a gray one.
TODAY reports that Steve sat with Ellen DeGeneres on her eponymous show, where he explained the reason behind his new look.
He told Ellen:
"I was on vacation, and I actually left my "Just For Men at home — because I had been dying my mustache, so the rest of it started growing in. Next thing I knew, I went, [expletive] This either going to be sexy or I'm ugly as hell — one of the two.'"
Harvey made it known that his wife liked the new look, although some fans were skeptical about it while someone referred to him as "old."
The star Host, however, seemed not to be bothered as he said that old age was a "goal." It seems like the entertainer prefers dressing himself up, unlike the regular celebrity trend of having a fashion stylist.
VALID UPDATES reports that Steve recently revealed that he has been dressing himself for years, and he does enjoy it.
On his Instagram page, the entertainment mogul shared a video of himself doing a domestic job of ironing his clothes while he informed fans in his caption of how much he loves styling himself.
This came a few days before he shared the routine for grooming his mustache. According to ET ONLINE, Steve Harvey gracefully rocks his grey mustache.
In an interview with the publication, the TV personality made it known that he wasn't so confident at first, but after the grey hair grew more, he decided to stop coloring it.
Harvey also made it known that if his spouse, Majorie Harvey, approves, he'll keep the grey mustache.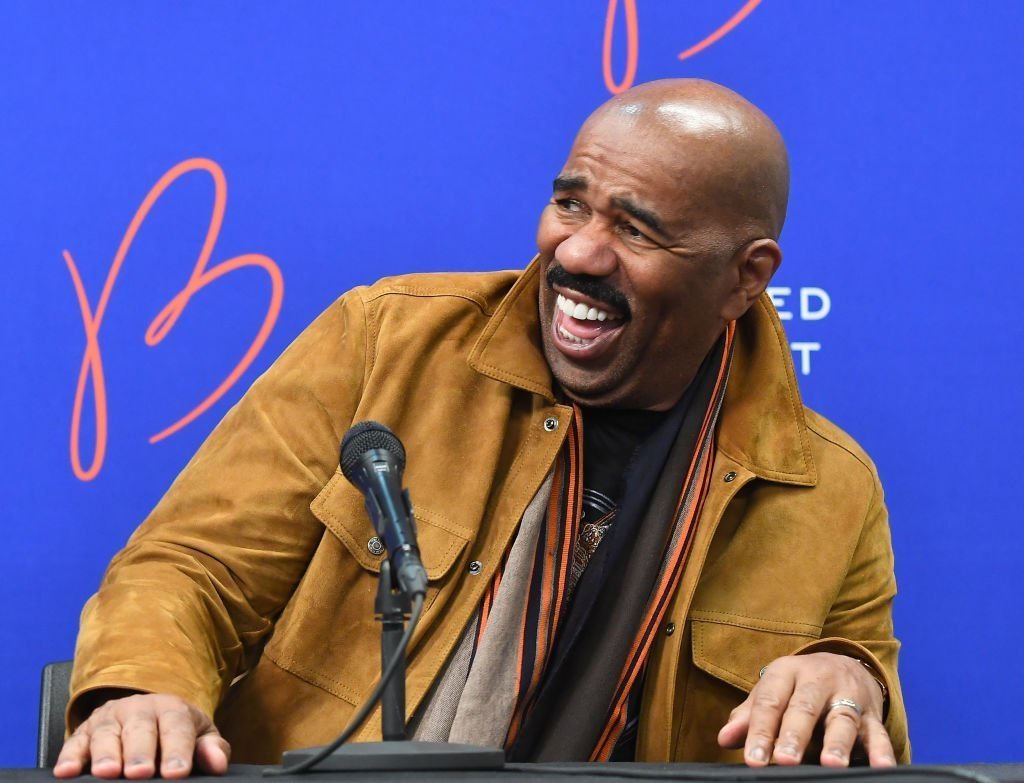 Steve Harvey attends 2019 Beloved Benefit at Mercedes-Benz Stadium | Photo: Getty Images
DEADLINE reports that Harvey sets to go into the new year with his positive energy as he works towards reviving his daytime show, "Facebook Watch," where he plans to keep up with fans on facebook and in general on everyday issues coupled with interviews of stars in the entertainment industry. The show is said to premiere, Next year, January.
Please fill in your e-mail so we can share with you our top stories!