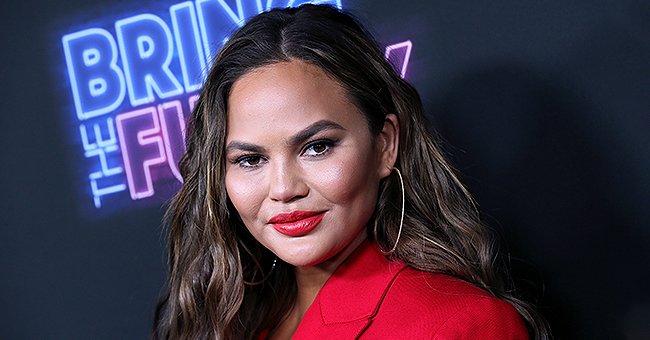 Getty Images
Chrissy Teigen from 'Lip Sync Battle' Shares Clip of Santa near Her Home and a Snap of Her Son
On Christmas Day, Chrissy Teigen's kids seemed to either be looking for Santa or jumping and down when the big guy finally came through. They captured him on video running in the snow.
On Wednesday, Chrissy Teigen, 34, shared adorable snaps of her kids Miles, one, and Luna, three, as they were enjoying Christmas Day in what looked like their favorite outfits.
First, she posted a shot of Miles wearing the cutest snowman outfit complete with a black and red hat and black pants. The post is found below.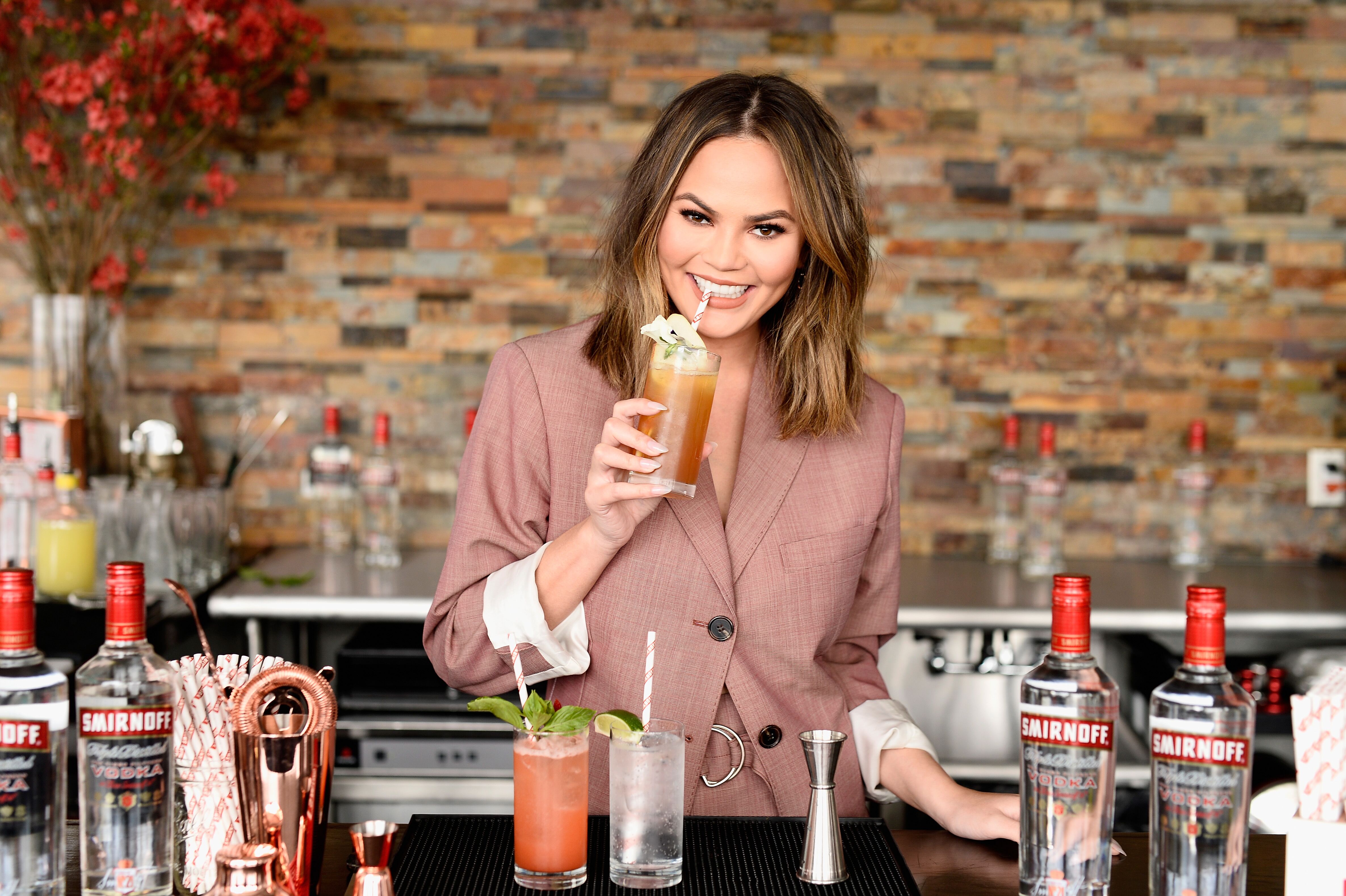 Chrissy Teigen hosts a "Cocktails with Chrissy" Smirnoff event on April 27, 2017, in New York City | Photo: Getty Images
Miles the snowman
The ensemble was a bit too big for the tot, though, as it entirely covered one of his little feet while the other one peeped through. "OMG. Look at that Lil feet. Can I bite it?" one person commented.
In the photo, Miles seems to be looking for something off in the distance. His mother picked that up, too — writing in the caption, "Hello has anyone seen Santa."
The kids see Santa
It seems like poor Miles had just missed the big guy, though. In a previous post, Chrissy shared a video of Santa himself running in front of Stacy Keibler's Wyoming home carrying his bag of gifts.
He gave the kids a wave as he passed. In the background of the clip, we hear husband John Legend screaming out that he sees Santa. The video then zooms out to show Luna, donned in a pink dress, screaming and jumping up and down.
Luna's letter to Santa
In her caption, Chrissy wished her followers a Merry Christmas. Meanwhile, her daughter has been ready for the big day since in early December when she wrote Santa a letter.
At the time, the young girl used scribbles to outline her request to have a ballet dancer that she can go to sleep with. The tot's opening words were a bit demanding, but she ended her message on a sweet note.
Miles' new ride
As for Miles, the baby boy was already enjoying a pretty fantastic toy ahead of Christmas Day. Last week, he sat inside a shiny red toy convertible, looking like the man in charge.
"Hey ladies," Chrissy captioned the adorable shot of her son. We wonder what Miles could have gotten on Christmas Day that was better than his smooth ride.
Of course, the season is more about family and friends rather than material things, so it's great to see that Chrissy had both these for Christmas this year.
Please fill in your e-mail so we can share with you our top stories!