The 10 Most Googled Actors in 2019
For plenty of actors and actresses, 2019 was a roller-coaster. Giving their popularity and the situation they went through, those celebrities made it into our list of the most googled actors of the year.
From Caitlyn Jenner and Amy Schumer to Kevin Hart and Keanu Reeves, keep scrolling to learn who were the actors and actresses who generated more clicks on our favorite search engine Google, according to SimilarWeb.
He underwent back surgery, physical therapy, and stayed home with his family for weeks.
Thank you so much for watching! Appreciate the ❤️ and support so much. 💃❤️💃❤️💃
And now I sleep. pic.twitter.com/CzunQf6f1E

— Jenny McC-Wahlberg (@JennyMcCarthy) September 23, 2019
10. Jenny McCarthy (approx. 590,000 times per month)
Actress and model Jenny McCarthy, who is married to actor and singer Donny Wahlberg, was one of the trending artists in 2019. One of the events in which she was involved was the Emmys' red carpet in September as she was covering the pre-show for Fox.
Unfortunately, she made some mistakes while interviewing Christina Applegate, like saying that the actress had been nominated for her own show for the first time for her role on "Dead to Me" when she had previously been nominated twice for "Samantha Who?"
Apart from that, she surprised the world in October announcing on "Live with Kelly and Ryan" that she would not host New Year's Eve with Ryan Seacrest. It was the first time in almost a decade without Jim Carrey's ex-partner hosting the special.
9. Amy Schumer (approx. 675,000 times per month)
Among 2019's most googled celebrities, there was the stand-up comedian and actress Amy Schumer. In 2018, she made headlines for marrying chef and farmer Chris Fisher, and this year it was her first child who attracted a lot of attention.
Amy Schumer's baby boy, Gene Attell Fischer, was born on May 5. She once admitted that her son changed her in "a million ways," including her relationship with her mother as she has been "nicer" to her.
However, she was mom-shamed for performing her stand-up routines only two weeks after giving birth, especially because she suffered from hyperemesis gravidarum (acute morning sickness) during her pregnancy.
8. Caitlyn Jenner (approx. 1,089,000 times per month)
This year, people were also in search of Caitlyn Jenner, formerly known as Bruce Jenner. One of the things that made headlines about her was her first meeting with Kris Jenner after successfully making the transition from male to female.
Another aspect of her life that was trending was her romantic life. Caitlyn Jenner's girlfriend was a matter of conversation for a long time as everyone thought that Sophia Hutchins held that title.
However, Sophia told The New York Times that they were never romantically involved, adding that the reason all those rumors were circulating for that long was that they chose not to address them.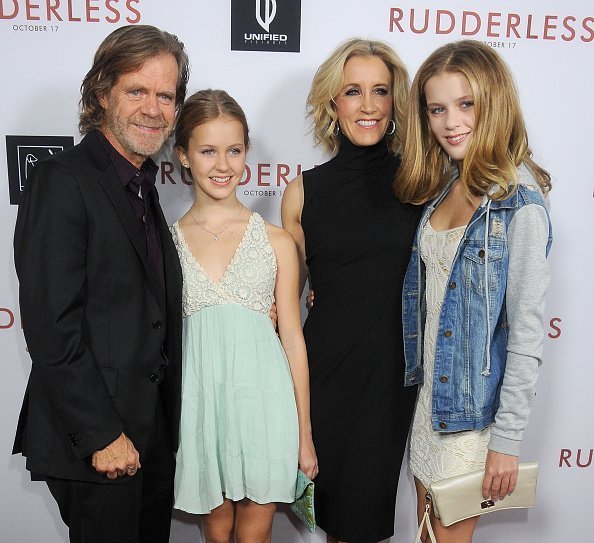 7. Felicity Huffman (approx. 1,318,000 times per month)
It was a very challenging year for the "Desperate Housewives" star Felicity Huffman after she was sentenced to 14 days in the Federal Correctional Institution in Dublin, California.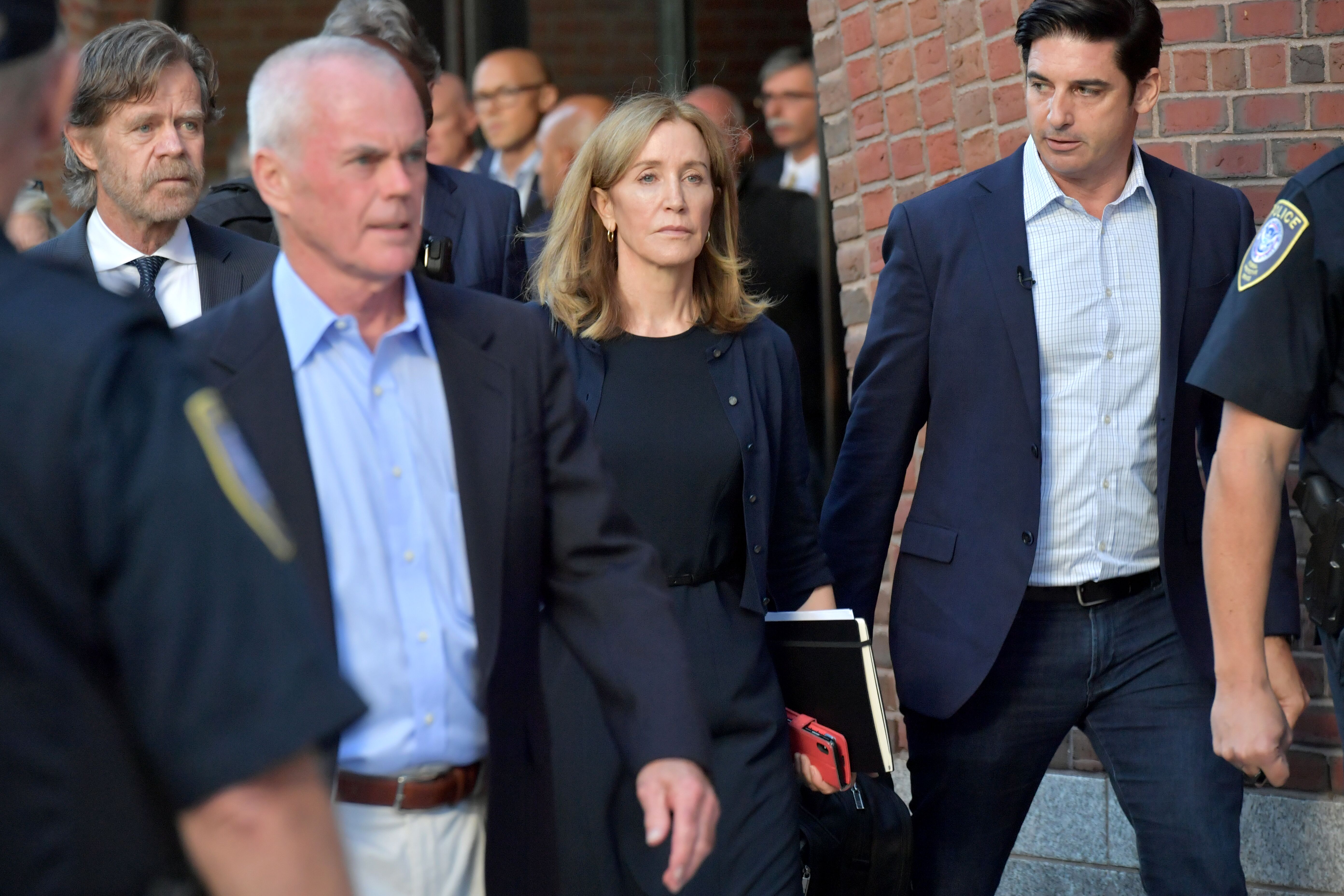 Apart from the time behind bars, she was ordered to pay a $30,000 fine, 250 hours of community service, and also spend a year in probation.
Judge Indira Talwani made that decision after the actress pleaded guilty to fraud and conspiracy for paying an admissions consultant $15,000 to have a proctor correct her daughter's SAT answers. Felicity Huffman's daughter apparently was not aware of the scam.
6. Kate Beckinsale (approx. 1,904,000 times per month)
Actress Kate Beckinsale, best known for the "Underworld" film series, was also one of the most googled actresses in 2019. Apart from the fact that she landed the role of Georgia Wells in the English TV show "The Widow," she got divorced from her long-time husband, Len Wiseman.
If that wasn't enough, Ariana Grande's former boyfriend Pete Davidson and Kate Beckinsale began a relationship! They were initially seen together in January this year, leaving a Golden Globes after-party.
Their first public kiss, however, came at a New York Rangers hockey game in March. Shortly after that, Pete met the actress' parents, and she addressed their relationship for the first time. By late-April, however, they were no longer dating.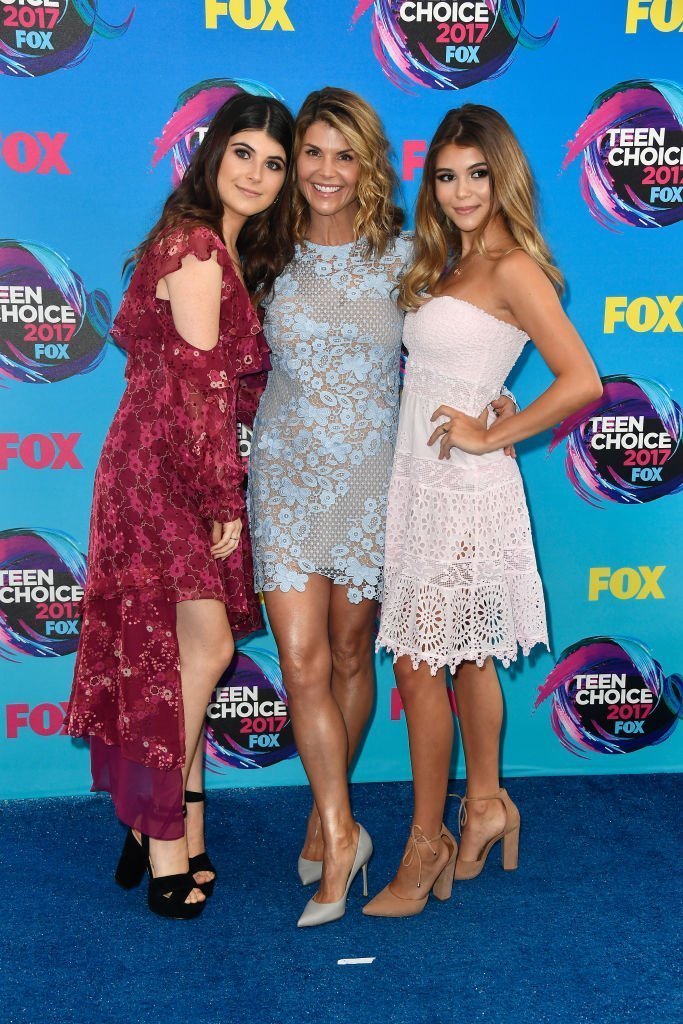 5. Lori Loughlin (approx. 2,174,000 times per month)
Felicity Huffman was not the only celebrity involved in the college admission scandal. Actress Lori Loughlin, the "Full House" and "Fuller House" star, was also accused of paying $500,000 to get her daughter into the University of Southern California.
Lori Loughlin's husband, Mossimo Giannulli, is facing the same charges as his wife, which are: conspiring to commit federal programs bribery, mail fraud, and money laundering.
So far, neither of them has been sentenced. Olivia Jade, Lori's daughter, was already studying at USC but dropped out after the scandal. Her YouTube channel, which was lucrative as she had partnered with Amazon and Sephora, stayed quiet for almost ten months.
4. Kevin Hart (approx. 2,924,000 times per month)
Actor and comedian Kevin Hart is often trending on the Internet, but 2019 was a roller coaster for him. Not only he landed plenty of roles in films and got two comedy specials on Netflix, he almost died in a car accident.
The near-fatal incident took place in September. The actor was with his friends Jared Black, who was driving the car, and Rebecca Broxterman near Malibu, California, when Jared lost control, careened down an embankment and slammed into a tree.
After the accident, Kevin Hart was paralyzed. He underwent back surgery, physical therapy, and stayed home with his family for weeks before coming back to the spotlight.
3. Jussie Smollett (approx. 3,313,000 times per month)
People around the world were in search of "Empire" star Jussie Smollett almost since the beginning of the year. In late-January, he went to the Chicago police to claim that he had been the victim of a racist and homophobic attack.
Even though plenty of celebrities and people showed support, most of them were left disappointed after the actor was arrested in late-February after being charged with disorderly conduct/filing a false police report.
By late-March, his charges were dropped. Shortly after that, he refused to pay $130,000 demanded by the Chicago police to cover for the cost of police officers. Following Jussie Smollett's alleged attack, he was fired from "Empire."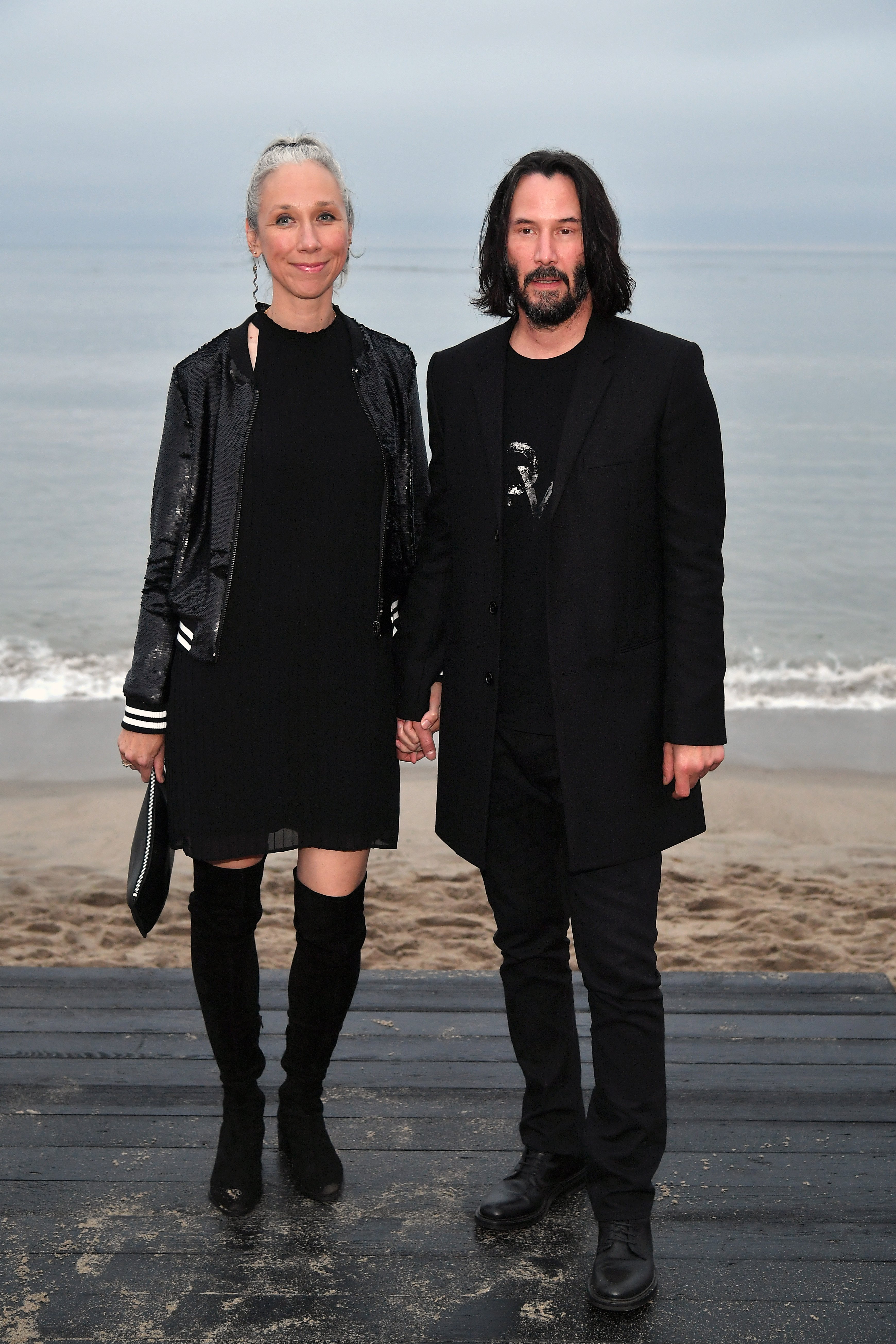 2. Keanu Reeves (approx. 4,496,000 times per month)
One of the most trending actors in 2019 was Keanu Reeves. Apart from the fact that he reprised one of his most memorable roles in Hollywood on "John Wick: Chapter 3 – Parabellum," it was also announced that he would come back as Neo for the fourth movie of "The Matrix."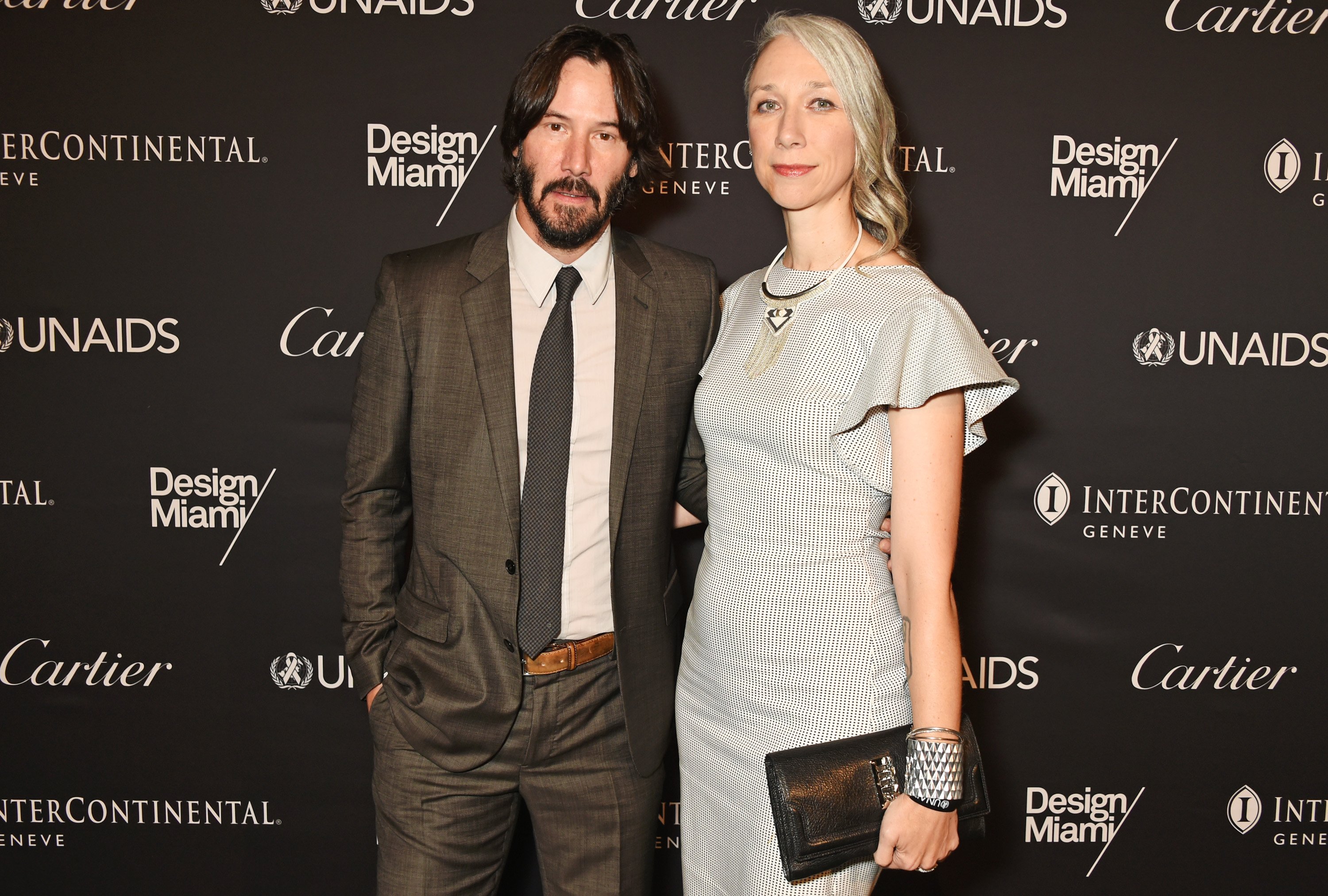 The actor also made headlines in November after he was seen with a woman for the LACMA Art + Film Gala in Los Angeles. The woman was artist Alexandra Grant, and she is Keanu Reeves' girlfriend!
Alexandra and Keanu reportedly have been friends for years as they worked together on the actor's book "Ode to Happiness," released in April 2011.
1. Lady Gaga (approx. 5,707,000 times per month)
The most googled actress in 2019 was none other than Lady Gaga. After her powerful performance on "A Star is Born" next to Bradley Cooper, plenty of people started asking if they were dating.
During an interview that the singer and actress had with Oprah Winfrey, she pointed out that they wanted people to believe that they were in love because, as actors and artists, that's their job.
However, it was all acting, including the "Shallow" performance during the Oscars. Lady Gaga and Bradley Cooper are proud of what they have accomplished as the singer admitted that, when they talked about the dating rumors, they said, "Well, I guess we did a good job!"