Kerry Washington from 'American Son' Shows off Her Impressive Gingerbread House in a Photo
The star of the American Thriller series, "Scandal," flaunts her very appealing Gingerbread house in a photo on her social media account.
On Christmas Day, the American actress, Kerry Washington, took to her Instagram page to post a picture showing off her nicely done gingerbread house. 
The photo gave a very detailed view of the gingerbread house. It looked beautiful and colorful with several sweets and gummy bears attached to it.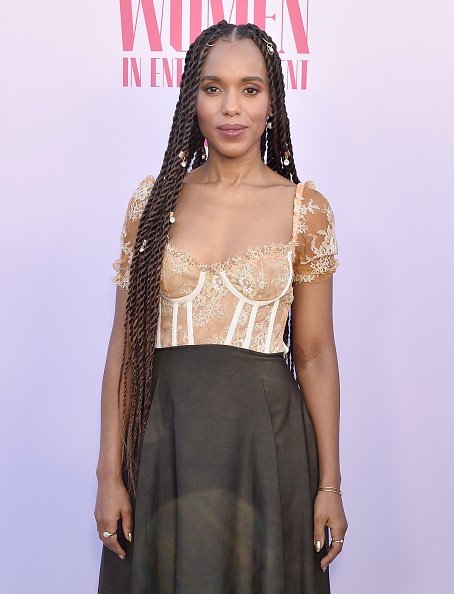 Right next to the house, Kerry was seen smiling into the camera, with only half of her face showing. Washington looked like she was peeping into the picture.
Kerry looked ready for the festive season in her festive red sweater and her cute, colorful braids. She captioned the post:
"Santa stopped by our gingerbread house this morning!! To all who celebrate, have a very Merry Christmas ? ? #HomeSweetHome. For the full ? tour, check out my story!"
The post attracted several likes and comments as her fans and followers took to comment section to wish her a Merry Christmas and praise her gingerbread house.
"This is a seriously impressive gingerbread house! Merry Christmas to you and your family," someone said. "The most detailed gingerbread house I've EVER seen," another added. 
Apart from creating a festive gingerbread house, Kerry also had her hairstylist give her a festive hairdo for the holidays. 
Last weekend, she revealed her new hairstyle with an Instagram post just before boarding an early morning flight.
In the photo, the actress wore a festive sweater with her two thick braids brought forward, showing off the metallic rainbow strings used to wrap them. 
In the caption, she tagged her hairstylist, thanking her for her new look. The new hairdo caused traffic on her page as her followers dropped numerous complimentary comments. A fan said
"I love your braids!!! ?✨"
The Hollywood actress has explored several hairstyles in the past. In 2019 alone, she has rocked a wavy bob hairstyle, short tight curls, and just before her current look, super-long twits.  
With her current and previous hairstyles, it's obvious she likes to spice up her hairdo once in a while, especially during the festive season. In preparation for Christmas, she adorned her super long Senegalese twists with hoops, gold cuffs, and dangling beads.
The 42-year-old actress has always liked to keep her private life private. In an interview on the Today's Show, she revealed that she is a mother of three and not two children.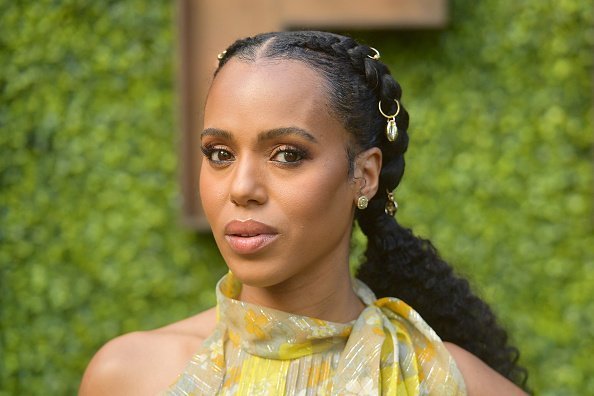 This left many wondering whether she has kept such a significant part of her life away from the media. The question was did Kerry give birth to another child secretly?
Although there has been no express confirmation from the actress, it seems like the third child she was referring to in the interview is her stepchild. A daughter, her husband, Nnamdi Asomugha, has from a previous relationship.