Inside 'Flip or Flop' Christina Anstead's Fabulous Kitchen and Contents of Her Fridge
TV personality Christina Anstead, best known for the HGTV shows "Flip or Flop" and "Christina on the Coast" gave people a look at her beautiful kitchen and some of the things in her fridge.
Born in July 1983, Christina not only is a talented host but also a real estate investor. With her former husband Tarek El Moussa, she founded the real-estate agency, Tarek and Christina: The El Moussa Group.
Apart from co-parenting their children, they are still working together on "Flip or Flop."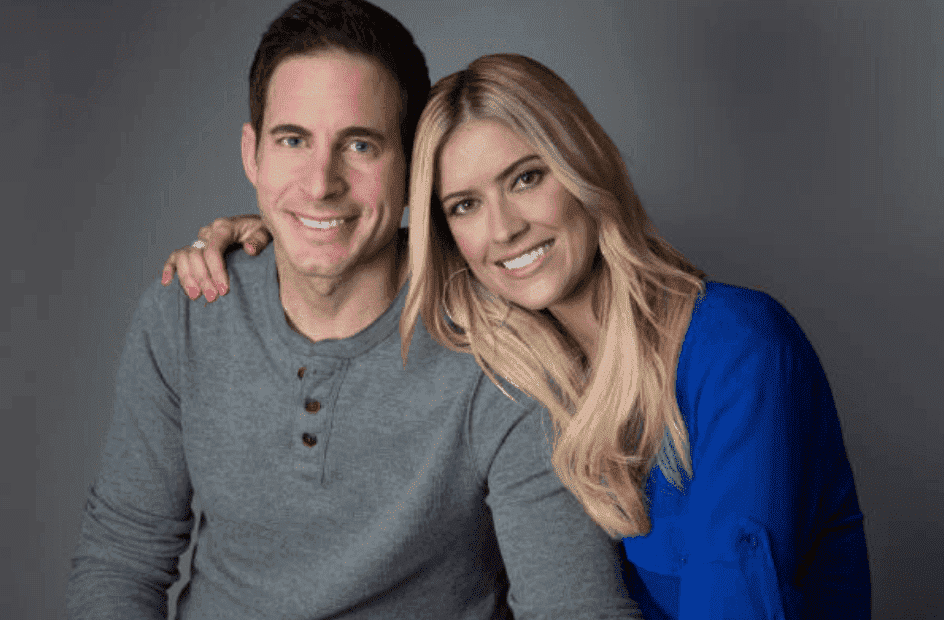 CHRISTINA ANSTEAD AND TAREK EL MOUSSA'S RELATIONSHIP
Both real estate agents and TV personalities tied the knot in 2009 and have two children together: daughter Taylor, born in 2010, and son Brayden, born in 2015.
It was also during their marriage that they got into the entertainment business. It all happened in 2012 thanks to Tarek. He sent an audition tape of him showing the entire process of flipping to a production company.
It was so good that HGTV signed him and Christina El Moussa (as she was formerly known) to a regular weekly show that portrayed them buying and renovating houses. Their TV show "Flip or Flop" premiered in April 2013, and it has been a total success.
Unfortunately, their relationship went through some difficult times that, in the end, proved to be too much for the couple. In 2013, Tarek was diagnosed with thyroid and testicular cancer.
CHRISTINA AND TAREK'S FIGHT WITH CANCER
By that time, they had just one child and wanted a second one. Before Tarek started his radiation treatment, he banked his sperm in order to try in vitro fertilization and have a second child.
Their first attempt was unsuccessful and the second one ended up in miscarriage. Thankfully, Christina Anstead became pregnant in 2015.
Those challenging experiences definitely impacted Christina and Tarek's relationship and in May 2016, they separated. The ex-couple filed for divorce in 2017 and the process was finalized in January 2018.
Tarek and Christina's divorce didn't affect much their friendship, fortunately. Apart from co-parenting their children, they are still working together on "Flip or Flop."
DIGGING INTO THE DIVORCE
Talking to People, Christina confessed that even though they separated in 2016 following an incident with a gun at the family's house, their problems began plenty of time before. She confessed:
"Like any couple, we had our share of issues. But we went through a lot in a short amount of time."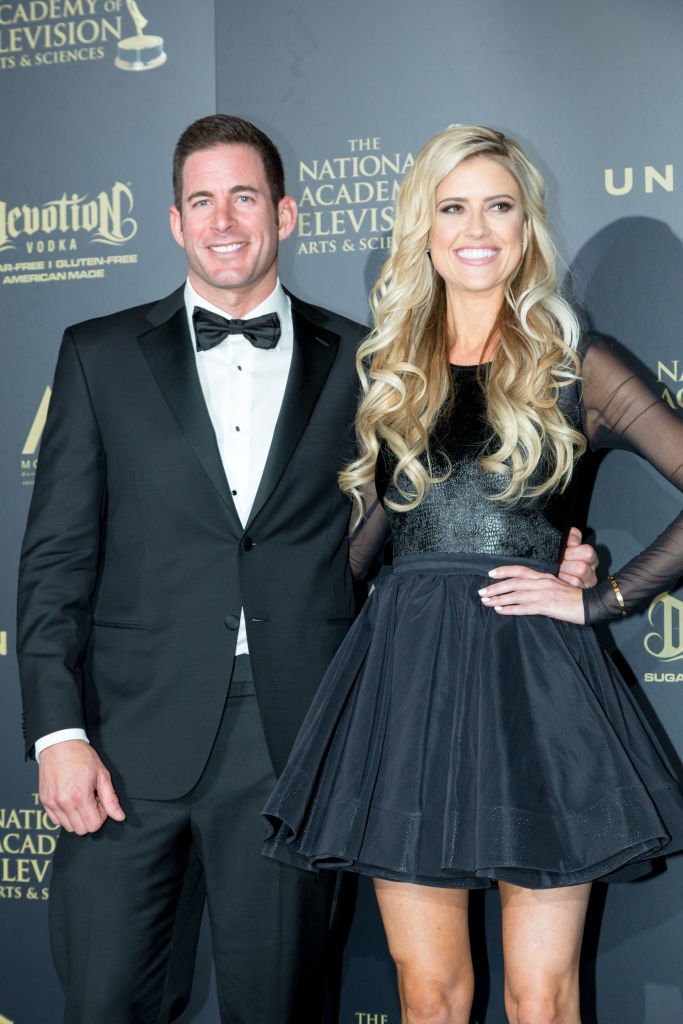 The TV personality added that, at some point, the tension in her relationship was so high that they were unable to communicate properly. Although they worked together, they didn't even drive to set in the same car.
When they finally decided to officially part ways, Christina felt like "a weight was lifted off me."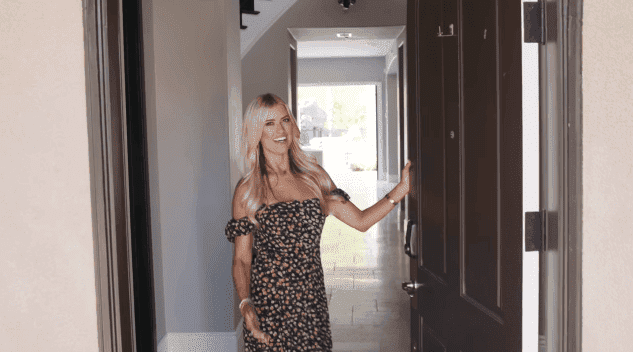 A GLIMPSE INTO CHRISTINA ANSTEAD'S KITCHEN
Shortly after they were officially divorced, House Beautiful visited Christina's property, and she gave them a short tour through her kitchen and a few more areas of her place.
As she described it, her kitchen is roomy and is the spot of the house where her family likes to hang out. The main colors are black and white, but her big, silver fridge stands out against the rest of the colors.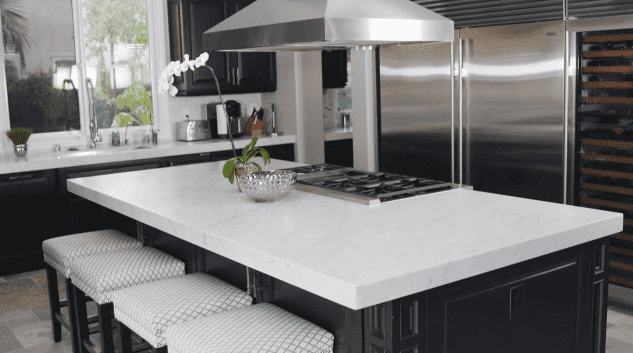 In the middle of the room, Christina added a huge island where she placed the stove. It is so big that they can even use it as a table and eat their meals there. The "Flip or Flop" host confessed that her favorite part of the kitchen was the refrigerator.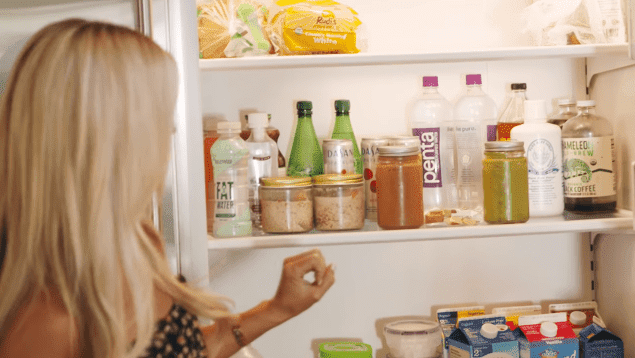 She said that she likes keeping things organic, so she has different types of water, a variety of milk, packaged dinners including salads, chilis, and fruits, pancakes, and peanut butter.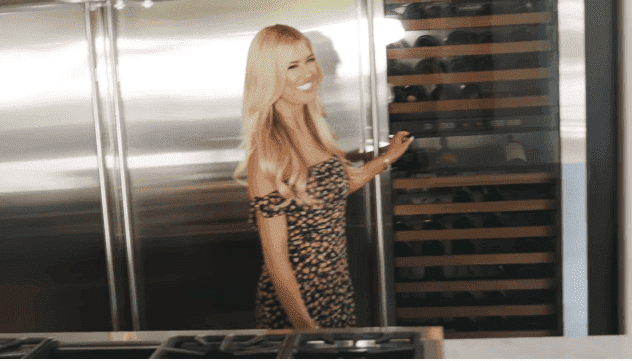 The final aspect of the house showed in detail was her wine fridge. It was filled with bottles of champagne and white and red wine.
CHRISTINA ANSTEAD'S NEW PARTNER
Even though the last couple of years of Christina's relationship with Tarek were difficult, she didn't shut herself off from love and, in November 2017, she and English TV presenter Ant Anstead started dating.
In December 2018, the couple tied the knot and she took Ant's last name. Christina Anstead's baby with Ant, Hudson London Anstead, was born on September 6, 2019!
Nowadays, the Anstead are living together while raising their baby boy, and the "Flip or Flop" host loves sharing photos of Hudson and her family on social media.
One thing is clear for the family: money is the least of their worries. Christina Anstead's net worth, according to Celebrity Net Worth, is estimated at around $12 million.