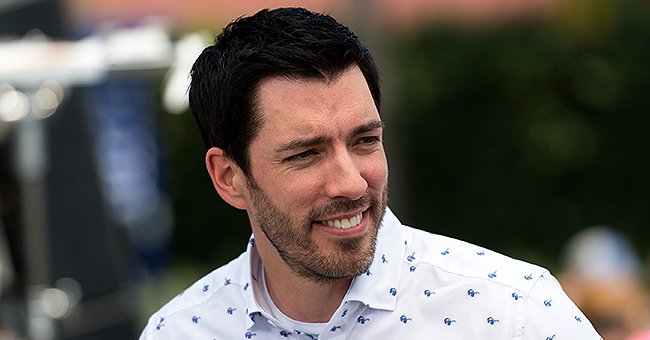 Getty Images
Drew Scott from 'Property Brothers' Posts Funny Pics with His Adorable Wife to Wish Fans a Merry Christmas
Property Brothers star Drew Scott and his wife, Linda Phan, send their fans Christmas well wishes with a hilarious holiday photo shoot surrounded by presents.
The Property Brothers reality show has gained its success over the years for it's often hilarious yet genuine moments. So in a Christmas card, Drew Scott did just that, in captions he said:
"From our home to yours, merry merry Christmas!! We hope your holidays are full of love and peace. ??."
In the picture, the couple showed off their newly decorated holiday theme themed. Surrounded by Christmas presents, they appear to be laughing as they throw them in the air.
Drew and Linda kept their outfits casual and neutral-colored sweaters and dark jeans. Their clothes offset the brightly colored room, which not only included presents, but a colorful tree.
Linda and Drew have been married for a year, so naturally, many fans have been wondering when they are going to have children. According to PEOPLE they look forward to adding to their family, in August, Drew joked:
"[Linda] is the one that is pushing for [twins]. We both want to have kids, but we've talked about having two, three, four. I just think we see what happens, see where it goes, whether we have boys or girls."
It is reported, the couple met in 2010 at Toronto Fashion Week. At the time, Linda was working at an event, posing at the fashion police.
Drew recalled that she was wearing a large cop badge and was giving out tickets to people for "bad fashion" at the event.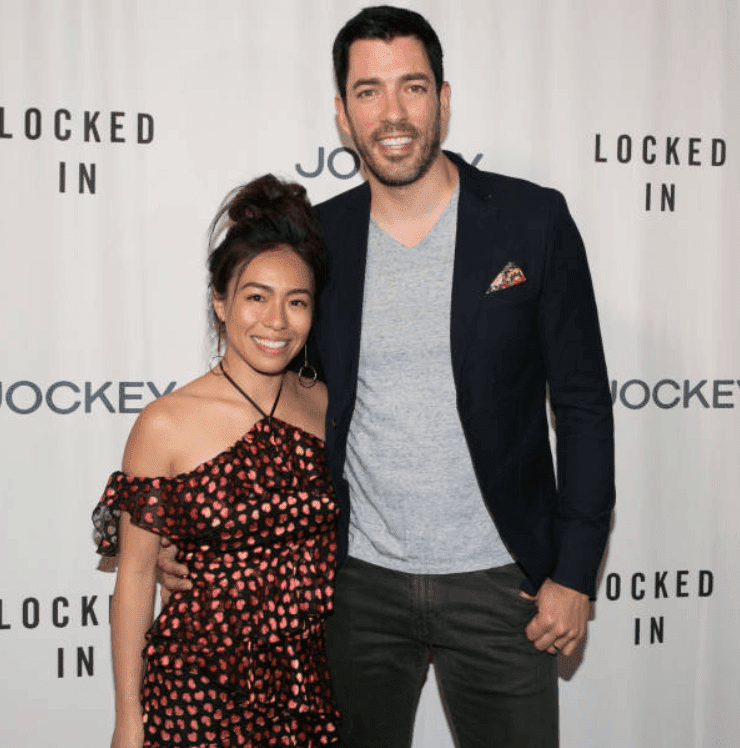 Drew Scott and his wife Linda Phan arrive at the "Locked In" book launch at Cinematic Pictures Group Gallery, on August 23, 2018, in Hollywood, California | Source: Gabriel Olsen/Getty Images
During their first date, Linda and Drew enjoyed some of the things they love, which included making sushi, karaoke and drinking hot cocoa.
The couple quickly became inseparable when not long after she started working for Drew and his twin brother Johnathan Scott's company, Scott Brothers Entertainment. Today she is the company's creative director.
According to Country Living, with a reported net worth of $20 million, Drew and Johnathan started working on their empire at only seven-years-old.
Apart from the success of "Property Brothers," they have done seven other television shows together.
Please fill in your e-mail so we can share with you our top stories!