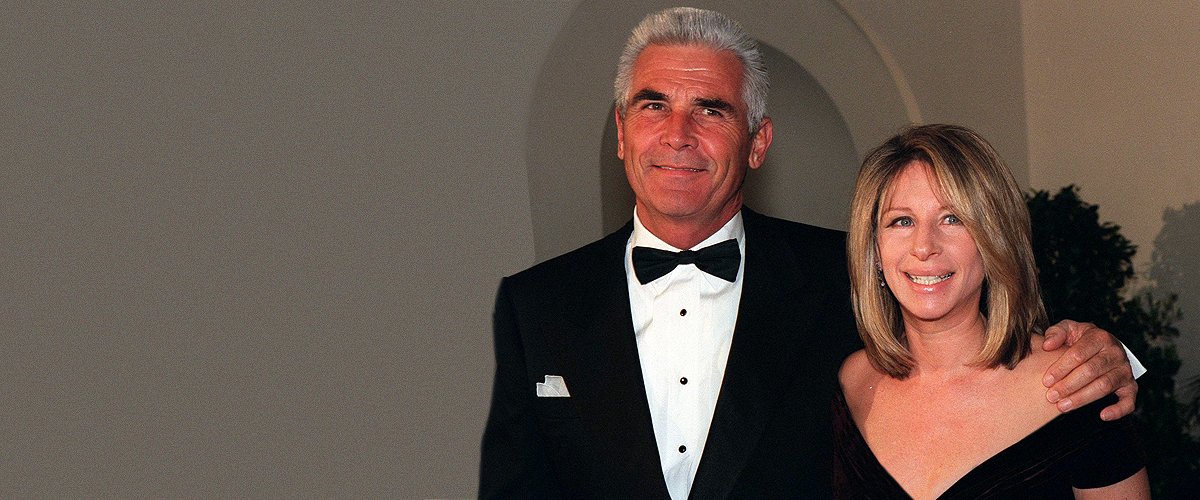 Getty Images
Barbra Streisand on Meeting Husband James Brolin on Blind Date: 'Who Screwed up Your Hair?'

Barbra Streisand and husband, James Brolin, have been married for over two decades. The actress and singer once opened up about their unusual meeting, which spelled the beginning of an era of love for the pair.
Actress and singer, Barbra Streisand was one of the few women who dared to stand out in entertainment back in the days due to her outspoken, daredevil nature, making her the achiever of many "firsts" in the industry.
At a time when men dominated the Award charts, Barbra excelled as the best-selling recording artist of all time. Her honest approach to life won her a long-lasting marriage with her husband of 21 years, James Brolin.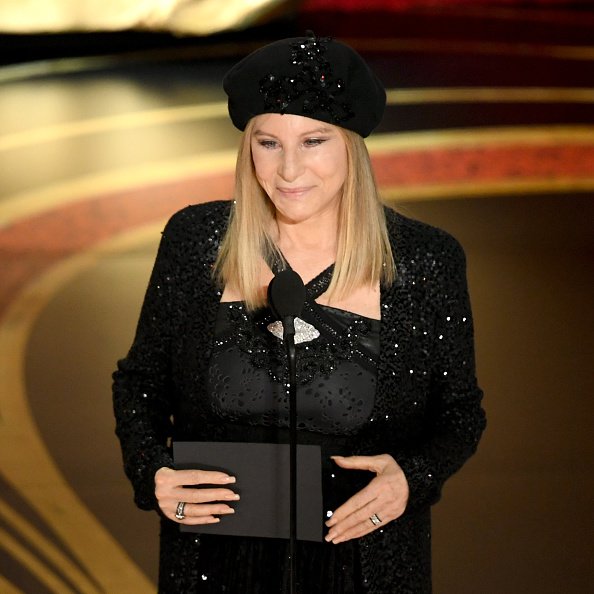 Barbra Streisand speaks onstage during the 91st Annual Academy Awards on February 24, 2019 | Photo: Getty Images
BARBRA'S CAREER
Born in 1942, Barbra Streisand grew up in Williamsburg, Brooklyn, moving to Manhattan at age eighteen to pursue a career in Showbiz.
First, she started her journey as a Cabaret singer, thanks to her sonorous voice, which earned her fans at local night clubs. Her first paid performance was at a gay nightclub, which has since spurred her support for gay rights and established her as an LGBTQ advocate.
The singer did several music shows and concerts afterward, also releasing award-winning record albums. The 77-year-old went on to become the youngest artist to bag the Album of the Year Award for her first album, "The Barbra Streisand Album," in 1963.
The icon later ventured into acting, appearing in "The Funny Girl," "My Name Is Barbra," and "A Star Is Born," for which she was honored as the first female composer for the movie's love theme music, "Evergreen."
In 1972, the filmmaker founded her production company, Barwood Films, debuting with the female support movie, "Up The SandBox." Barbara was the first and only woman to win the Golden Globe Award for Best Director to date.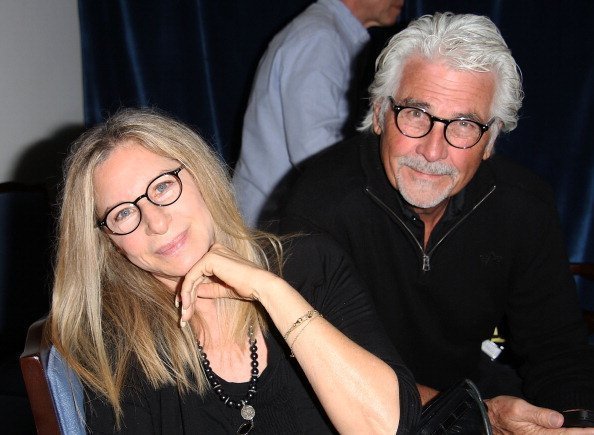 Barbra Streisand and James Brolin attend the "And So It Goes" premiere on July 6, 2014 | Photo: Getty Images
HOW DID BARBRA MEET HER HUSBAND, JAMES BROLIN
Barbra and her husband, actor James Brolin, have been together since 1966. The 77-year-old once went candid about their unusual first meeting, admitting he did not pass for a prospective Prince charming at first glance.
The two met at a dinner party, where they were each other's blind dates. The sight of him in a buzz cut, with no hair, creeped her out, and she opted to whirl away the time with kids at the party instead.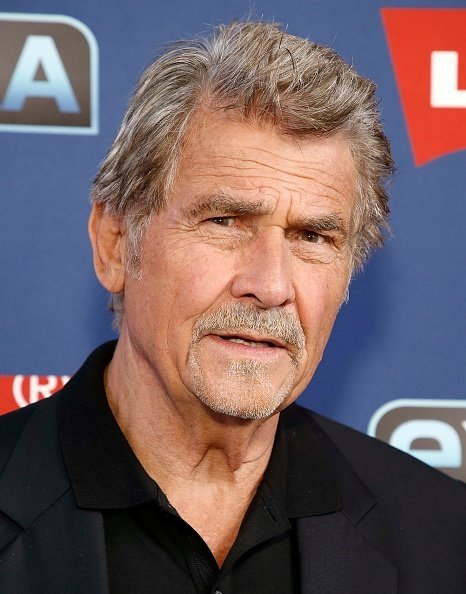 James Brolin visits "Extra" at The Levi's Store Times Square on April 18, 2019 | Photo: Getty Images
However, she couldn't put up the avoidance pretense all night, so she sat with him eventually, and they got talking. In an interview with Oprah, the composer recalled:
"I touched his head, which I'd normally never do, but because I was in director mode, I was working on "The Mirror Has Two Faces," and dealing with male actors all day, I was much freer. So I said, 'Who screwed up your hair?'"
The blunt gesture of honesty won Brolin's heart, as he admittedly fell in love with her at that moment because she told him the truth.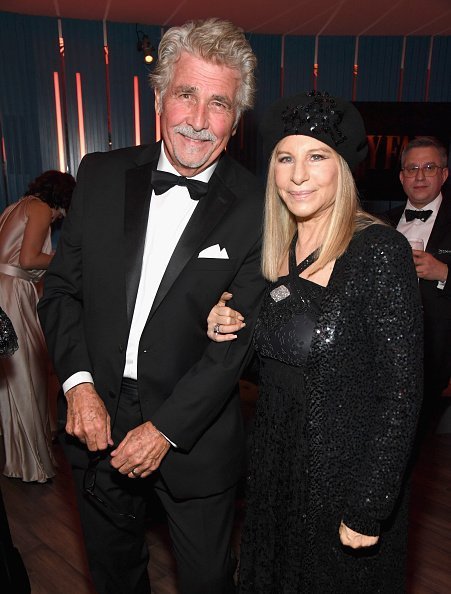 James Brolin and Barbra Streisand attend the 2019 Vanity Fair Oscar Party hosted by Radhika Jones on February 24, 2019 | Photo: Getty Images
INSIDE THEIR LONG LASTING MARRIAGE
The legendary composer tied the knot with her soulmate on July 1, 1998, two years after they met. The pair has survived 21 years together, despite being Hollywood icons, and continuously in the spotlights.
When questioned about their successful marriage and how they have worked it out over the years, Barbara's husband gave the credits to their "opposite" personalities, which according to the horoscopes, made them a great team.
Also helpful in sustaining their marriage is their good negotiating process. "She sees a color that's one shade, and i say 'No, it's another color, ' and we are able to negotiate around it," Brolin explained.
Their love has gotten stronger over the years, with the two constantly seeking ways to be around each other at all times. The respect and honesty between them have contributed to the success of their blended family.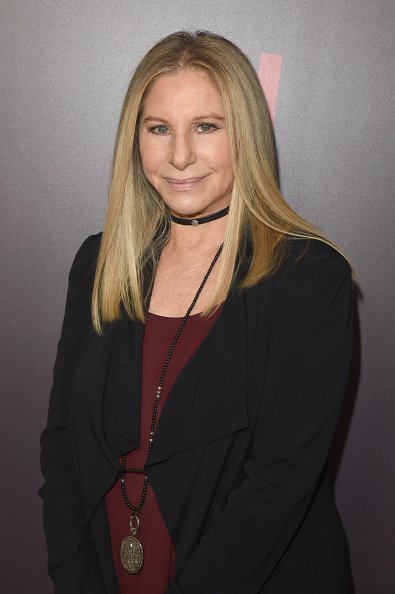 Barbra Streisand attends Barbra Streisand And Jamie Foxx In Conversation At Netflix's FYSEE at Raleigh Studios on June 10, 2018 | Photo: Getty Images
PAST RELATIONSHIPS AND KIDS
While Barbra had been married once before to Elliott Gould, her husband has lived through two previous divorces before finding the love of his life.
The 77-year old's first marriage, to Elliott Gould, the "Oceans Thirteen" actor who also starred in the sequels, "Oceans Twelve, " and "Oceans Eleven," lasted eight years, between 1973 and 1981. The union was blessed with a son, Jason, who is the actress's only offspring to date.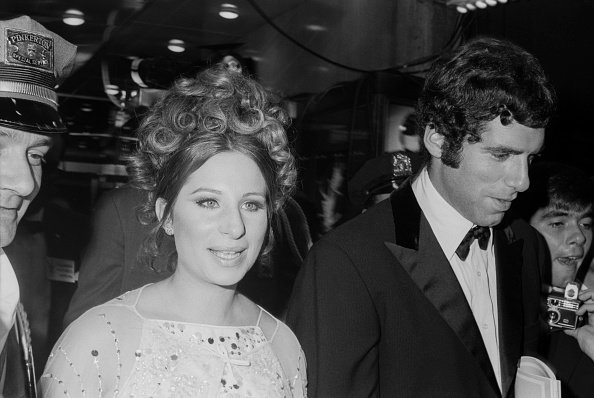 Elliott Gould with Barbra Streisand arriving at a formal event; circa 1970 | Photo: Getty Images
Brolin, on the other hand, has three children from his previous marriages. The 79-year-old was first married to Jane Cameroun Agee in 1966. They divorced after eighteen years and two children together. Next, he did the nuptials with Jane Smithers in 1986. The actor had a daughter with his second wife during their nine-year marriage.
BARBRA'S SON, JASON GOULD
Barbra Streisand's son, Jason Gould, was born on December 29, 1966, in New York City, five years before his parent's divorce.
The 52-year-old followed in his parent's footsteps, becoming an entertainment icon with acting, production, and music credits. Aside from being the son of a legendary actor, and the all-time best-selling record artist, Jason is known for his appearance in movies like "The Prince of Tides," "Boys Life 3," "The Big Picture," among others.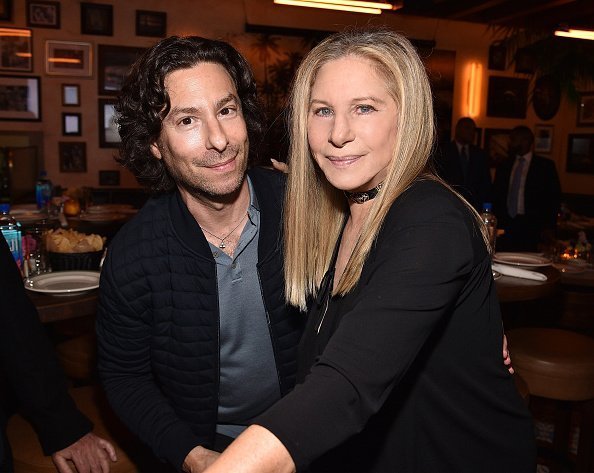 Jason Gould and Barbra Streisand attend Barbra Streisand's 75th birthday on April 24, 2017 | Photo: Getty Images
As a singer, the gay icon has performed alongside his mom on her music tours, as well as in some of her albums. He released his album, "Dangerous Man," in 2017.
Jason came out as gay when he was 21, and the revelation went public two years later. His parents have since been supportive of his relationship choices.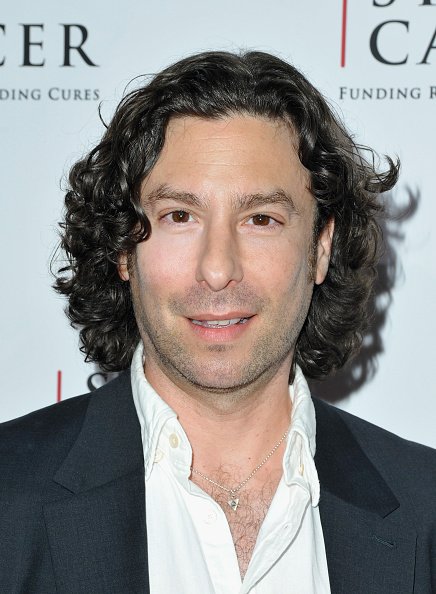 Jason Gould attends Stop Cancer's Annual Gala Honoring Lori And Michael Milken on November 23, 2014 | Photo: Getty Images
JAMES BROLIN'S KIDS
The mother of one might have birthed just one child, but as James Brolin's spouse, she has been a supportive mother to his three children. The 79-year-old had two sons with his first wife, who died eight years after their divorce, leaving the kids to him.
His first son, Josh Brolin, grew up to become an actor, like his dad. He is famous for his role as Thanos in "The Avengers," and in the movies, "Deadpool 2."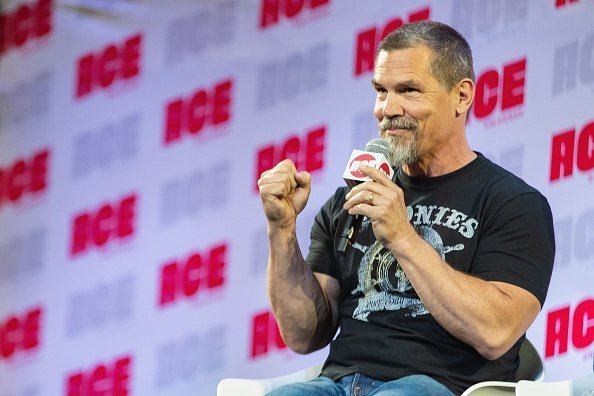 Josh Brolin speaks on stage during ACE Comic Con on June 28, 2019 | Photo: Getty Images
Brolin welcomed his second son with Cameroun, Jess Brolin, in 1972. Although not as famous as the rest of his family, the 47-year-old is known for his works in "Enemy Action," "Black Scorpion, " and "Shadow Dancer."
James Brolin's only daughter, Molly Elizabeth Brolin, has built a career behind the scenes as an assistant producer and talented art director.
James Brolin and Barbra Streisand's children have all excelled in their respects, proving themselves the worthy heirs of the all-time Hollywood legends who met through a blind date.
Please fill in your e-mail so we can share with you our top stories!