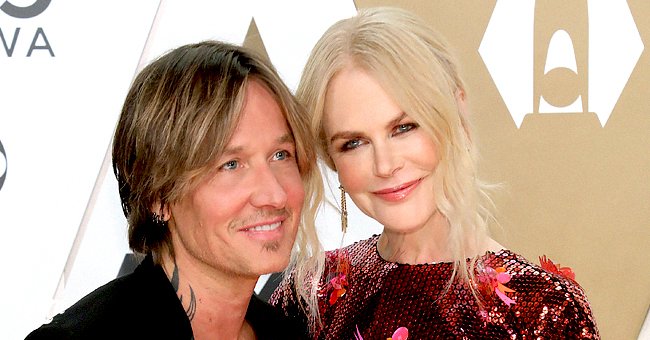 Getty Images
Nicole Kidman's Daughter Faith Turns 9, but Fans Notice 10 Candles on the Cake
Nicole Kidman's daughter Faith has just turned a year older, but the actress threw fans off by posting a mismatched Instagram post that seemed to confuse Faith's age.
Nicole Kidman, 52, just celebrated her daughter Faith's birthday. To honor the young girl, she shared a post on Instagram on Sunday. It left a few people confused.
Kidman shared two photos to her account. The first was a black and white throwback of her and her gorgeous daughter. The post is found below.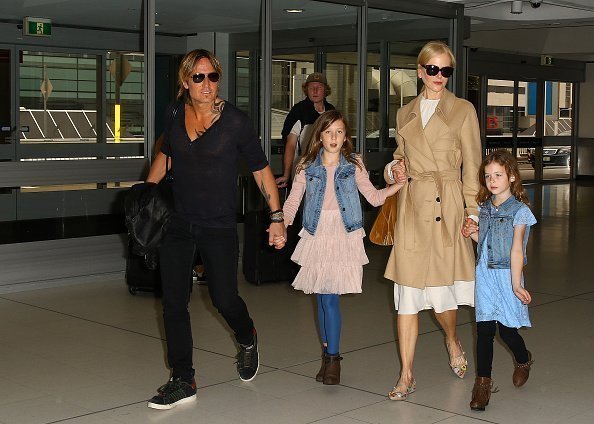 : Nicole Kidman and Keith Urban arrive at Sydney airport with their daughters Faith Margaret and Sunday Rose in Sydney, Australia | Photo: Getty Images
Celebrating Faith's birthday
The "Big Little Lies" star accompanied the photo with a sweet caption that began, "Our baby girl is now 9!" It continued, "We love you so much precious precious girl."
The second shot in the slideshow showed the cake they prepared for Faith's birthday. It looked like a chocolate cake and featured pink candles around the writing.
"Happy 9th Birthday Faith," read the icing. However, there were 10 candles lined up in a semi-circle towards the top of the delicious treat. Fans had their theories.
Fans react to different ages
Underneath a comment, one person suggested that the extra candle was "one to grow with." The folklorish practice wished for the child to grow big and strong in the next year.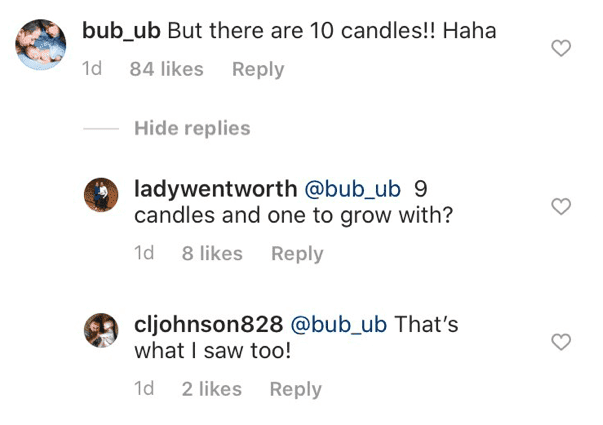 Fans comment on Nicole Kidman's daughter birthday post | Photo: Instagram/ nicolekidman
Someone else theorized that the candle was there for good luck. With all the well-wishes and support in the comments, though, it seems Faith might not need it.

Fan comment underneath Nicole Kidman's post | Photo: Instagram/ nicolekidman
Another fan suggested that the family wanted to use the whole packet of candles — which are usually packed in even numbers — so that's why there were ten.

Fan comments underneath Nicole Kidman's post | Photo: Instagram/ nicolekidman
Kissing in Australia
Kidman shares Faith and another 11-year-old daughter named Sunday Rose with her husband Keith Urban. She has another daughter, Isabella, 27, and a son named Connor, 24, with ex-husband Tom Cruise.
Faith's birthday falls during the holiday season. This year, her family spent much of their Christmas in Kidman's homeland, Australia. Urban and Kidman, married since 2006, made sure to get romantic.
Over the weekend, the country star shared a sweet photo of him and his wife kissing in front of the Sydney Harbour Bridge. The pair would soon leave for Nashville to enjoy New Years' Eve festivities.
Kidman's daughters love acting
While the back and forth celebrity lifestyle is a norm for the adults, the kids have reportedly begun getting into it as well. Closer Weekly reported that the two girls caught the "acting bug" from their mom.
Instead of pushing them away from the industry, Kidman opted to give the kids acting classes at home, reported an outlet source. So far, they're all thrilled out it, the source said.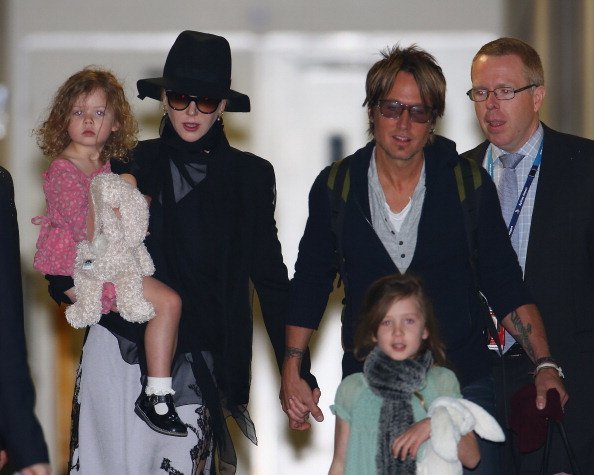 Nicole Kidman and Keith Urban arrive with daughters Faith Urban and Sunday Rose Urban at Sydney International Airport in Sydney, Australia. | Photo: Getty Images
A double Sunday walk
When they're not getting busy with work, Kidman enjoys simpler times with her family. Back in November, the "Aquaman" star shared a snap of her and Sunday Rose taking a walk on their Nashville property.
"Sunday walk with Sunday," Kidman wrote in the caption. In the shot, Sunday wore a burgundy dress and boots while her mom rocked a black turtle neck and jeans.
Although we didn't see any faces, fans love the snap for its scenery and feel. Similarly, despite the inconsistent ages for Faith's birthday, we hope she had her best birthday yet.
Please fill in your e-mail so we can share with you our top stories!