Shemar Moore Shares New Photo of His Mother and Uncle
Shemar Moore is wrapping up the year by honoring two of his most loved family members. One of them is still battling for her health. 
On Monday, Shemar Moore, 49, focused his attention on his beloved mother and his uncle. Both elderly, the actor shared a photo of the two of them posing together. 
In another photo of just his uncle, Shemar wrote a lengthy caption listing the many reasons he admires the 71-year-old man. The two posts are found below.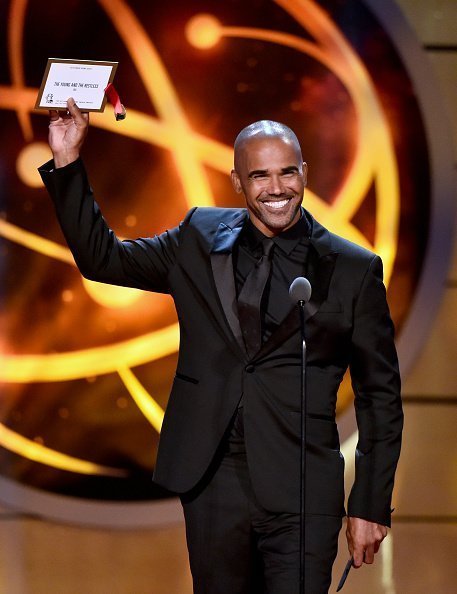 Shemar's mom and uncle
In the first shot, Shemar's mother, Marilyn Moore, 76, stood on some stairs which had hints of Christmas decor around it. Some candy canes stood on one side of the staircase. 
Marilyn was dressed in a large coat, a scarf, and a brown hat. She held onto a walking stick as she smiled for the camera. Next to her, her brother Stephen wore a black hoodie and jeans. 
Moore wrote in the caption: "Mommy Marilyn and her little Brother/ My Uncle Stephen.... not perfect... but STRONG and INCREDIBLE BEING..." He wished his fans Happy Holidays.
Moore's journey with mom's MS
Moore's mother, who was holding onto her brother for support, has suffered from Multiple Sclerosis (MS) for at least two decades now. The "Criminal Minds" actor announced the news in 2015. 
Speaking to People, Shemar admitted that he was in denial at first until, finally, he started assisting his mom in more significant ways. He moved to Los Angeles to be closer and learned about the meds she needed. 
The "SWAT" actor then did his part to raise awareness of the disease. He started a clothing line called Baby Girl, which raises funds for research of MS.
Moore dotes on his mom
The same year Shemar spoke about his mom's condition, the two were honored at the National Multiple Sclerosis Society. There, Shemar again talked about his mother's strength. 
"She's a little cracked, but she'll never break," the loving son said. His pride in his mother, who has taken a lot of control over her disease, was heartwarming. 
An uncle's tribute post
In his second post on Monday, Shemar also doted on his uncle, who he noted is a marine, a father, a grandfather, a loyal husband, and so much more in his caption. 
Shemar's uncle Stephen was the one who taught him how to play baseball. The best advice he gave the actor was, "You can be right or you can be happy... but you can't be both." 
The "Young and the Restless" actor revealed that his uncle, who he aspires to be like later on in life, was part of his Christmas along with other family members. 
In the comment section, some people pointed out how Shemar and his uncle somewhat resemble each other, so the actor will probably look like him when he gets older. 
Moore's got it all
In the meantime, Shemar can continue enduring the constant attention he gets from women for his unique, handsome features. Coupled with his rock hard abs and a toned body, he's seen as a full package in looks. 
The gorgeous actor also has the brains to match. He attended Santa Clara University and majored in Theater Arts. He started modeling in college before getting his gig in 1994 on "The Young and the Restless." 
A vacation with mom
These days, Moore's primary focus is his mom. Back in July, he took her out on a dream vacation and later shared a sweet video to Instagram. In it, Marilyn made a bit of fun out of her son's former "Buddha belly." 
Shemar pretended to care in the caption but didn't mind that much as he kept the video up. The mother-son relationship between these two is so adorable. We wish Marilyn all the best in health.