'Half of Me Is in Heaven:' Lauren London Reflects on 2019 & Losing Nipsey Hussle
Lauren London reflected on the death of her late lover, Nipsey Hussle as the world made a transition into the new year.
Amidst the celebrations on New Year's Eve, Lauren London took out time to reminisce about 2019 and the loss of her lover, Nipsey Hussle, and how it affected her.
On her Instagram story, Lauren made it known that the tragic event changed her life forever while adding that things will never remain the same.  She wrote:
"2019 changed the rest of my life. My existence shifted. Half of me is in heaven, and the other half is here to pick up and continue. Things will never be the same. But every day, I still wake up and pray. Lord, use me. Long Live Ermias"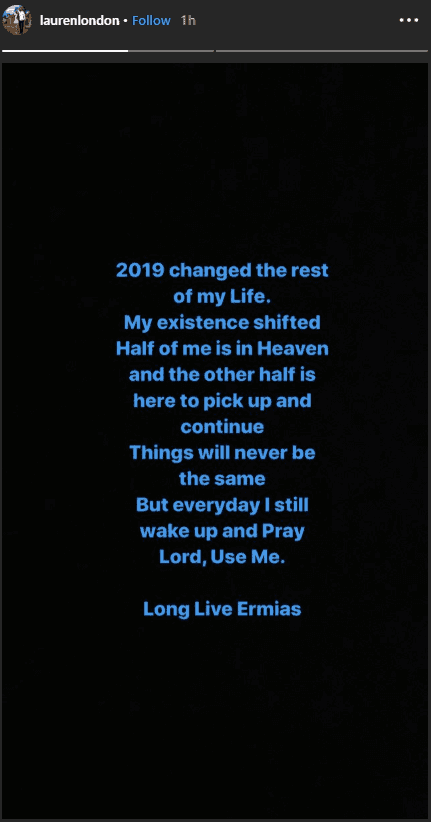 Since the passing of the rapper about 10 months ago, Lauren has been on the quest to keep his memories alive. According to CNN, the actress recently released an advertisement for her new "Forever Stronger" collection in conjunction with PUMA.
Not only was the idea remarkable but the emotional message in the ad also helped communicate her feelings
In the video, London reads a poem written in memory of the late star while videos of her going around the monuments of Nipsey is playing.
Essence reveals that the "Racks in the Middle" crooner lost his life in March 2019 after he was shot in front of his clothing store in Los Angeles.
The rapper had two children, Emani, 10, and Kross, who shared with his longtime girlfriend, Lauren London. He was also stepdad to Kameron, London's son, with rapper Lil Wayne.
THE SOURCE reports that GQ made a compilation of an oral history of Nipsey's final days, where the publication had London share fond memories of him. 
Speaking about the last thing he gifted her, Lauren said:
"A couple of days before he passed, he bought me three books. One was a book about parenting. He loved Power vs. Force. He swore on that book and got a lot of games from it. I mean, between him and I, we damn near had a library."
CheatSheet also reports that although London refused to speak about the last day she spent with Hussle before his demise, she recounted how they met.
The ATL star revealed that she and Nipsey met after she purchased his Crenshaw Mixtape. She said that their chemistry came natural, and they decided to make it official.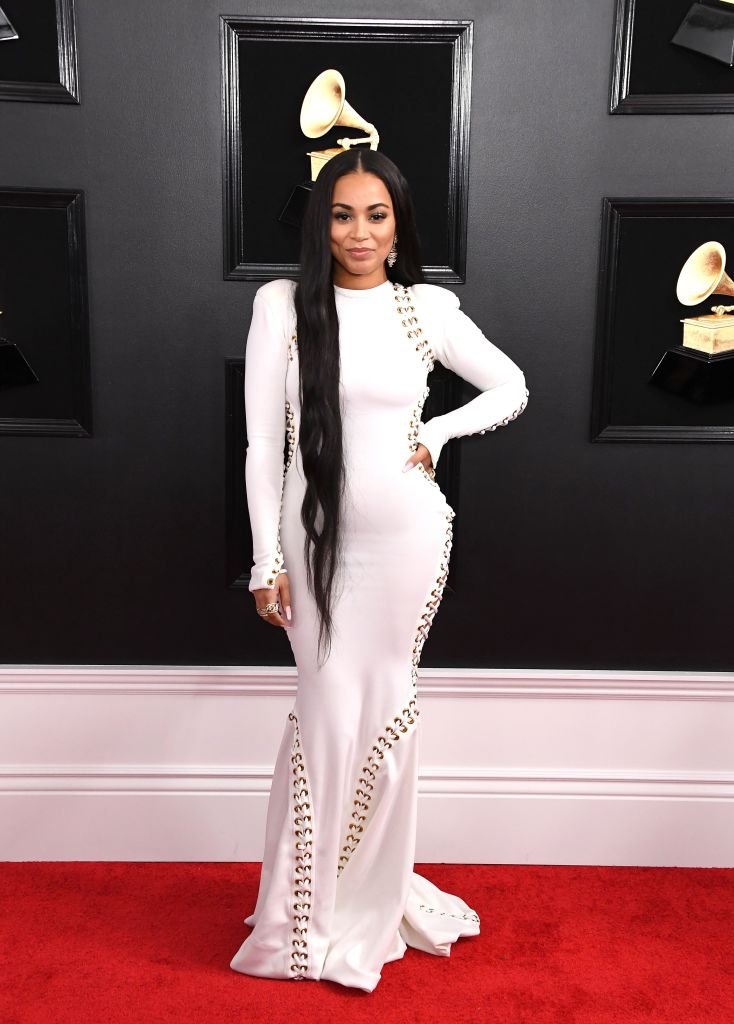 Although Nipsey's life was cut short, Lauren is, no doubt, determined to keep his memories alive