Bobbi Kristina Brown's Ex-Boyfriend Nick Gordon Dies from Apparent Drug Overdose on New Year's Day
Bobbi Kristina's ex-fiancé, Nick Gordon died on New Year's day after he was rushed to a hospital for what was is believed to be a drug overdose after partying with friends.
Nick Gordon, the former fiancé  to Bobbi Kristina, died on New Year's day. Sources told Daily Mail, Gordon suffered a series of heart attacks before his friends rushed to an intensive care unit in Florida.
His exact cause of death has not been confirmed yet, however, it is believed he had been taking drugs when he passed out, and his friends dropped him off at a hospital and drove off. His younger brother Jack Walker Junior took to Facebook to share the tragic news.
At the time of his death, Jack was by Nick's side as doctors tried but ultimately struggled to revive him. In part of another message confirming his brother's death, Walker revealed:
"I love you so much big brother I hope you heard me talking to you at your bedside you are with me and I can feel it I love you I love you I love you watch over me and your nieces."
Nick had a long history of drug abuse. He was the unofficially adopted son to Whitney Houston. Having been raised along with her daughter, Bobbi, they made headlines when the two started dating and got engaged.
In the years following Whitney's death from drowning in a bath, Bobbi would follow the same path when she died face down in a tub with a cocktail of drugs in her system on January 31, 2015.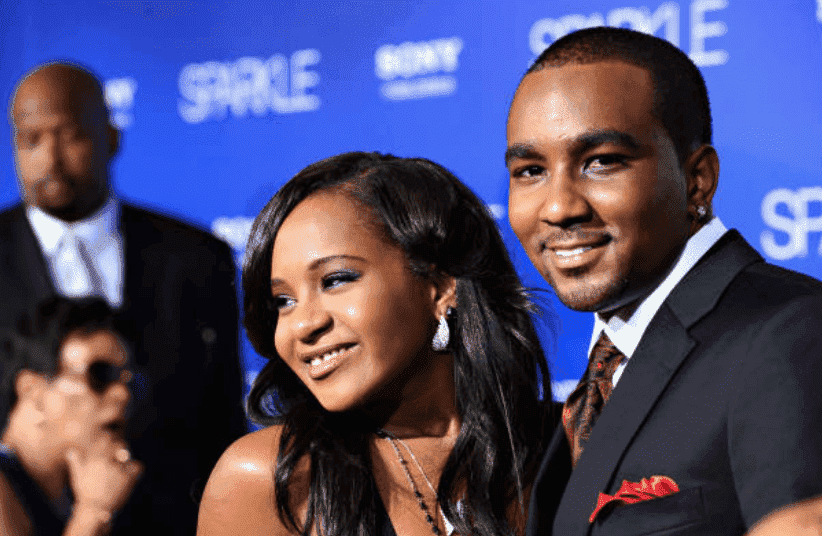 It is 
reported
, after her family suspected Nick led to her death, they sued him. In 2016, he was found guilty for her wrongful death and ordered to pay her estate 
$36 million
.
During the couple's relationship, there were several allegations of physical abuse, drug abuse, and that he was controlling and isolating her family. 
In a subsequent relationship with his girlfriend Laura Leal the same allegations emerged, but she dropped many of the charges of domestic violence against him.
According to, Daily Mail Nick and Laura had been together on and off, and at the time of his death they had been taking some time apart. However, she was devastated when she got the call about his death.