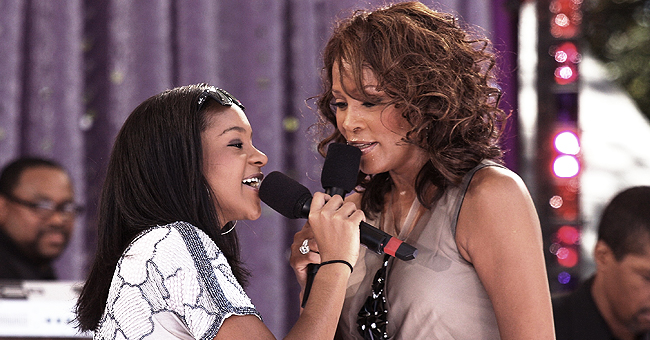 Getty Images
Whitney Houston & Bobbi Kristina Brown: The Shocking Similarities of Their Tragic Lives and Deaths

Whitney Houston and Bobbi Kristina Brown will go down in history as one of the most unforgettable mother-daughter duos. Not only were the best of friends, but their lives and eventual deaths were strangely similar.
The late Whitney and her then-husband Bobby Brown became parents on March 4, 1993, when Bobbi Kristina was born in New Jersey. "She brings me a lot of joy," Whitney said of their daughter in an ET interview the same year.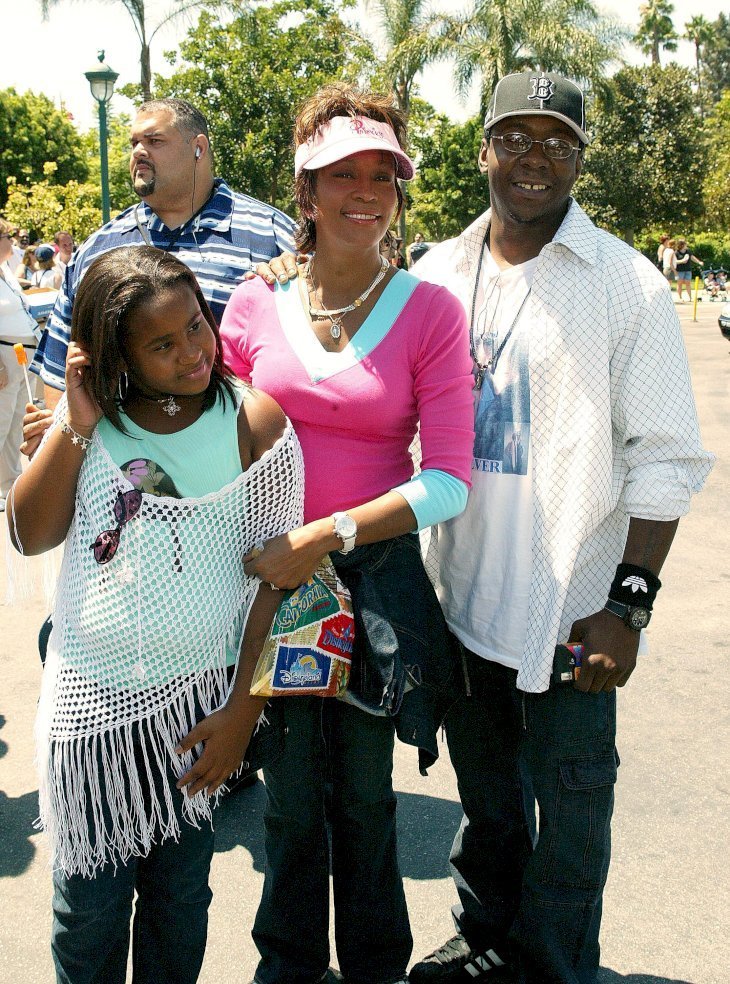 Whitney Houston, Bobby Brown & their daughter, Bobbi Kristina at Disneyland on Aug. 7, 2004 | Photo: Getty Images
Unfortunately, that's where the happy tale ends. The following 19 years mother and daughter got to spend with each other were heavily tinged with tragedy, according to multiple sources.
At the time of Bobbi's birth, Whitney was neck-deep in substance abuse, and her addiction allegedly stood in the way of caring for her child.
In a 2018 documentary about the legendary singer's life, a family friend recalled Whitney checking out of the hospital just after giving birth and handing Bobbi over to her, PEOPLE reported.
"They didn't take care of Krissy," another family friend said of Whitney and Bobby. "They just left her to the wolves."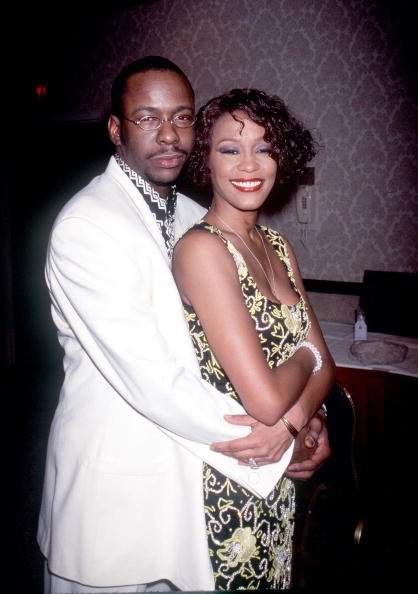 Whitney Houston & Bobby Brown at "Whitney Houston''s All-Star Holiday Gala" in New York on Dec. 4, 1999 | Photo: Getty Images
DRUG USE
Whitney and R&B singer Bobby's tumultuous marriage of 15 years was fraught with constant allegations of drug use as the former couple battled addiction publicly.
Per ET, Whitney admitted using drugs with her ex-husband during an interview with Oprah Winfrey in 2009. The "Exhale" singer revealed that Bobby would "[lace] marijuana with rock cocaine."
Bobby, during a "Good Morning America" interview in 2016, also claimed he caught Whitney doing cocaine moments before their 1992 wedding because she was "nervous."
That was the kind of home in which Bobbi was raised, and it didn't take long before there were speculations that she'd been abusing drugs as well.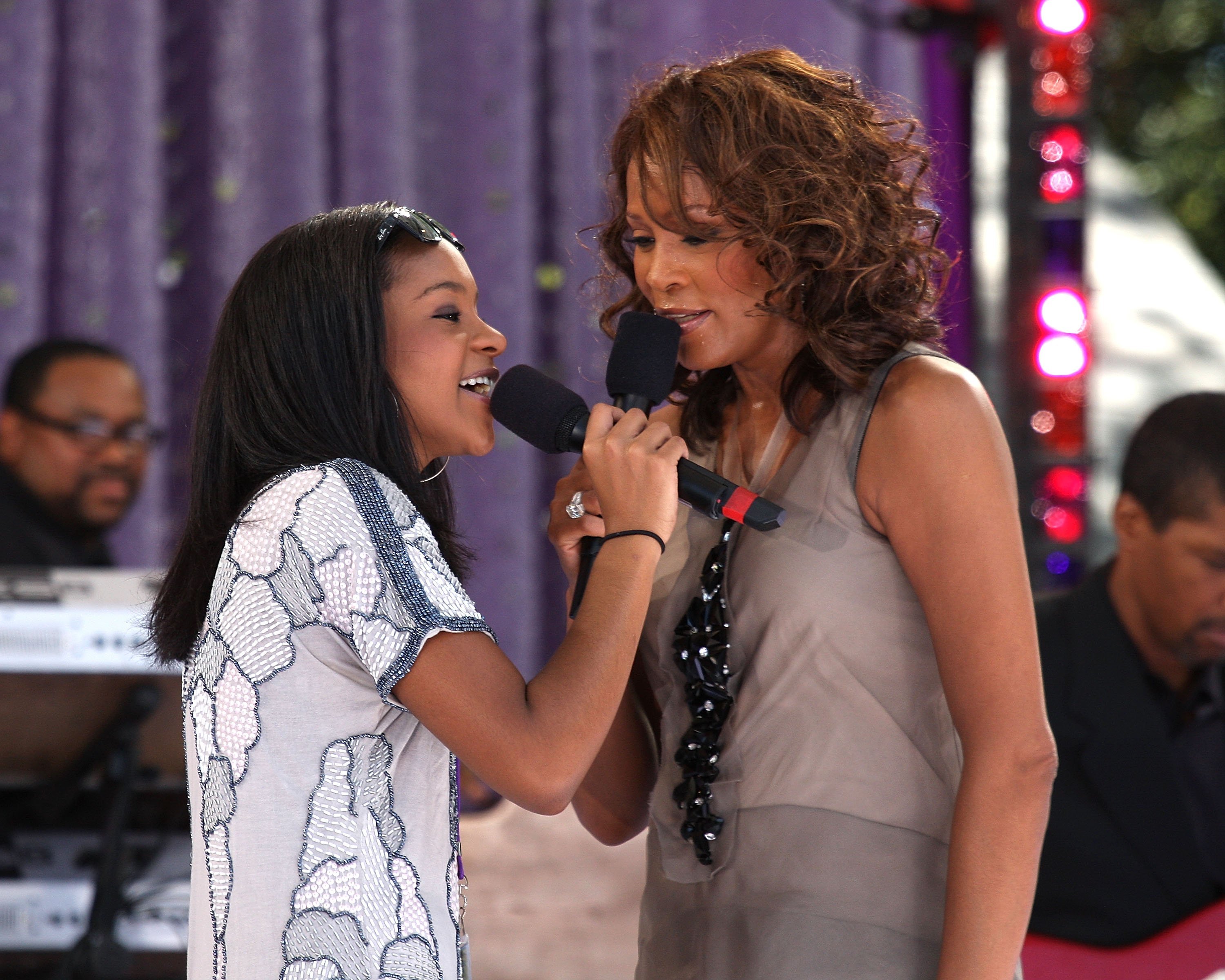 Bobbi Kristina Brown & Whitney Houston perform in Central Park on Sept. 1, 2009 in New York City | Photo: Getty Images
A month before her tragic death in 2015, ET spoke with Ian Halperin, author of "Whitney & Bobbi Kristina: The Deadly Price of Fame," who claimed Bobbi and her then-boyfriend Nick Gordon, lived a drug-filled life.
"I have incontrovertible evidence the last few months they were together, they were on drugs almost all the time. It's just proportion to heights nobody could even imagine. And drugs were prevalent in their lives. ...They got completely out of hand and it was a ticking time bomb."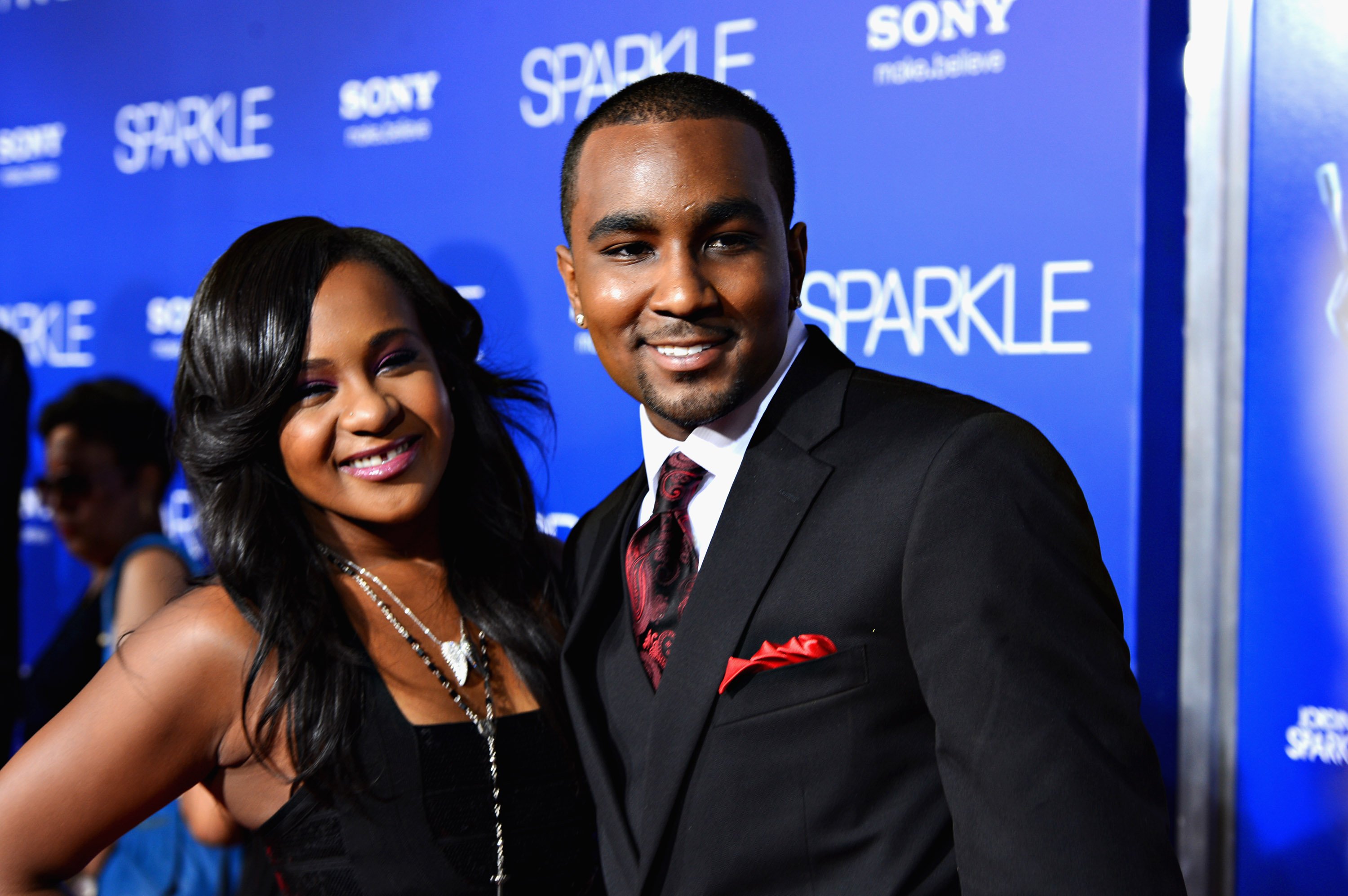 Bobbi Kristina Brown & Nick Gordon at the premiere of "Sparkle" on Aug. 16, 2012 in California | Photo: Getty Images
Earlier in 2014, a photo had surfaced online showing a lady who looked like Bobbi as she inhaled smoke from a bong.
At the time, Bobbi slammed the photo via her Twitter page, saying: "I've never posted any photo of me doing anything! This is someone trying to tarnish and make a horrible name for MYSELf. People are insane."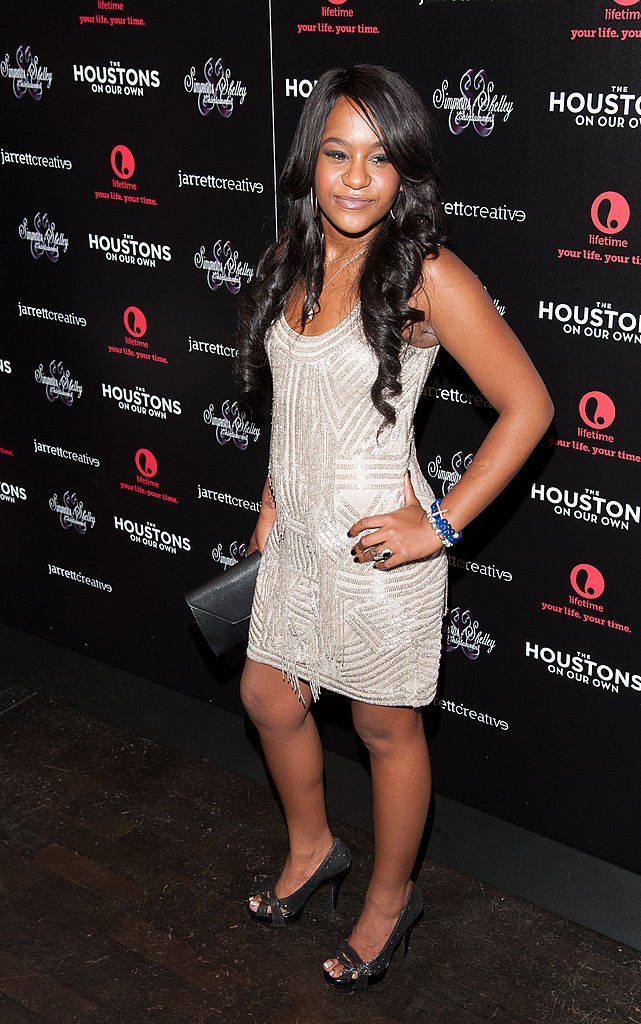 Bobbi Kristina Brown at "The Houstons: On Our Own" Series Premiere Party on Oct. 22, 2012 in New York City | Photo: Getty Images
CONTROVERSIAL LOVE LIFE
Away from allegations of drug use, Bobbi Kristina's life also mirrored her mother's when it came to relationships.
In the 15 years that Whitney and Bobby spent as a couple before their 2007 divorce, reports of domestic violence and infidelity were also rampant.
Similarly, Bobbi's relationship with Nick was always under scrutiny, and it didn't help that her family seemed to disapprove of him as well.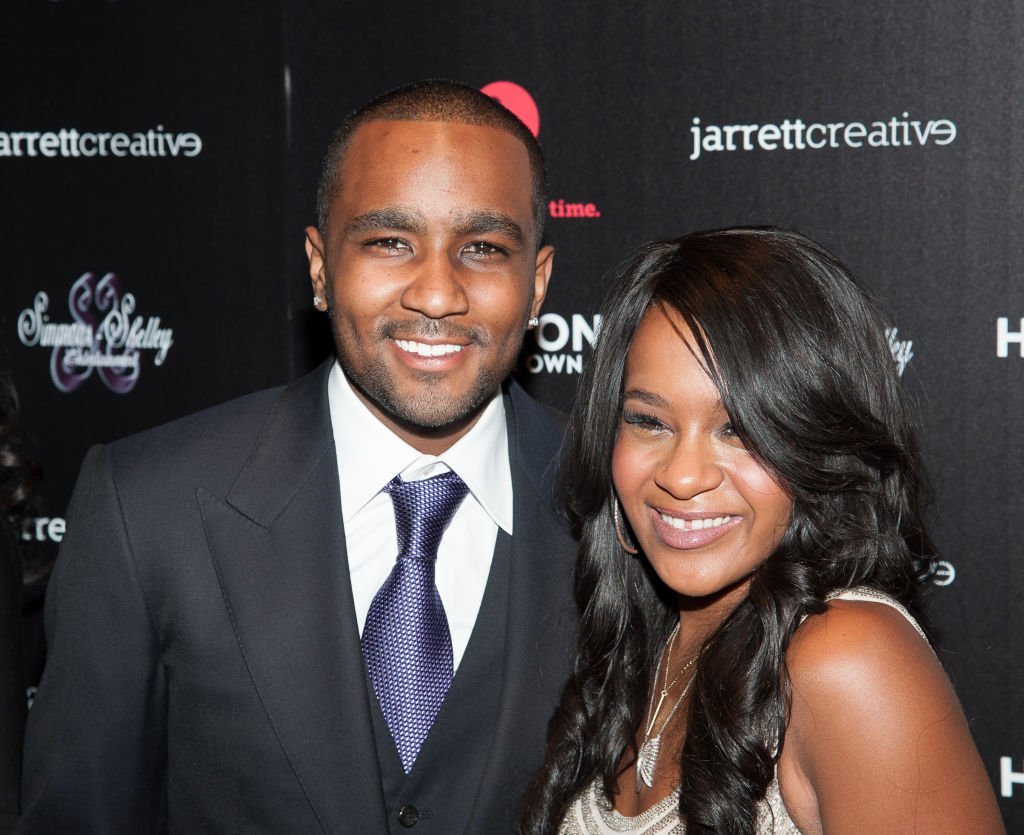 Bobbi Kristina Brown & Nick Gordon at "The Houstons: On Our Own" Premiere Party on Oct. 22, 2012 in New York City | Photo: Getty Images
In June 2015, Bobbi's conservator filed a lawsuit accusing Nick of controlling the young lady by limiting who she could interact with, ET reported.
Per the lawsuit, Nick would answer Bobbi's cell phone and vet all her appointments; he also reportedly manipulated her finances. Confirming that Bobbi's family did not approve of Nick, he was not allowed at her August 2015 intimate memorial service.
Despite the controversy trailing their relationship, Bobbi stuck with Nick, who would later discover her face-down in a bathtub at her Georgia home on January 31, 2015.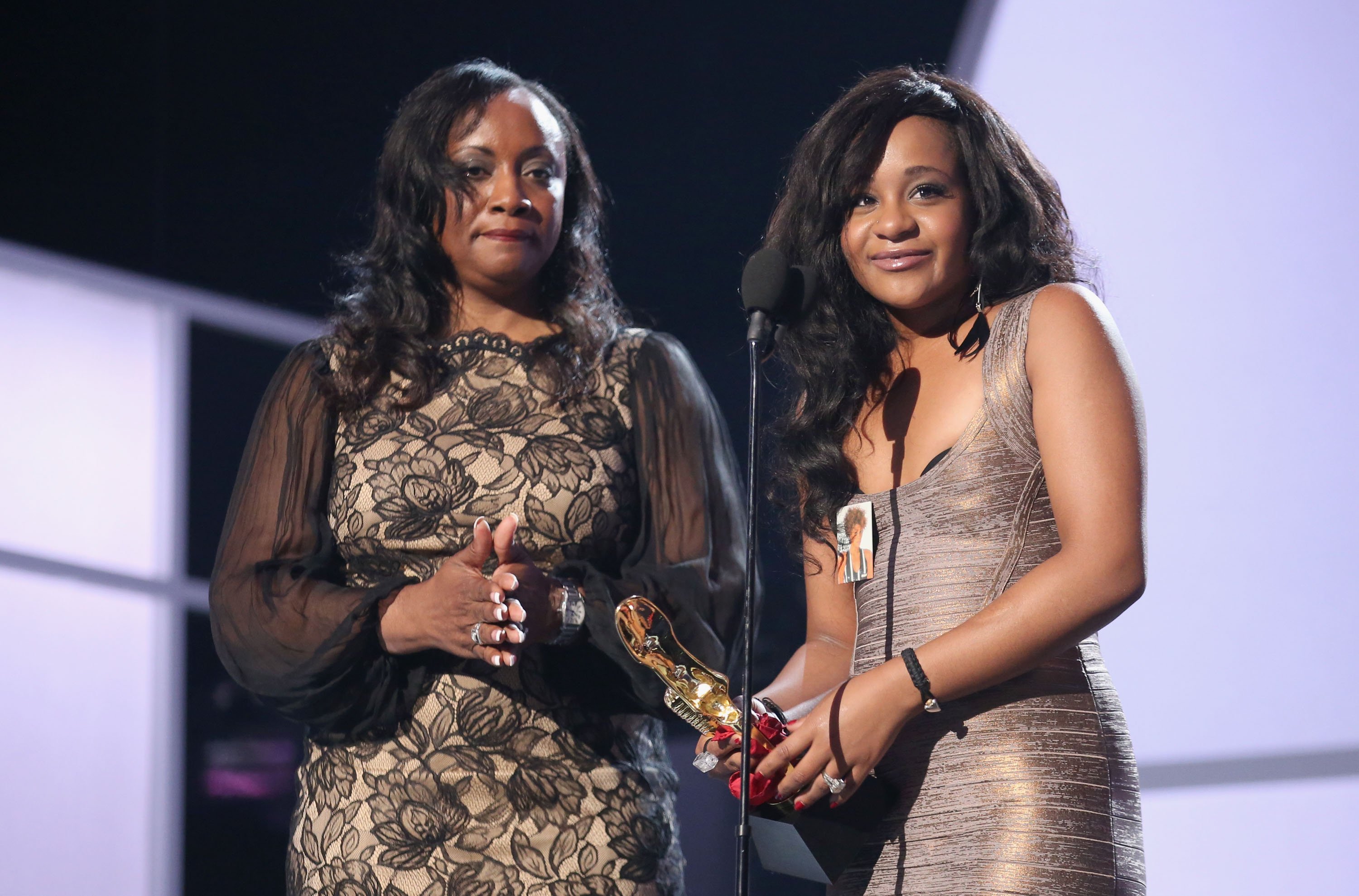 Bobbi Kristina Brown & her aunt Pat accept the Millennium Award on behalf of Whitney Houston at the Billboard Music Awards in 2012 | Photo: Getty Images
DEATH CIRCUMSTANCES
Probably the eeriest fact about Whitney and Bobbi's connection is how they died.
On February 11, 2012, Whitney was found submerged in a bathtub and unconscious in her suite at the Beverly Hilton Hotel. Days earlier, the "I Will Always Love You" hitmaker and Bobbi had flown into Los Angeles to attend the Grammys.
According to US Weekly, the teen was standing in for her mother at a photoshoot Whitney was scheduled to attend, unaware of the tragedy that was taking place in the singer's room.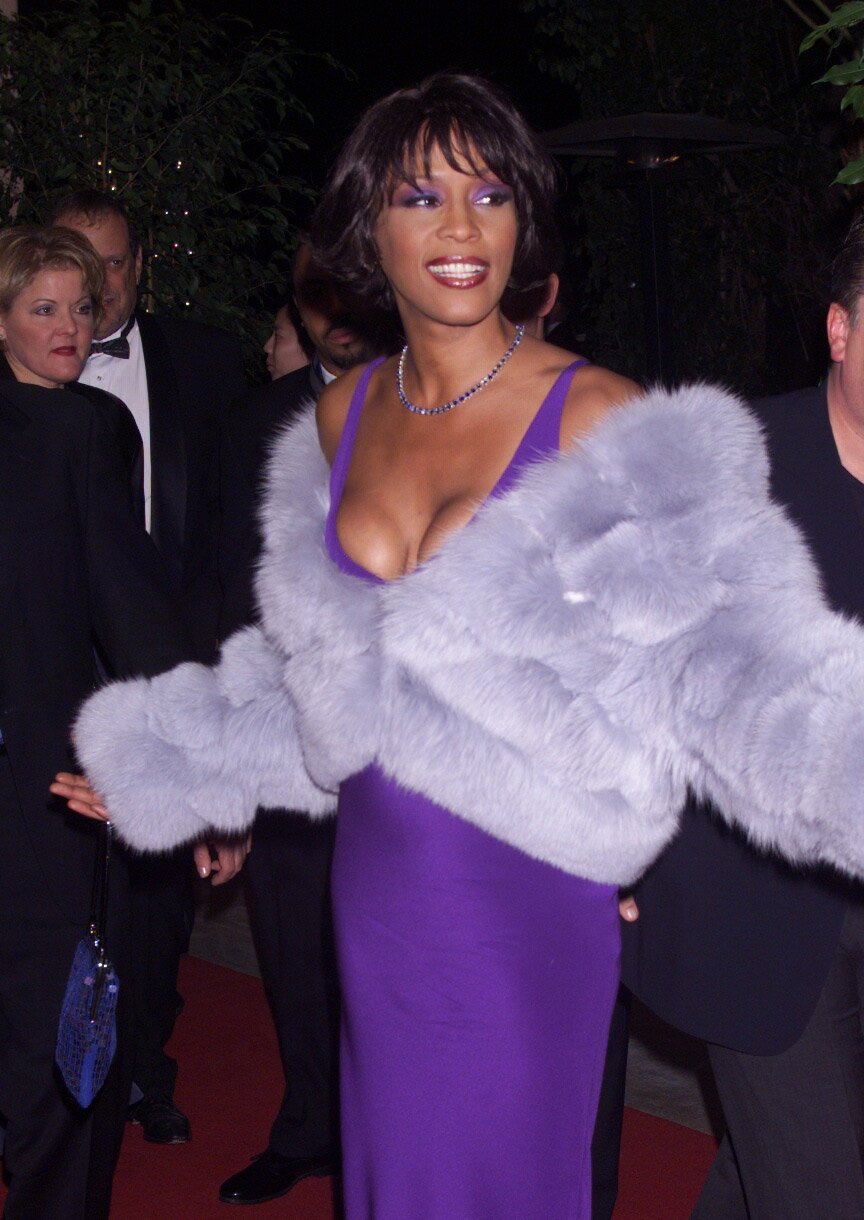 Whitney Houston at the Arista Records pre-Grammy Awards party in Los Angeles on Feb. 23, 2000 | Photo: Getty Images
Paramedics arrived at the scene, but it was too late. Whitney Houston, the woman with a global voice, had passed on at age 48, less than a month before her daughter's 19th birthday.
The world had lost a superstar and a golden voice, but for Bobbi Kristina, her best friend was gone. TMZ reported that the troubled teen was hospitalized twice in less than 24 hours after Whitney's death.
In the time after her mother's death, Bobbi took part in the reality show "The Houstons: On Our Own" and told Oprah -- via The Hollywood Reporter -- that she still felt her mother's presence, but it would seem Bobbi could never shake off the lifestyle she was used to.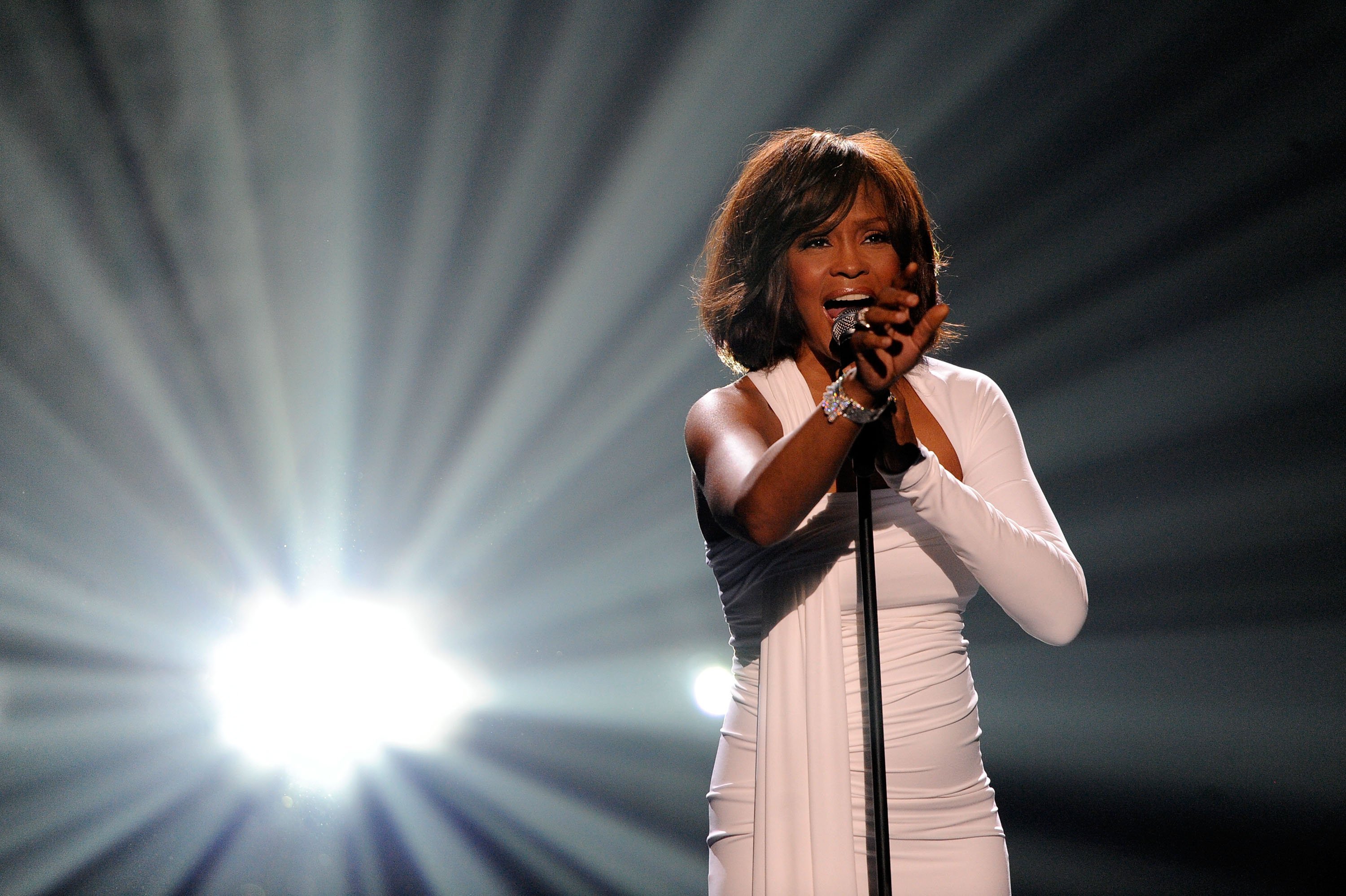 Whitney Houston at the American Music Awards on Nov. 22, 2009 in Los Angeles | Photo: Getty Images
CAUSE OF DEATH
"[Bobbi Kristina] saw her parents partying and started doing it herself," a source reportedly told US Weekly after Whitney's death while another revealed that it caused the late singer "heartbreak."
After that fateful day Nick discovered her in the bathtub, Bobbi was placed in an induced coma from which she never recovered. On July 26, 2015, three years after her mother's death, the only child of Whitney Houston and Bobby Brown passed away at 22.
According to an autopsy report published by BBC, cannabis, alcohol, and a prescription medication used for anxiety or sedation were found in her system. In Whitney's case, cocaine and heart disease were identified as contributors to her death.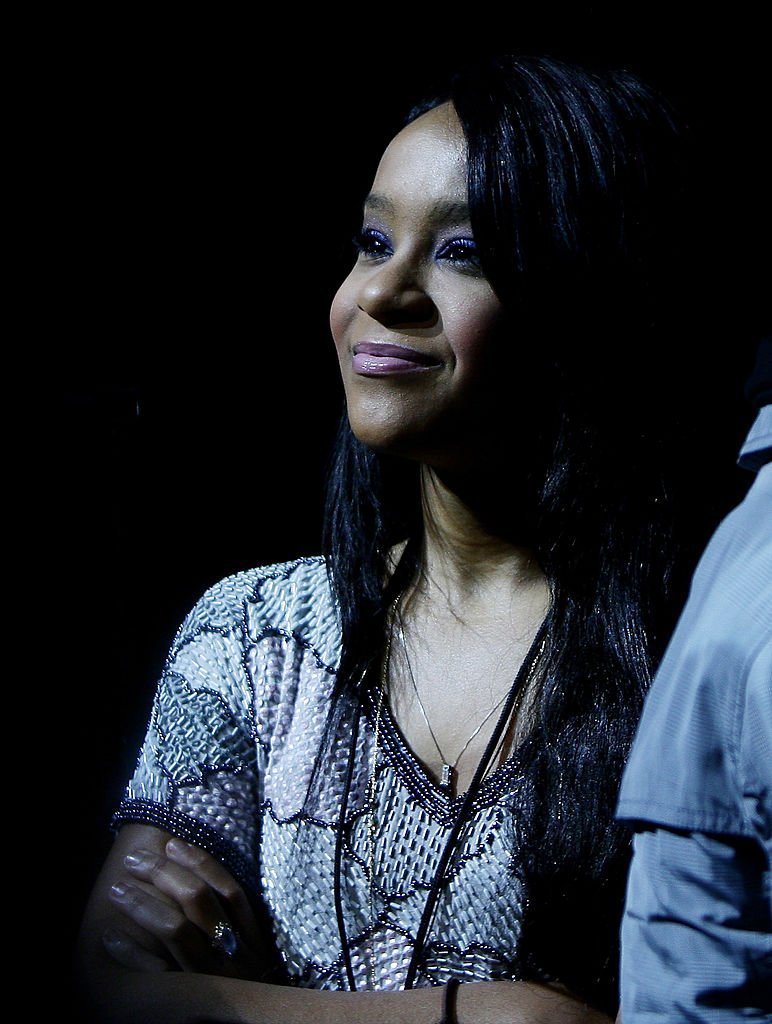 Bobbi Kristina at a Whitney Houston concert in Milan, Italy on May 3, 2010 | Photo: Getty Images
TWO PAINFUL FAREWELL CEREMONIES
On August 1, 2015, friends and family gathered in an intimate service to bid Bobbi farewell in much the same way they did for her mother, ET observed.
Like Whitney's, Bobbi's casket was also transported in a gold hearse to the funeral home on August 3. It was initially flown to New Jersey from the Georgia hospice where she died in family friend Tyler Perry's private jet.
Bobbi's memorial also included a choir rendition of "Jesus Loves Me," a nod to Whitney's performance of the same song in her 1992 film "The Bodyguard."
Bobbi was laid to rest beside Whitney at Fairview Cemetery in Westfield, New Jersey.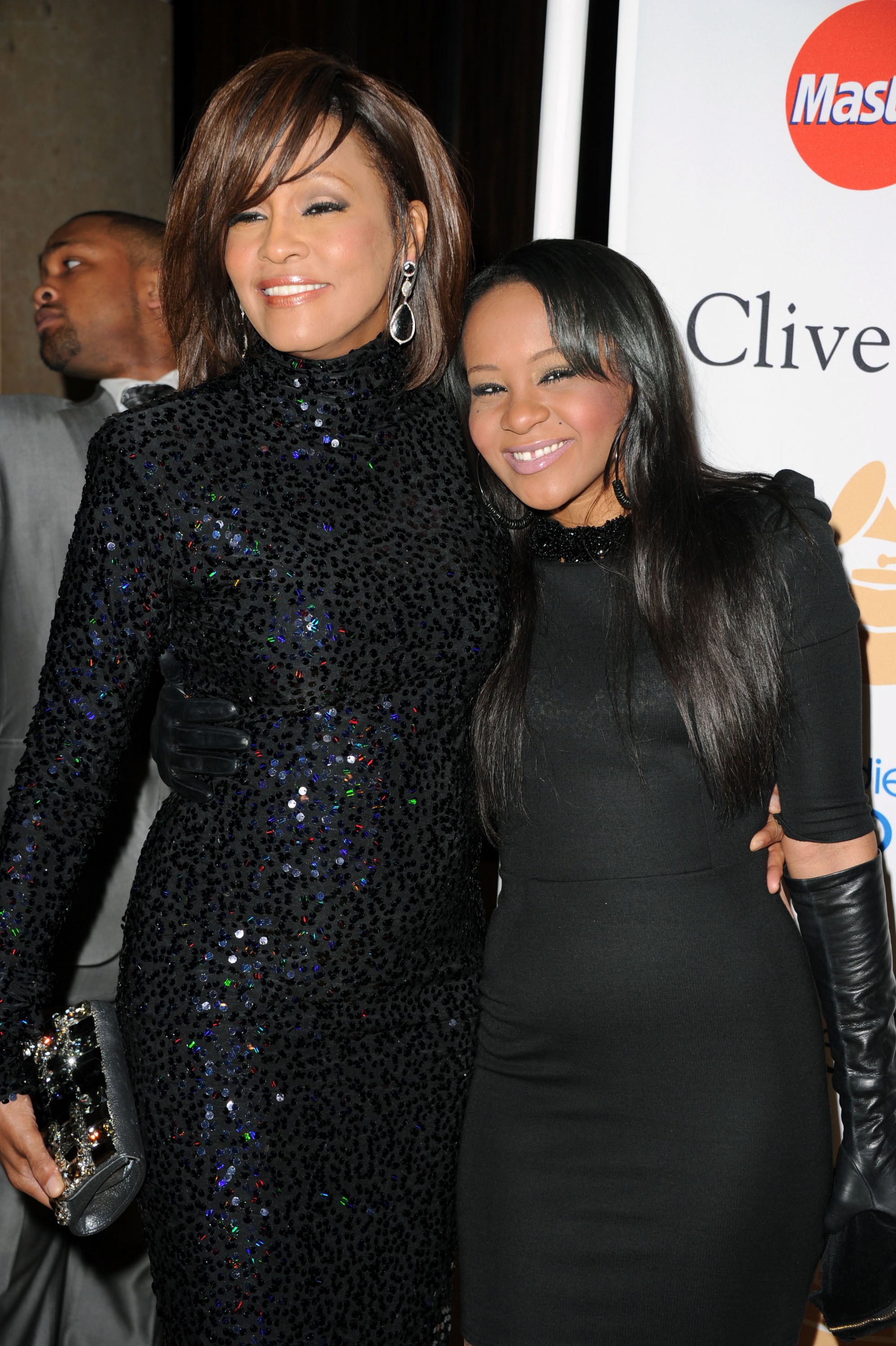 Whitney Houston & Bobbi Kristina Brown at the 2011 Pre-GRAMMY Gala on Feb. 12, 2011 in California | Photo: Getty Images
Continue to rest in peace, Whitney and Bobbi!
Please fill in your e-mail so we can share with you our top stories!
The information in this article is not intended or implied to be a substitute for professional medical advice, diagnosis or treatment. All content, including text, and images contained on news.AmoMama.com, or available through news.AmoMama.com is for general information purposes only. news.AmoMama.com does not take responsibility for any action taken as a result of reading this article. Before undertaking any course of treatment please consult with your healthcare provider.