Gab Union & Dwyane Wade's Daughter Kaavia Grabs Attention in Pink Floral Dress in Vacation Pic
Gabrielle Union and Dwyane Wade's daughter Kaavia James is stealing the spotlight during the family's vacation in Hawaii as she stunned in a pink floral dress.
Gabrielle Union and Dwayne Wade are on their Hawaiian family vacation alongside baby Kaavia, but the toddler seems to be taking the center stage.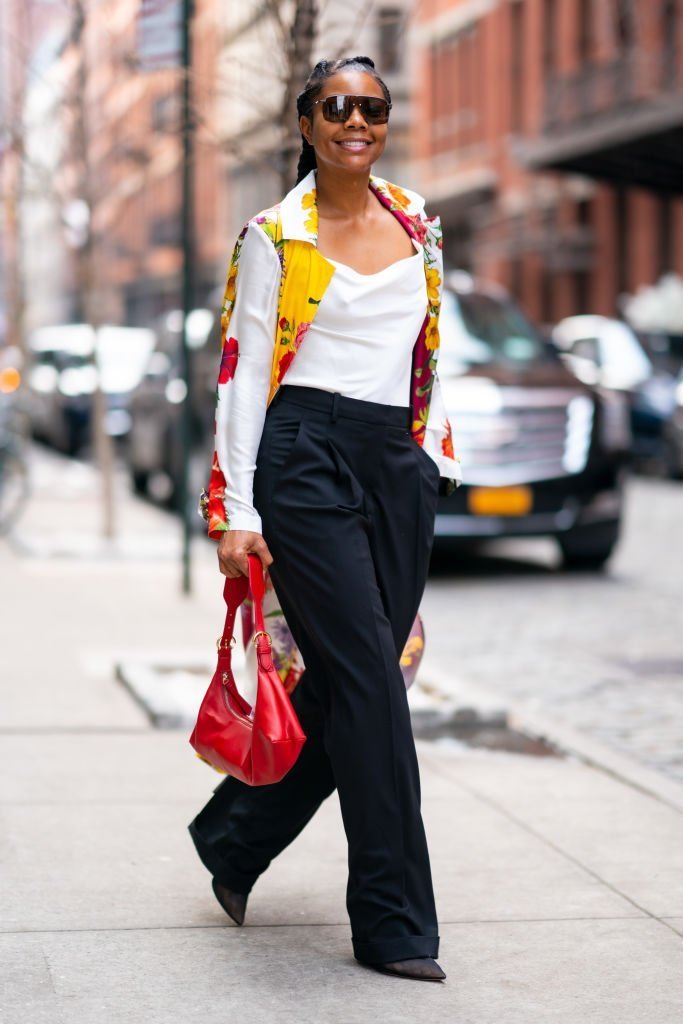 In a recent family post, the family-of-three looked charming as they rocked some of Hawaii's signature flowery outfits.
The star actress, her NBA basketballer husband, and Kaavia showed off their colorful ensembles on Instagram while letting fans know about the details of their holiday trip. 
In the accompanying caption, the "Bring It On" star explained that they created new traditions and memories with the family during the vacation.
Fans gushed over the three but they were particularly smitten by Kaavia, who looked cute in a red outfit as she was perched on her mom's arms.
Since the birth of Kaavia-James, Wade and Union have become doting parents who adorably fawn over their baby girl.
Motherly shares that last November, while the celebrity couple celebrated their daughter's first birthday, Gabrielle took to her Instagram page to share a video slide of Kaavia-James while she added an emotional caption.
The mom of one wrote of her child care insecurities, showing that even as a celebrity, she was not exempted from childbirth anxiety. Gabrielle confessed:
"Scared to hold you. Scared to burp you. Scared to reveal, I have no clue what I'm doing. Scared to go to work. Scared to stay home. Scared when you sleep. Scared when you wake up. Scared I'm not living up to some impossible standard of motherhood. Scared I'd lose myself. Scared I'd be exposed as a failure, as less than, not as good as, not as comfortable as, not as... anything."
Kaavia-James, 1, equally smites her father Dwayne as he regularly makes a show of how much he loves her on social media.
Hollywood Life reports that in a recent Instagram post, the loving dad shared several photos of him and his daughter having father-daughter moments. Little Kaavia stole her dad's heart just as he captioned.
Gabrielle Union's journey to becoming a mom wasn't an easy one as she struggled through several miscarriages.
Parents shares that it came as a relief when it was announced that Union became a mom. Speaking at the time of Kaavia's birth, Union told the publication:
"I felt such relief to hear her breathing and crying was a dream. We didn't really allow ourselves to believe it until then."
LoveBScott reveals that a week after Kaavia-James Union Wade was born, her mom excitedly shared the inspiration behind her name.
Gabrielle made it known on Instagram that the little girl was named after Union's godfather, James Glass, while her other names come from her parents.