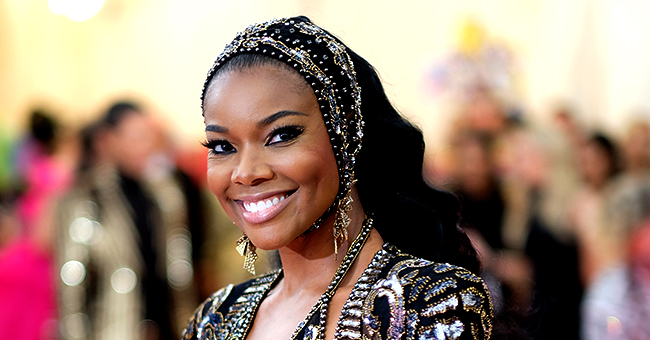 Getty images
Gabrielle Union's Posts Reveal That Baby Daughter Kaavia Had a Busy Week
Gabrielle Union's "Shady Baby" is on the fast track with a very busy schedule.
Being a celebrity baby isn't all fun and games. It can be very demanding indeed, as Kaavia James Union Wade has discovered.
Gabrielle Union's baby girl had a busy week filled with activities and social engagements, just like any other celebrity.
KAAVIA'S HECTIC WEEK
Gabrielle shared a series of Instagram posts that clearly illustrates how demanding a baby's life can be.
Little Kaavia was on the go, and her first post shows the 9-month-old taking part in a swimming lesson.
"Like ? Ms. Monica said "Go!" And @kaaviajames just jumped off the step?!?! I dont know how to feel about this at 9 months old. Its wild and I've got permanent proud mama face! Lol," Gabrielle wrote.
Kaavia is also a social media star with no less than 862,000 followers of her own
GOING TO WORK WITH MOMMY
Kaavia is getting her first taste of the limelight backstage at "America's Got Talent" as she accompanied her mom, who is one of the judges of the iconic show to work. We bet she could out-shade Simon Cowell!
KAAVIA KNOWS WHAT SHE WANTS
As a true Millenial, Kaavia is strong-willed and knows what she wants, and how to get it. Another clip shows our "Shady Baby" sitting on dad's lap as he eats - and gives her none!
The nine-month-old makes her displeasure known in no uncertain terms until a protesting Dwyane Wade ("Ma'm this is my food!") is forced to give in and give her a taste.
"SHADY BABY" RULES THE ROOST
It's easy to see that Kaavia completely dominates her doting parents, and has her big brothers and her cousin wrapped around her tiny finger.
And that is not all. Since her mom opened an Instagram account for her, Kaavia is also a social media star with no less than 862,000 followers of her own at the ripe old age of 9-months.
We can imagine her making a play for world domination by 18.
KAAVIA SHOWS OFF "MONSTER" TALENT
Gabrielle shared a recent video that showcases the tiny thespian's considerable acting skills as she growls like the scariest monster ever.
Kaavia is a fan of the Netflix sci-fi horror series "Stranger Things," and she loves mimicking the "big monster" noises. Maybe Netflix will offer her a part on the show?
Please fill in your e-mail so we can share with you our top stories!