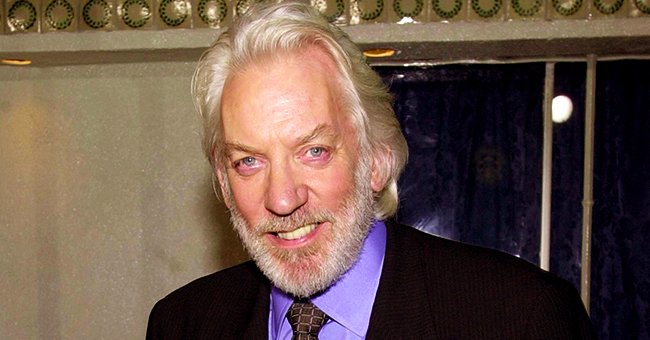 Getty Images
Inside Donald Sutherland's Affairs & 2 Failed Marriages before Meeting Wife Francine

Donald Sutherland is one of the most diverse Hollywood actors, playing a wide range of characters in his over five decades in the industry. The "M*A*S*H" actor is also known for being in several relationships, including with Jane Fonda, before finally meeting his longtime love.
Today, Donald and his wife, French-Canadian actress Francine Racette, are considered one of the longest-lasting Hollywood couples. Still, the actor's road to forever love was not as straightforward as many may assume.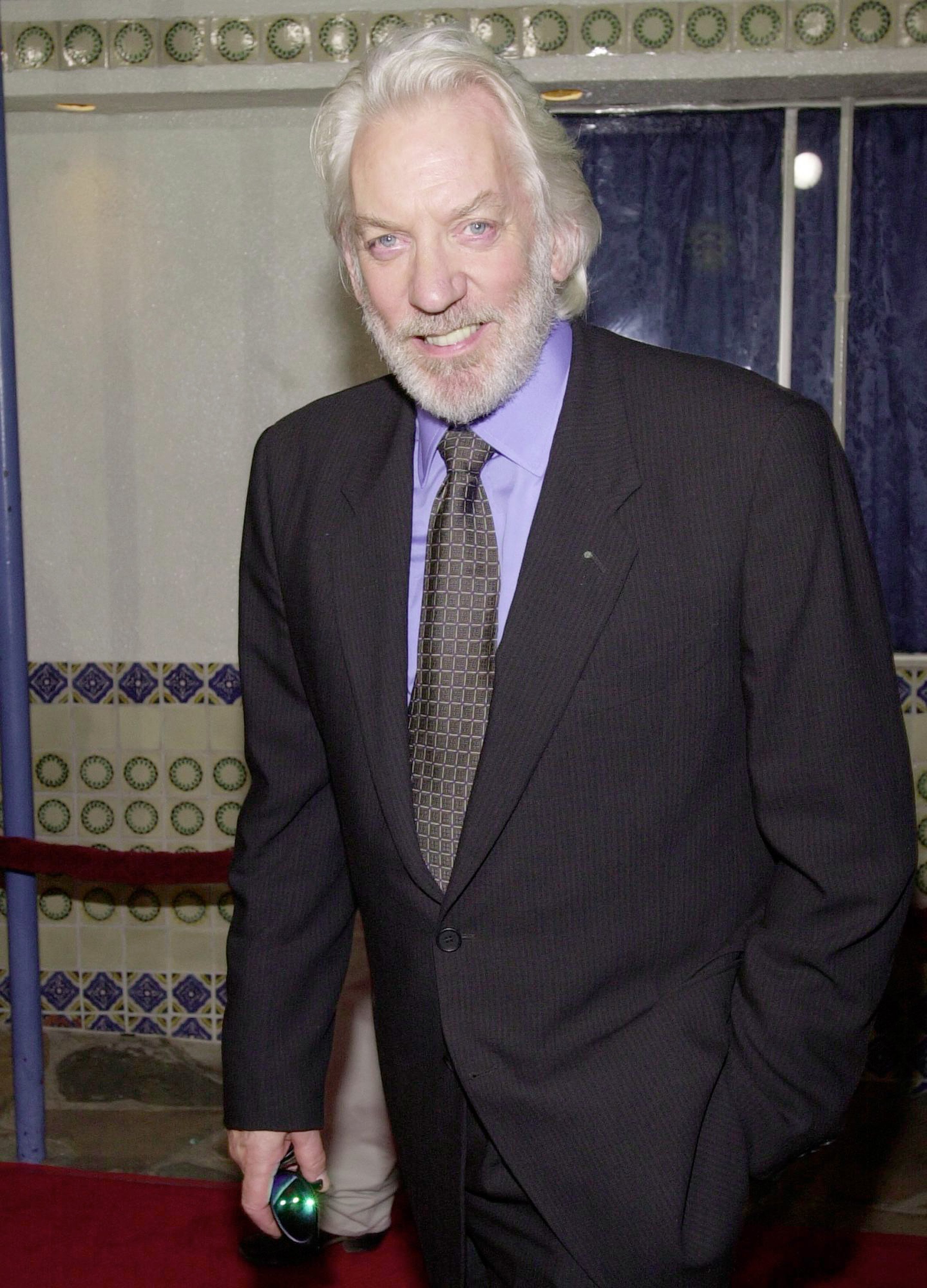 Donald Sutherland at the premiere of "Space Cowboys" on Aug. 1, 2000 in Westwood, California | Photo: Getty Images
Donald, 84, was at the height of his career in the seventies, starring as Captain Benjamin Franklin "Hawkeye" Pierce in the 1970 film "M*A*S*H," before moving on to other projects like "Start the Revolution Without Me" and "Kelly's Heroes."
The timeline of Jane and Donald's relationship suggests that it was not only the actor who had a spouse during their tryst
Not only was Donald a cinematic icon of the era, but he was also considered a sex symbol at the time. Even to this day, his signature white hair and beard bestow a dignified air and a captivating charm.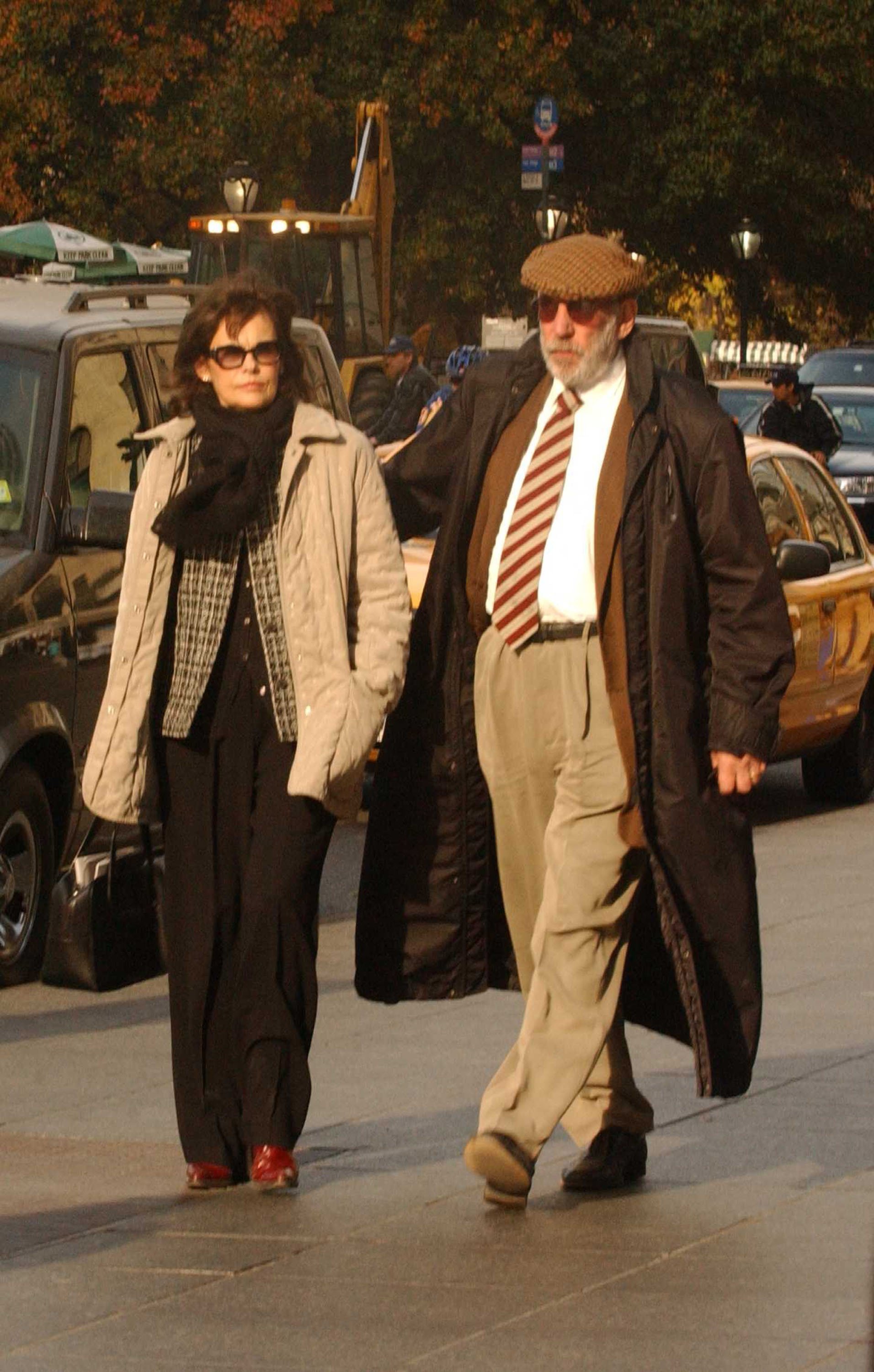 Donald Sutherland walks with his wife, Francine Racette in New York City on Nov. 15, 2002 | Photo: Getty Images
Always a favorite with the ladies, Donald's first marriage was to Lois Hardwick from 1959 to 1966. According to the Guardian, the Canadian actor met Lois, a child star of the silent movies, while he was at the university.
After that marriage unraveled, Donald met Shirley Douglas, the daughter of Tommy Douglas, a socialist politician who was the architect of Canada's welfare state. The couple got married in 1966.
Donald and Shirley share fraternal boy-girl twins, Rachel and Kiefer Sutherland. Per the publication, Kiefer is named after the director of Donald's film debut "Castle of the Living Dead."
Shirley would later get involved in radical politics and reportedly once got arrested for raising money to buy hand grenades for the Black Panthers. She and Donald split in 1970.
Before the end of his marriage to Shirley, Donald had already begun an affair with actress Jane Fonda. He and the Oscar winner starred in 1971's "Klute," but he told the Guardian they met before then.
"We got together shortly before we made Klute, and then we were together until the relationship exploded and fell apart in Tokyo," Donald said in the 2008 interview, adding that things were going great until they started living together.
In a letter he wrote to GQ's deputy editor Michael Hainey in 2014, Donald recalled an intimate moment with Jane in 1970 or 1971. "When the moonlight caught her perfect breasts, I stopped breathing," he confessed bluntly.
A year later, in an interview with Entertainment Weekly, the "Hunger Games" star stated again that Jane "had, at the time, the most beautiful breasts in the world."
The timeline of Jane and Donald's relationship suggests that it was not only the actor who had a spouse during their tryst; the "Coming Home" star was married to her first husband, Roger Vadim, from 1965 to 1973.
Donald didn't stay too long before meeting and marrying Francine in 1972. It turns out the third time was the charm for the actor who is still married to the 72-year-old Quebec-born beauty to this day.
The couple has three sons – Roeg, named after the director Nicholas Roeg, Rossif, after the French director, Frédéric Rossif and Angus Redford, after American director Robert Redford.
Donald's sons seem to have inherited their father's passion for Hollywood. Kiefer, born to Shirley, is more popularly known as Jack Bauer from the hit series "24." In 2015, he starred alongside his father in "Forsaken."
According to The Hollywood Reporter, Rossif is also an actor and starred alongside Donald in 2010's "The Con Artist." Roeg, on the other hand, works in the industry as a film financier.
Please fill in your e-mail so we can share with you our top stories!