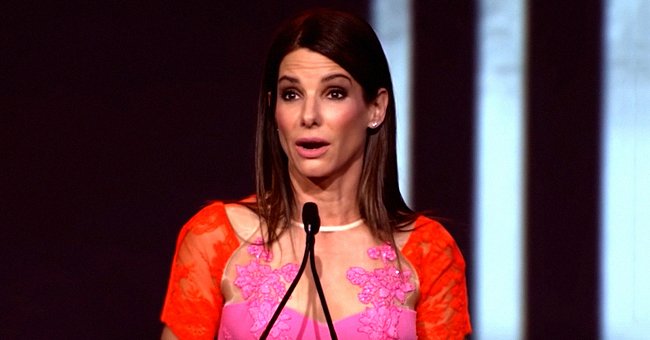 Youtube/POPSUGAR Entertainment
Sandra Bullock Once Revealed She Googled Herself to Read the Comments
Sandra Bullock is considered one of the most talented actresses in Hollywood. She has a fruitful career that spans over two decades, and yet, when she googled herself ahead of an award ceremony, she learned how harsh critics could be.
Academy Award winner Sandra Bullock is known not only for her beauty and talent on-screen but also for her excellent sense of humor at any time.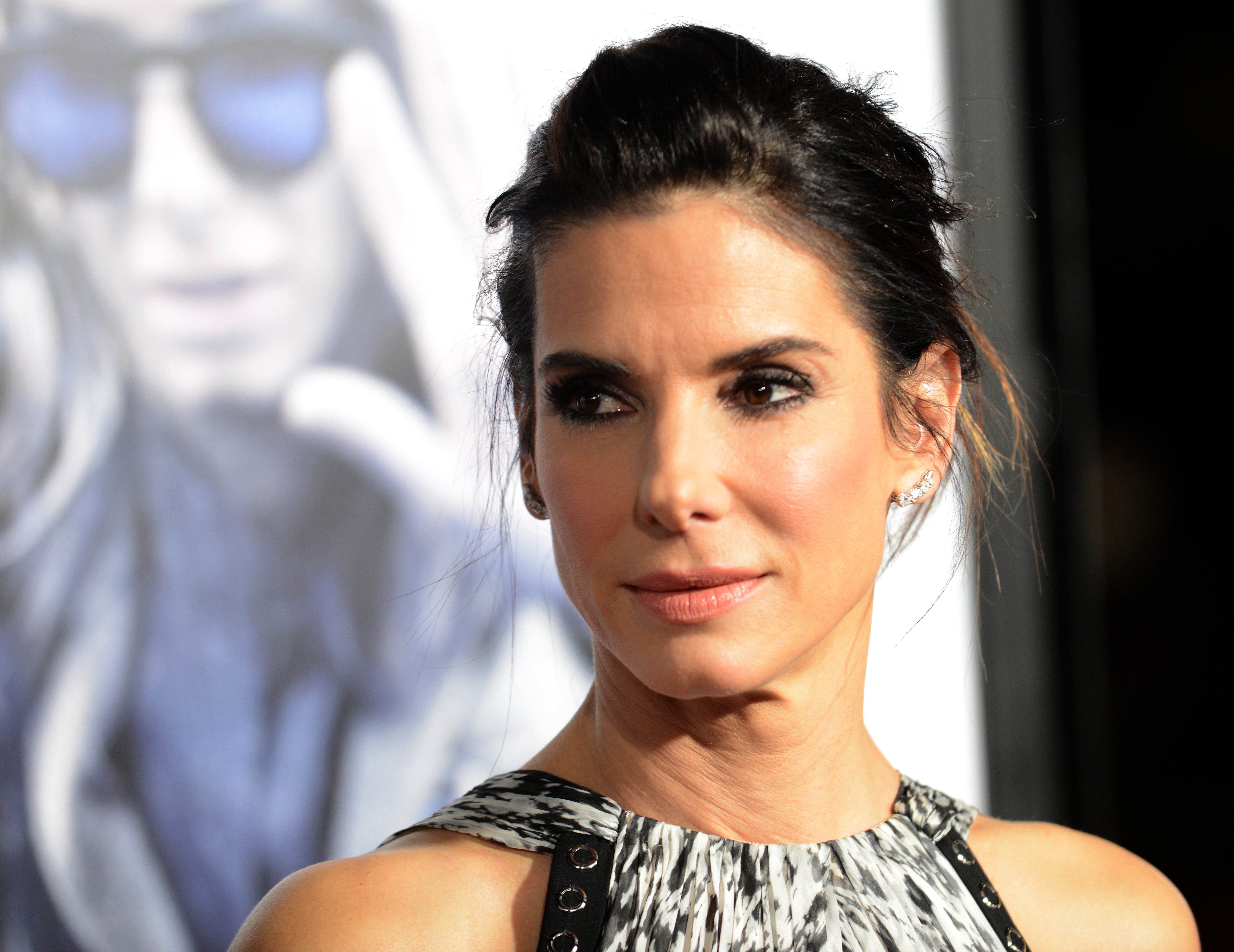 Sandra Bullock arrives for the premiere of Warner Bros. Pictures' "Our Brand Is Crisis" held at TCL Chinese Theatre on October 26, 2015 | Photo: GettyImages
So, when she took the stage at the 2014 Palm Springs International Film Festival awards gala to collect the Desert Palm Achievement Actress Award, she had the room, filled with fellow actors, in stitches.
GOOGLING HERSELF
The now 55-year-old "Gravity" star revealed that after learning she would be honored with the award, she had a hard time coming up with a speech, so she turned to Google to try and find inspiration from the comment section on some blogs.
Bullock confessed that, typically, that comment would put her mood down for thirty minutes.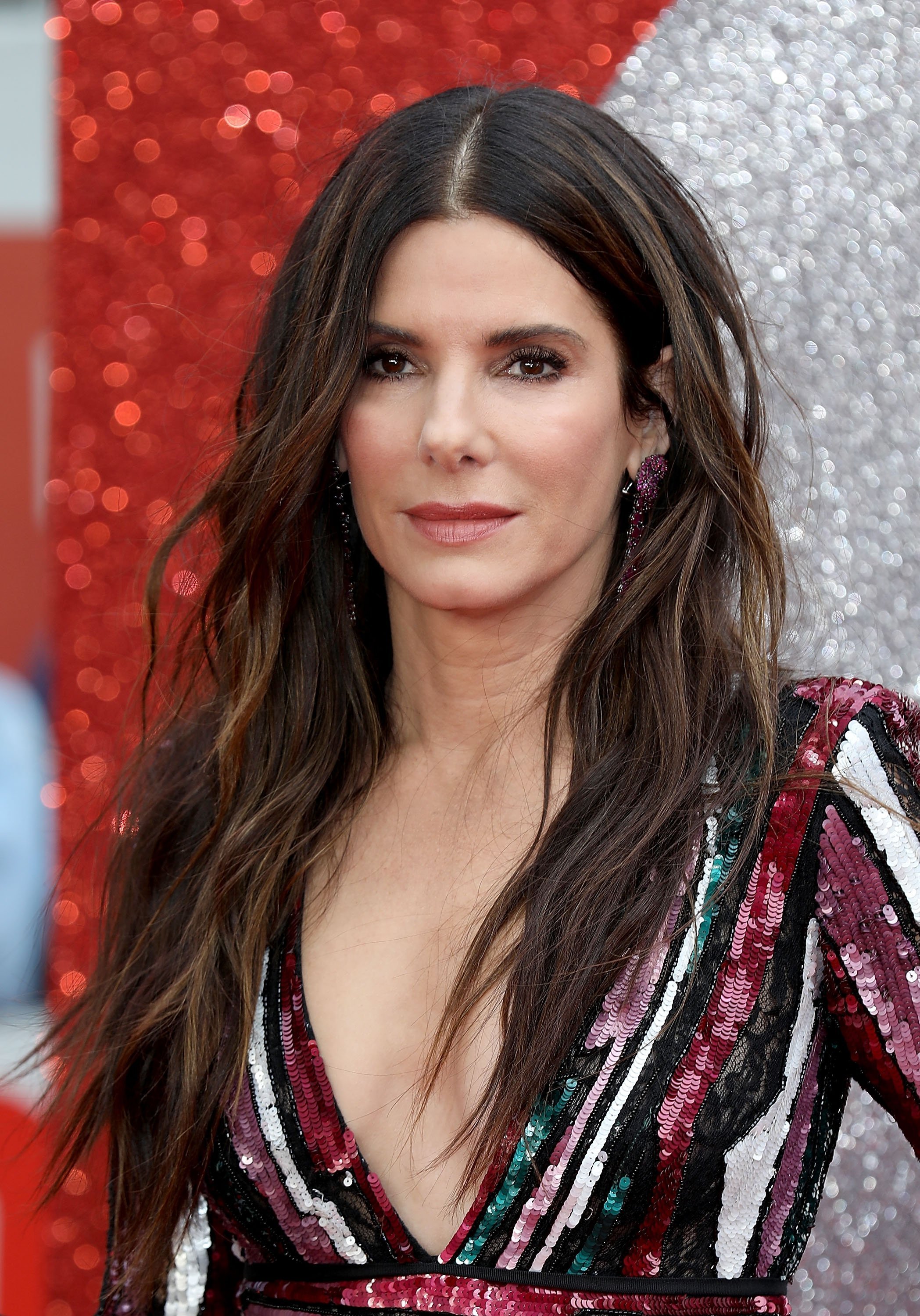 Sandra Bullock attends the 'Ocean's 8' UK Premiere held at Cineworld Leicester Square on June 13, 2018 | Photo: GettyImages
"So, I Googled myself and read the comments section, thinking I could get some tidbits of what people really think of me," Bullock confessed, adding that "No human being should ever read the comments sections or ever Google one's self at any time."
Sandra revealed what she found on the web: most comments talked about her age and her being over 40, others talked about her dating history, and how she and Julia Roberts are allegedly in a fight for George Clooney.
"We talked about this, right? It's shared custody, and we're both fine with it," she joked.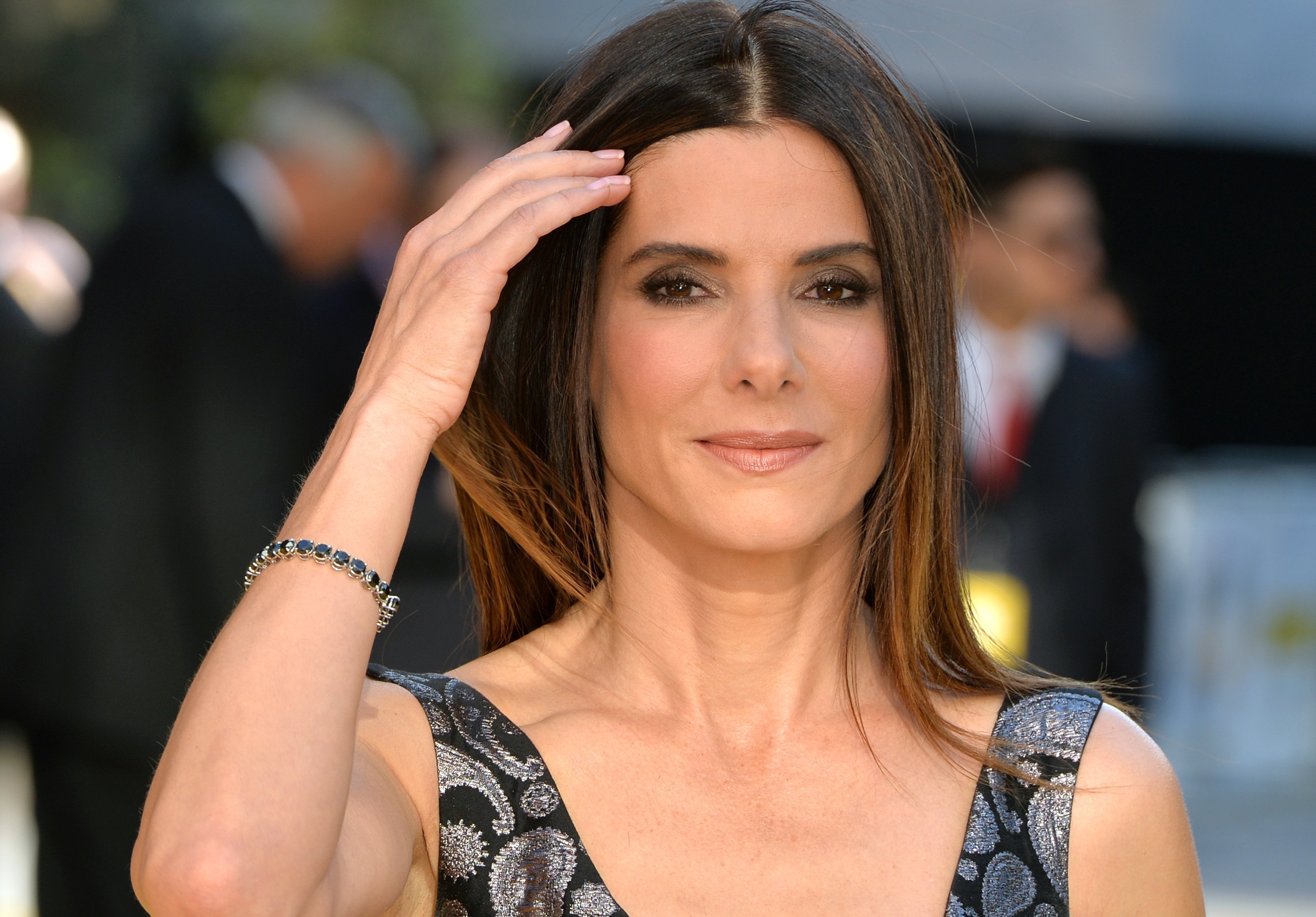 Sandra Bullock attends the World Premiere of "Minions" at Odeon Leicester Square on June 11, 2015 | Photo: GettyImages
A HARSH CRITIC
However, among the critics, Sandra found one comment she read out loud, which said:
"There is absolutely nothing special about her acting. She is not particularly attractive. She is mediocre."
Bullock confessed that, typically, that comment would put her mood down for thirty minutes, but because she was watching some good films while reading comments, she was able to distract herself.
TURNING NEGATIVE INTO POSITIVE
She went on to compliment all the actresses over or under 40 that, like her, made people feel something with their acting.
She also reminisced the first time she was the producer on a film and how magical it was to work with Gena Rowlands—who presented her with the award—in "Hope Floats."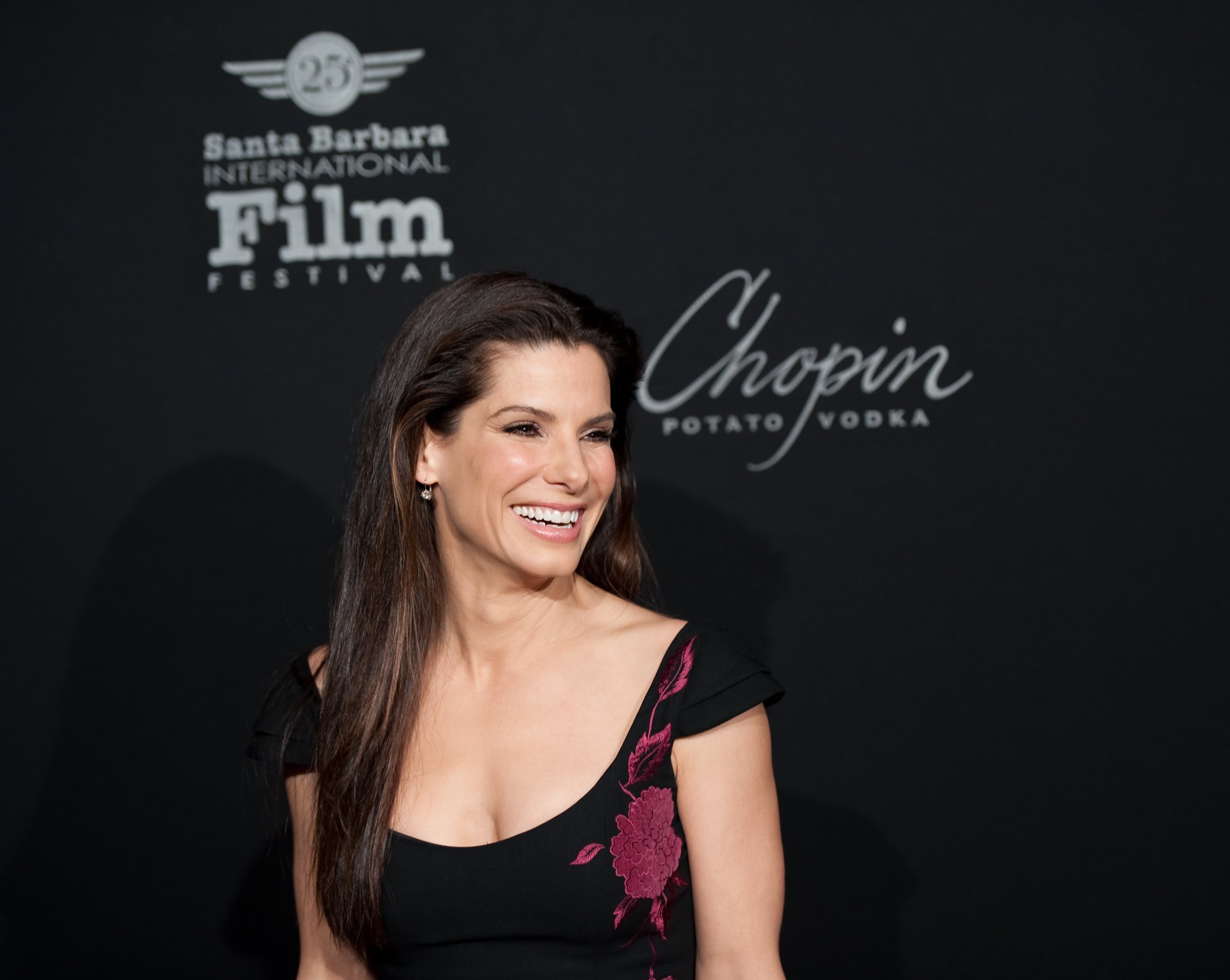 Sandra Bullock at the America Riviera Award during the 25th Santa Barbara Int'l Film Festival Feb 5, 2010 | Photo: Shutterstock.com
Bullock ended her speech with a funny quote from Bob Hope and added:
"So, from this particularly not talented or attractive, mediocre, over 40 woman, I am so grateful, I am so thankful, and I so appreciate this time that you gave me tonight."
LIFE OUTSIDE HOLLYWOOD
Bullock, whose recent acting in "Bird Box" earned her critical acclaim, is the mother of two adopted children: daughter Laila and son Louis.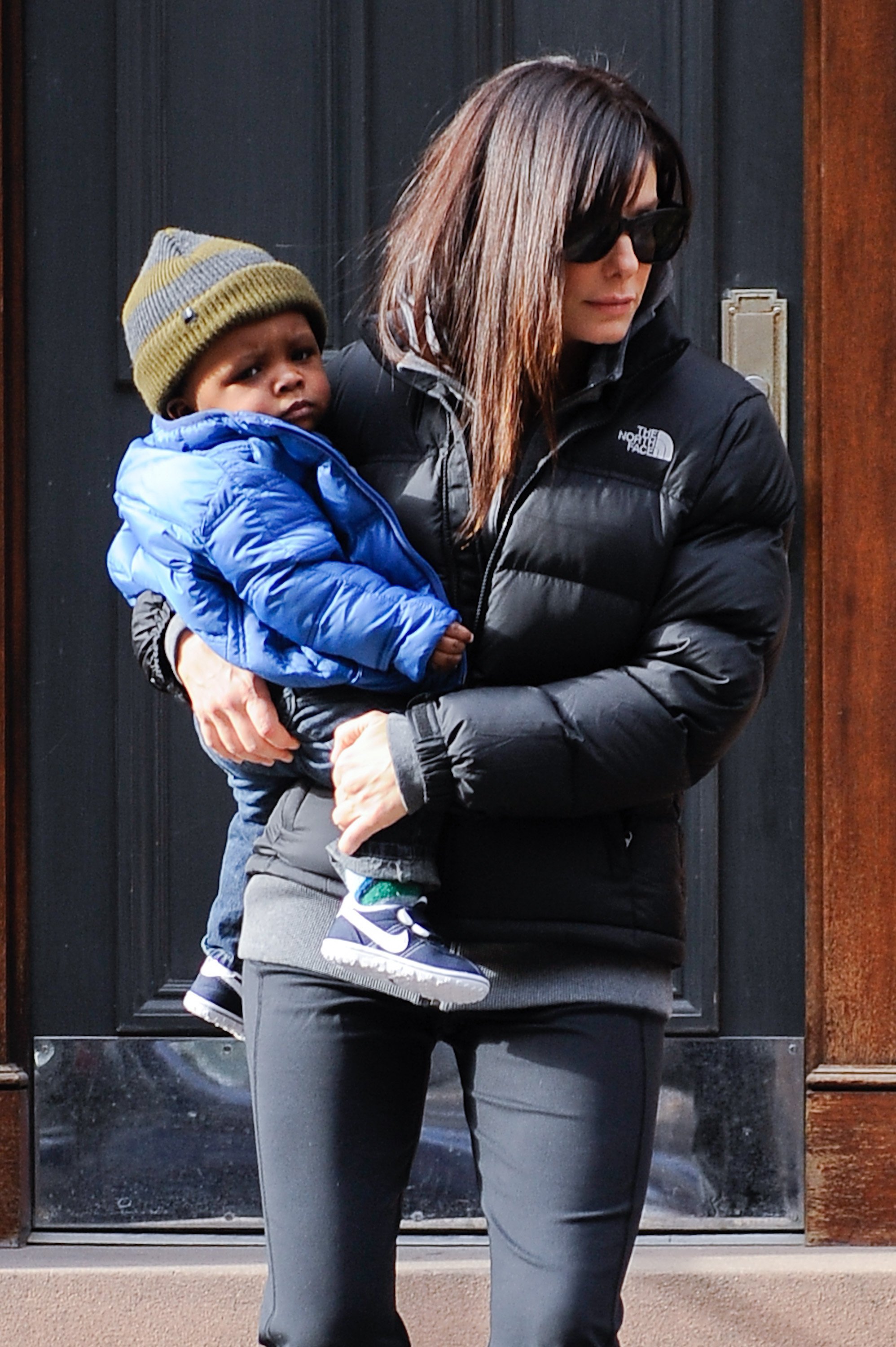 Sandra Bullock and her son Louis Bullock leave their Soho home on January 20, 2011 | Photo: GettyImages
She was married to motorcycle builder Jesse James—who famously cheated on her and then acted as if it wasn't a big deal—when she started the adoption process of Louis in 2010.
However, after her divorce from James that same year, Bullock continued the process as a single mother.
Three years later, she announced the adoption of her second child, Laila, and explained in an interview with Hello! Magazine that it was her son who prompted her in the right direction with Laila.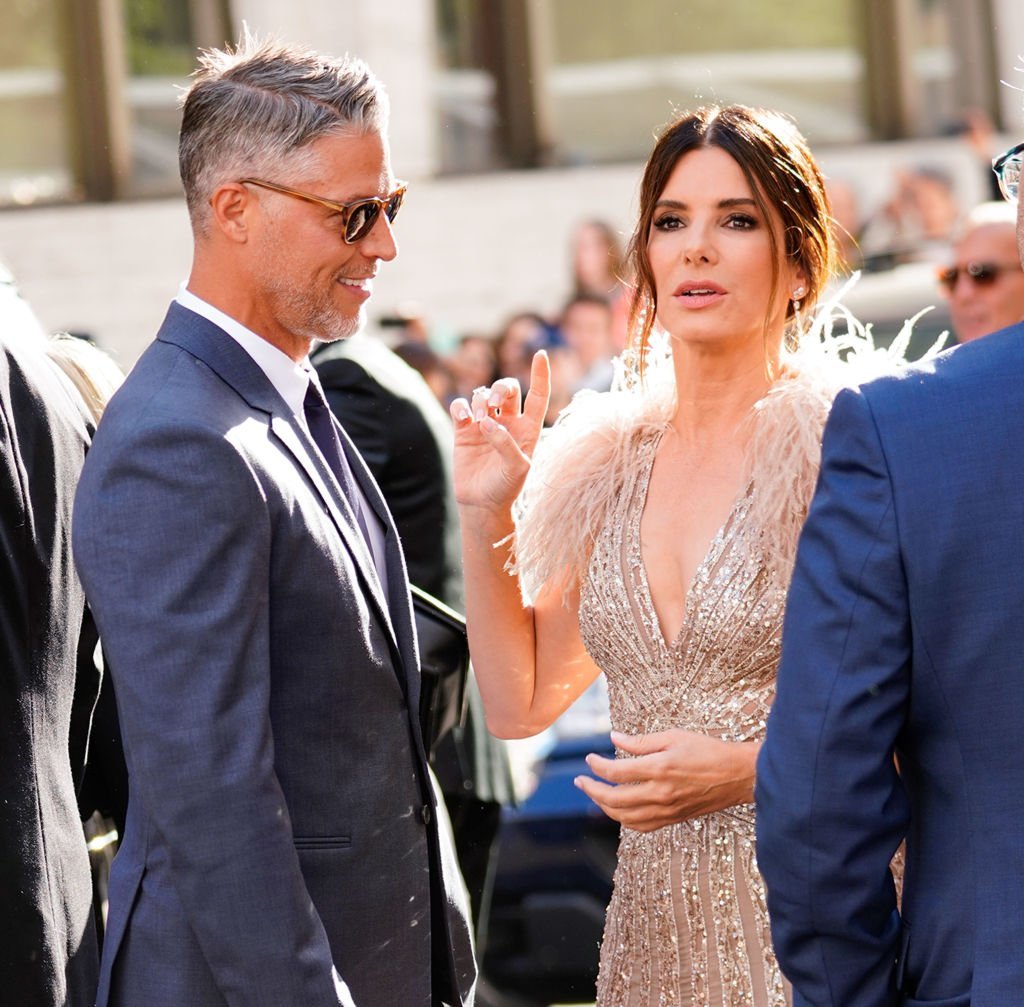 Sandra Bullock and Bryan Randall are seen at 'Oceans 8' World Premiere on June 5, 2018 | Photo: GettyImages
Of their first meeting, Bullock said Louis grabbed Laila's hand and took her into his playroom. "He's a wise old soul and often knows more than I give him credit for," she said. And added:
"I think he was ready for her before she even arrived and he knew exactly what to do as a big brother."
Bullock also found love once again in the arms of photographer Bryan Randall, whom she has been dating for about four years.
Please fill in your e-mail so we can share with you our top stories!