'Cheer' Actor Ted Danson's Eldest Daughter Kate Is 39 and Became a Doula
"Cheers" actor Ted Danson's daughter Kate Danson has finally found her passion in life as a professional doula. Her new career in assisting with childbirths was shaped by her personal experience.
Earlier in her career, Kate Danson followed in her father, Ted Danson's footsteps, when she decided to become an actress.
In 2013, she made a name for herself whenshe  appeared alongside her father on "CSI: Crime Scene Investigation," as a lawyer named Jill McDermott.
It reported, the news of her casting on the show landed her the top spot on Yahoo's top 300 overall search terms at the time. 
As people wondered who the budding actress was, her name was more searched that Justin Bieber, Kate Upton and, Tiger Woods within 24 hours.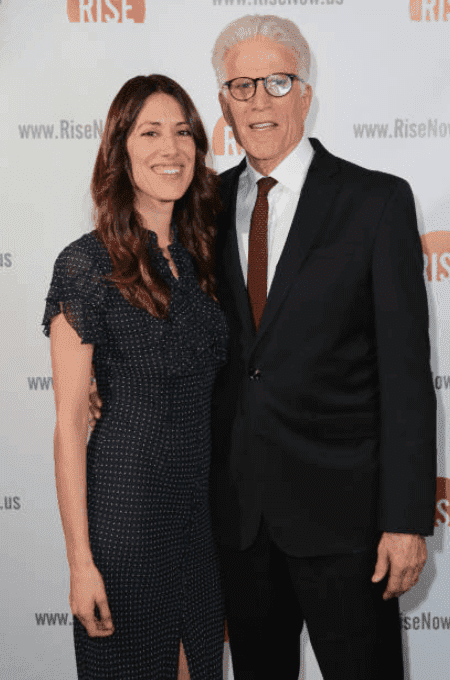 Today, Kate said that she has put her acting aspirations on hold and is working as a professional doula, she 
explained:
"Up until I became a doula, I experienced the frustration of wanting to be an actress but feeling like it was an uphill battle to create work. The inability to do what I loved all the time was so difficult. But once I decided to become a doula, it felt like everything came into alignment."
Since starting her career as a doula, has assisted in 40 births. A doula's job during childbirth is to provide a couple with any sort of emotional and physical support they need from pregnancy, childbirth, to the postpartum period.
In 2012, she was fell into the career after she assisted her stepsister in giving birth to her niece. Impressed by how Kate handled herself, her stepsister's midwife Debbie Frank encouraged her to become a doula.
In the years that followed, Kate attained her certification with Ana Paula Markel at Bini Birth in Los Angeles. She is a certified Lactation Educator-Counselor, and also has Postpartum Doula Training.  Gushing about why someone should choose to be a doula she said:
"Birth is filled with a lot of unknowns, even if it is the second or third or fourth! I think a doula can help you walk into your birth feeling prepared and supported emotionally so that you can let go and trust the experience."
While Kate gets to share in mostly positive birth experiences, her own birth was traumatic. Her mother, Casey Coates, suffered a stroke giving birth, and went through months of recovery after her birth.
Casey's health was one of the many reasons she and Ted divorced. In an interview with Closer, Ted admitted it took a strain on their marriage, and it had changed them both.
After almost giving up on love following two public break-ups with Casey and Whoopi Goldberg, Ted found love at 45-years-old when he met Mary Steenburgen.
The couple has two children each from their previous marriages. Looking back at his life, Ted told Closer that he is the happiest he has ever been to have his children, grandchildren, great-grandchildren, and his wife in his life.