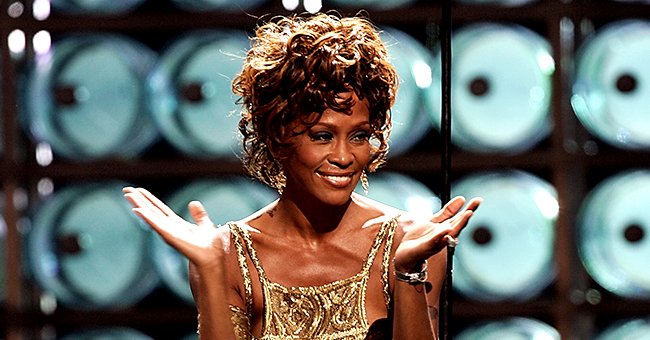 Getty Images
Whitney Houston's Best Friend Robyn Crawford Claims the Star Reportedly 'First Tried' Cocaine at 14
Whitney Houston's best friend, Robyn Crawford, claims that when they first met, the singer confided in her about her past drug use and admitted to trying cocaine at 14-years-old.
Robyn discusses everything from Whitney's sexuality, marriage, family life, and drug use. After years of speculation over how the legendary singer became addicted to drugs Robyn details in her book how Whitney's downward spiral in drug addiction began.
Robyn and Whitney met in 1980 when they were teenagers. At the time, the two women were both summer camp counselors in East Orange, New Jersey.
From their first meeting, they were inseparable and vowed to always look out for each other. According to PEOPLE, Robyn wrote the book as her way of standing up for Whitney and showing a side of her that fans never knew about.
She admits that they started doing drugs as teenagers. She said she they smoked marijuana for the first time at their summer camp. Innocently enough Whitney confided in her about taking cocaine, Robyn recalled:
"Whitney told me she was 14 when she first tried it."
Throughout Whitney's career, there had been a lot of media speculation about her drugs use. In an interview with Diane Sawyer, she admitted to taking pills and marijuana but denied cocaine when she famously said "crack is wack."
At the height of her career they were both taking drugs. Robyn revealed that Whitney admired the fact that Robyn had more control over drugs than she did and would at times stop taking them.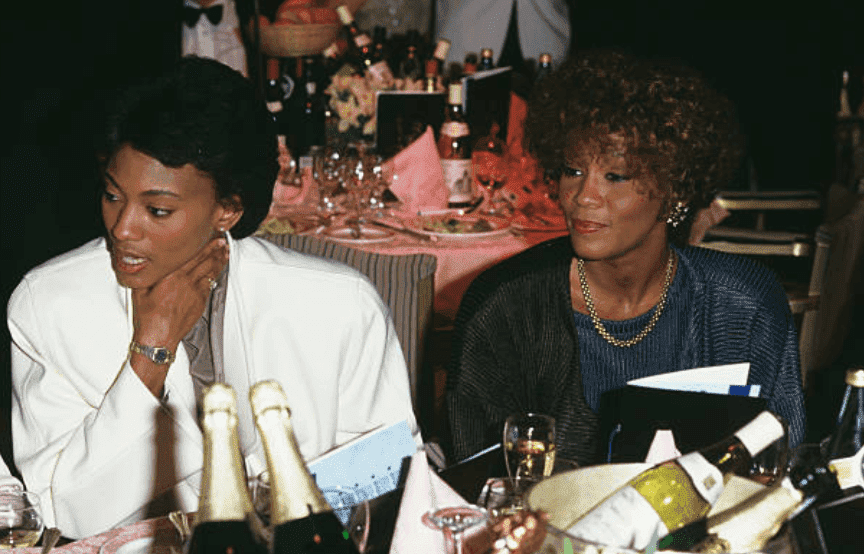 Robyn Crawford Whitney Houston dine at an event with tables decked out with champagne bottles, on January 01 1988 | Source: Dave Hogan/Getty Images
However, seeing the danger of how drugs were taking over
life with no end in sight, Robyn tried to get her to quit, she
"I'd say, 'Nip we're here already. And it's [cocaine] still here. It shouldn't be.' And she'd say 'I know, I'm going to stop…She said, 'I'm going to stop but I'm just not ready yet."
Robyn also admits that in the 1980's their relationship became physical, but Whitney ended it as her career took off when she was signed by Clive Davis at Arista.
She said the demands of Whitney's career and pressure from her family gave her the comfort of keeping the secret safe because it was another way of protecting her.
Please fill in your e-mail so we can share with you our top stories!