Inside 'the Middle' Star Eden Sher's Life after Sitcom Ending
Eden Sher from the family sitcom "The Middle" has continued to make a lot of personal and professional strides since the show ended in 2018.
In 2009, Eden Sher was 17-years-old when she landed the role of teenager Sue Heck on the family sitcom titled "The Middle," which starred Patricia Heaton. 
In an interview with Vulture, she admitted that shooting the final season of the show was very surreal, and at times she would forget that the cast was filming some of the final moments they would ever shoot together.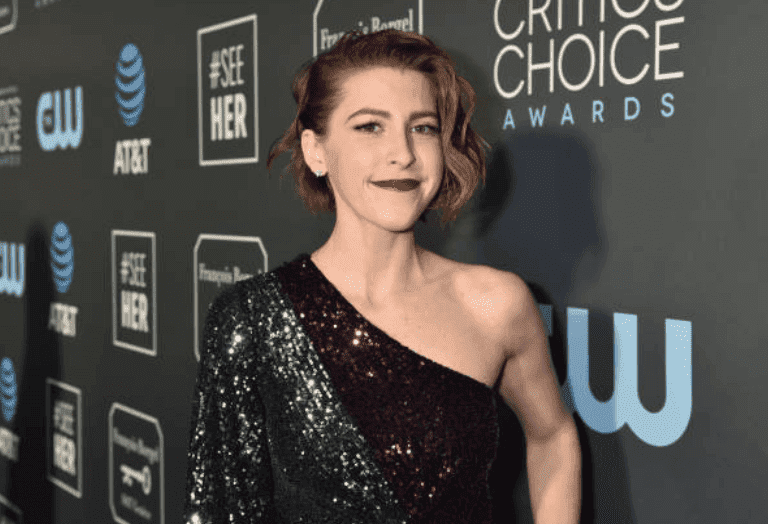 Shortly after the finale for the "The Middle" it looked like she had found another big break after it was announced that ABC was working on a spin-off of Sue's life.
The spin-off titled, "Sue Sue in the City" would follow her after college, as she tried to navigate life on her own in Chicago. It also focused on her relationship with her neighbor Sam, who she marries in the end.
According to the Hollywood Reporter, just like "The Middle" it has been in development with the same creators; DeAnn Heline and Eileen Heisler and Warner Bros. TV. 
There had been speculation in the media that it was being shopped around to other networks, and Warner Bros would possibly take up the project. However, nothing has materialized since 2018.
In 2016, she wrote a self-help book titled, "The Emotionary: A Dictionary of Words That Don't Exist for Feelings That Do." Sher said is proud when people compliment her book, she said:
"There's nothing better than when people turn to a page and say, 'I know exactly what that is!' And if it's paired with some kind of chuckle, my heart just swells and it feels like I'm not alone." 
Sher continues to land acting roles and has made appearances in hit shows such as "Jane the Virgin" and "Superstore." 
She also voiced the animated character Star, in "Star vs. the Forces of Evil." It ran for four seasons and was canceled in 2019.
In her personal life, she announced her engagement to her boyfriend Nick Cron-DeVico in March 2019. The two have been together for four years. He works as a screenwriter on the Adult Swim series "Robot Chicken."
Looking to the Sher hopes to find roles in sitcoms that are different from her character as Sue. She also mentioned working as a writer because she has been collaborating with her fiancé on projects.