Khloé Kardashian Reportedly Reunites with Ex Tristan Thompson at Kardashians' Christmas Party
The "Keeping Up With The Kardashians" star and her ex, Tristan Thompson, set their differences aside to celebrate Christmas with their daughter, True. 
The Kardashian and the Jenner brood hosted their annual holiday party on Christmas and just like any other event of the famous family, it was an extravagant affair. 
Hollywood A-listers along with friends and family were in attendance and there was one guest whose presence was rather surprising to the fans given his history with one of the Kardashian sisters. 
TRISTAN, KHLOÉ, AND TRUE HUNG OUT
Tristan Thompson, Khloé Kardashian's ex, wasn't anywhere to be seen in the family photos or videos, but according to "E! News," he was present during the exclusive event that was hosted by Khloé. 
The outlet reported that a source gave them some inside scoop of the event. According to the insider, Tristan and Khloé hung out together with their daughter, True, and chatted a lot. 
Although there were no pictures of Tristan from the event on the Kardashian-Jenner family members' Instagrams, he posted an Instagram story of a portrait of himself that was taken at the party. 
Khloé and Tristan split up in February 2019 after the news of Tristan having an affair with Kylie Jenner's then best friend, Jordyn Woods, started making the rounds. The couple continues to co-parent their daughter True but they never got back together after their split.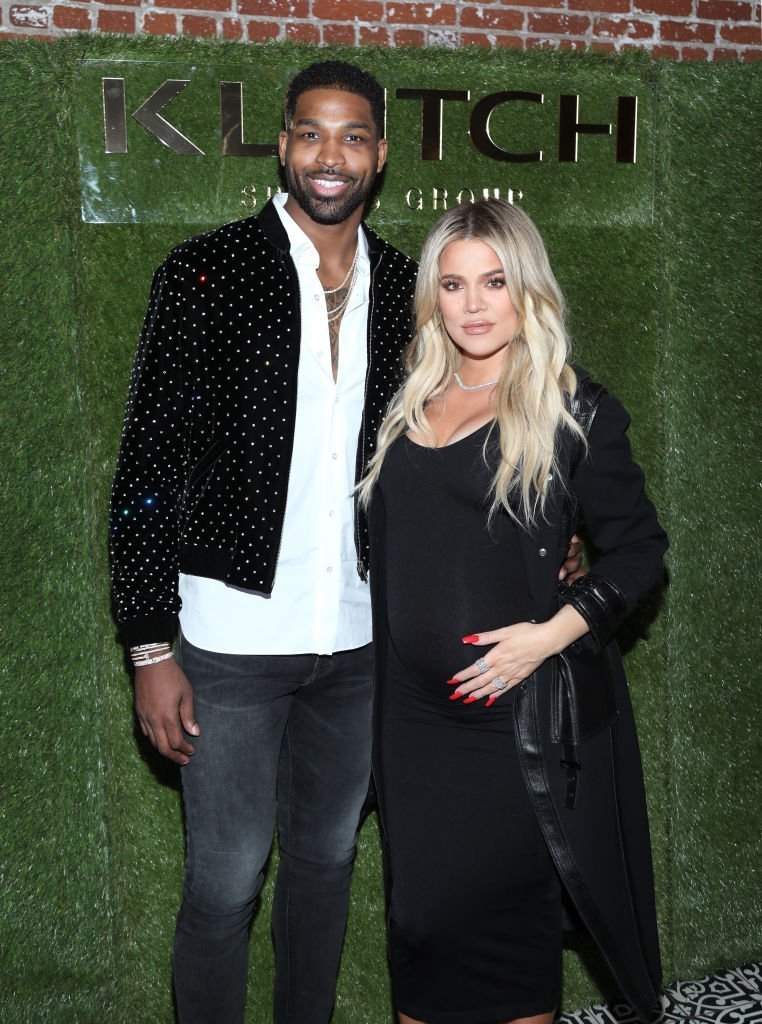 JORDYN PASSED A LIE DETECTOR TEST
Tristan hasn't publicly commented on the scandal as of this day, but Jordyn confessed that the basketball star kissed her at an afterparty at his house on February 17.
It was a long night of drinking for the duo and Jordyn has denied that their physical relationship ever progressed further than kissing. 
Khloé and Tristan's relationship was allegedly stained long before the Jordyn scandal. In 2018, rumors about Tristan cheating on Khloé when she was pregnant with True were circulating around. 
In early December 2019, Khloé posted a cryptic quote on her Instagram stories about "liars." It was especially interesting because the post came only a few hours after it was revealed that Jordyn had taken a lie detector test about her cheating scandal with Khloé's ex and passed it. 
During a segment of the "Red Table Talk," host Jada Pinkett Smith revealed that Jordyn took a lie detector test during her appearance on the show in early 2019.
Jordyn passed the lie detector test and reassured that she did kiss Tristan but did not get intimate with him. Meanwhile, Jada addressed the rumors that Jordyn hadn't apologized to the Khloé after the incident, saying that she did try to apologize.