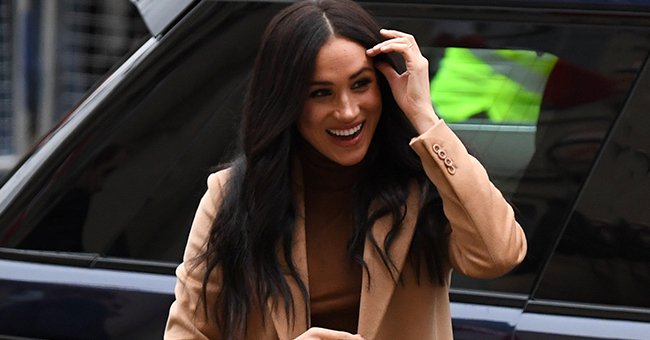 Getty Images
Meghan Markle Wears Gorgeous Camel Coat and Burgundy Velvet Heels for 1st Public Appearance in 2020
Meghan Markle looks stunning as she accompanies Prince Harry to the Canadian High Commissioner in London for their first public appearance of the year.
After taking a six-week break from their royal duties, Meghan Markle and Prince Harry are back in London and have made their first public appearance of the year.
They made the special visit to London's Canada House because they wanted to personally thank Canadian High Commissioner Janice Charette and her staff for their hospitality during their stay in Canada.
Meghan arrived from holiday looking fresh-faced in a camel Reiss coat, a satin split skirt, and brown turtleneck. She completed her look with a complementing pointed velvet pumps.
The Duchess glowed in her make-up with a light blush, smokey eye, and a pink glossy lip. She accessorized with gold studs and a matching bracelet.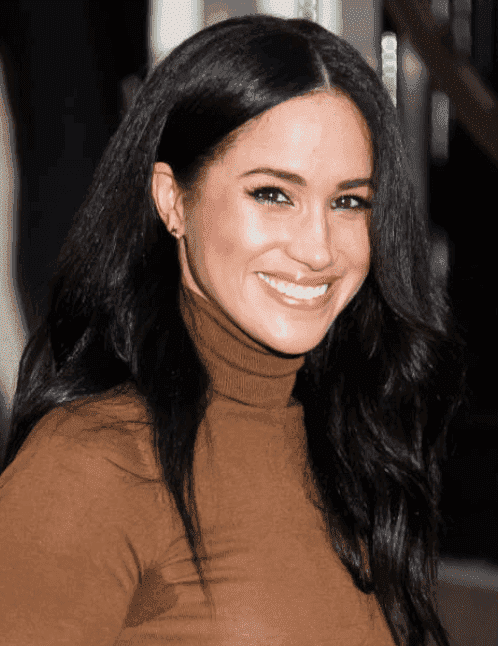 During her first public appearance for 2020, Meghan Markle waves at crowds as she leaves Canada House, on January 07, 2020, in London, England Source: Getty Images (Photo by Samir Hussein/WireImage)
After the palace announced that Queen Elizabeth had given the couple her blessing to skip Christmas celebrations with the royal family, it was announced that they were staying in
Since the birth of their son, Archie it was their first Christmas together as a family of three. The palace also revealed that they spent the holiday with Meghan's mother, Doria Ragland.
During their time at Canada House, Meghan and Harry toured the Canada Gallery and viewed an exhibition by Indigenous Canadian artist Skawennati. At the end of their tour, Meghan thanked the staff and said:
"My goodness it was just such an incredible time we were able to have there and with our son too. And just to be able to take in the warmth that we experienced from the people, also just walk around and just see the beauty of Canada."
According to Vanity Fair, the royal couple was staying at a friend's $14 million mansion on Vancouver Island. During their stay, some locals spotted them hiking and dining at restaurants. Sharing her son's reaction to their trip Meghan revealed:
"To walk around and to see the beauty of Canada and to see Archie go 'ahh' when we walked around, to see how stunning it is, has meant a lot to us."
Not only were the Meghan and Harry absent from the royal festivities their pictures were noticeably absent from the Queen's desk during her annual Christmas broadcast.
However, she did make a special mention to the birth of Archie in her address and expressed how grateful she and Prince Philip were to welcome another greatgrandchild in the royal family.
Please fill in your e-mail so we can share with you our top stories!