Kylie Jenner from KUWTK Flashes Curves in Sparkly Dress in Sultry Pics from New Year's Eve Celebrations
The "Keeping Up With The Kardashians" star, Kylie Jenner, celebrated the start of the new decade with a bang. She flaunted her curves and an exquisite outfit during an eve party. 
Jenner gave her Instagram followers a peek into her new year party and outfit. In the picture, a silver sequined mini-dress accentuated the makeup mogul's curves. She coupled the dazzling outfit with a pair of thigh-high matching boots. 
The reality star had a fantastic 2019, and she sent it off with an apt celebration. Jenner was named the world's youngest self-made billionaire by "Forbes."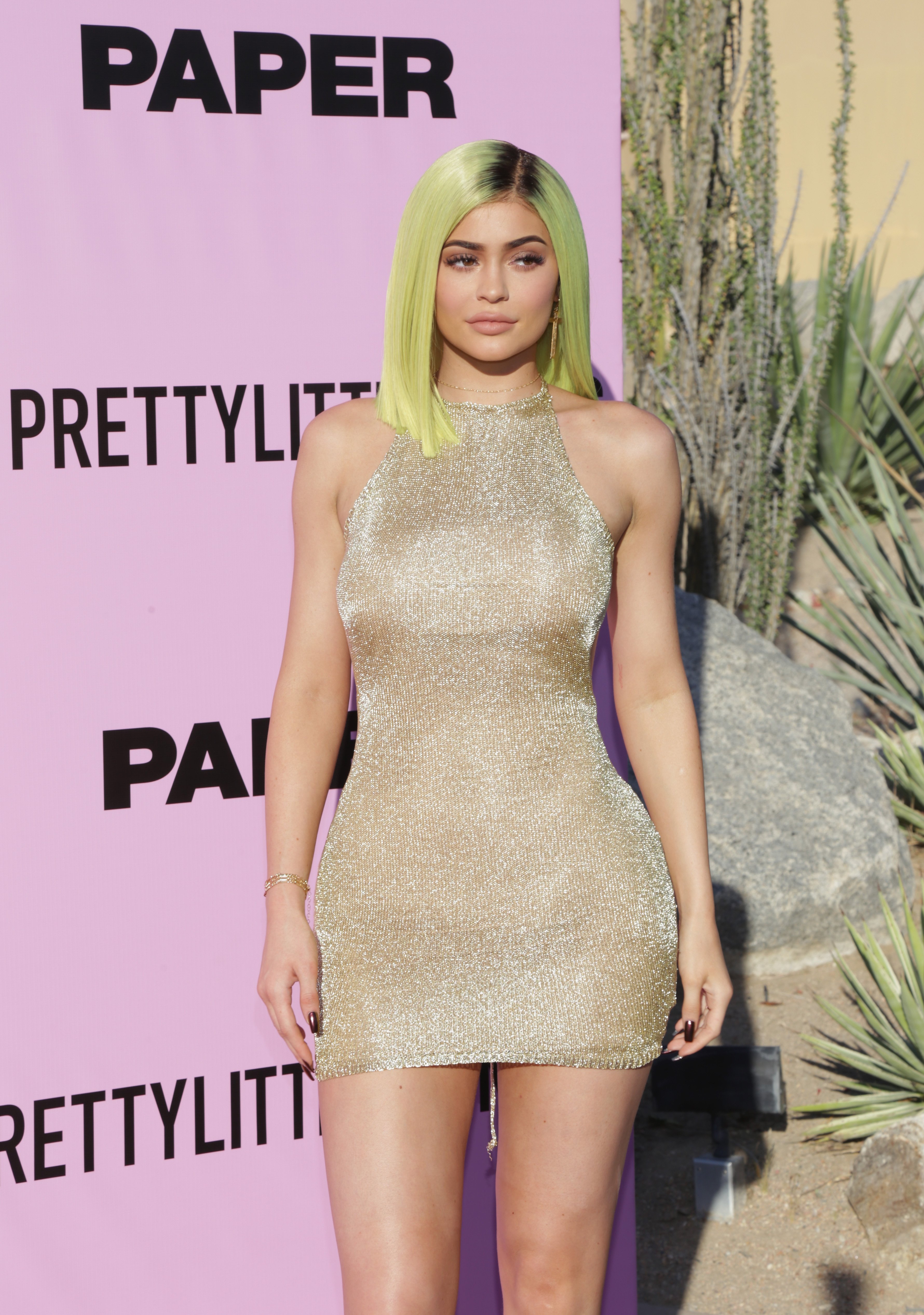 JENNER ON INSTAGRAM
The "Kylie Cosmetics" founder's Instagram post showed her looking down while she was trying to put her hair back with her phone. The snap also featured some of her bling, including two sparkling chains. 
She was also sporting a stack of diamond rings and bronze gold cat-eye with matching nail paint. "When the tequila hits," the star captioned the picture. 
The self-made billionaire opened up about the status to "Forbes" and said that she didn't expect any of it. "I didn't foresee the future," she said. She also mentioned that she was cut off by her parents at the age of fifteen and made her own money. 
JENNER GIVING BACK
"PEOPLE" confirmed that the makeup mogul would be making a hefty donation of $1 Million to various relief efforts in Australia. The generous contribution came after she faced some backlash on Instagram.
The star was sporting a pair of Louis Vuitton mink fur slippers. She slipped on the footwear shortly after spreading awareness about the rising death toll of animals in Southern Australia through Instagram. 
The backlash followed her furry footsteps soon after. An insider told "PEOPLE" that the post was completely unintentional, and the makeup mogul wants to do whatever she can to help Australia.
KYLIE IS NOT ENGAGED
Although Kylie wears a massive diamond ring around her finger, her sister and co-star, Kim Kardashian, confirmed on the "Ellen Show" that Kylie and rapper, Travis Scott, are not back together. 
Rumors of the former couple being engaged became viral after she uploaded an Instagram story sporting the massive rock. Travis and Jenner also use "wifey" and "hubby" when they refer to one another. 
Jenner, for one, is not paying any attention to the rumors, she's to busy traveling with her adorable daughter, Stormi, 22. In an Instagram post, the little bundle of joy was all tucked up and ready to fly. 
Stormi was wearing a copper chrome jacket and a pair of gray sweatpants while smiling for the camera like a behaved traveler. "Cutest travel buddy," Jenner captioned the picture.