Amy Roloff from LPBW Shares Sweet Photo of Her Adorable Grandkids Ember & Jackson and They've Grown up so Fast
The reality star, Amy Roloff, showed off her adorable grandkids on social media, and fans couldn't help gushing over the now grown lot.
Amy Roloff is a proud granny who never hesitates to shower her admiration on her grandkids. In a recent Instagram post, the TV personality gushed over two of her grandchildren while fans couldn't get enough of them.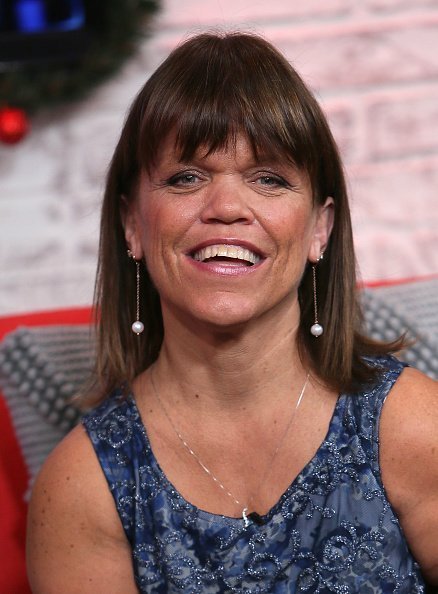 In her caption, Roloff made it known to fans that she was a proud grandma while going on to add her anticipation of Audrey and Jeremy's unborn baby. 
The LPBW star went on to talk about the expectant parents while letting fans know they were prepared for the baby. She wrote:
"I can only imagine what Jeremy and Audrey are feeling. They're ready, but baby boy and the good Lord has His own timing. We can't wait to welcome baby boy into the world. Love my family."
In the comments, fans reacted to the doting grandma's baby watch. While they admired her grandkids, they praised the TV star for her care.
A fan thoughtfully asked if Jeremy and Audrey will give birth to a "little person," to which Amy replied that it was possible but unlikely.
The grandma is also an acclaimed philanthropist
TV Shows Ace reports that Amy Roloff isn't the only family member preparing for the new addition. Expectant dad, Jeremy Roloff has been looking after his pregnant wife as her due date draws nearer.
Also, Matt Roloff's girlfriend, Caryn Chandler, expressed her anticipation after commenting on Audrey's post. She wrote: 
"Auj is glowing …..Good Job taking care of her & Ember Jer ….can't wait to meet the Lil fella!"
With the births of new babies, the Roloff family is expanding. The recent birth of Zach and Tori's second child, Lilah, made Amy Roloff a third-time grandma. 
The number of the "Little People, Big World" star's grandchildren will go higher soon with the impending birth of Jeremy and Audrey's second child.
Besides being a grandma at heart, Amy Roloff is the matriarch of the TLC-produced reality show, "Little People, Big World." She and her ex-husband, Matt Roloff, are little people, including their first son, Zachary. 
Her other children are Jeremy (Zach's twin brother), Jacob, and Amy Roloff. The grandma is also an acclaimed philanthropist. With her "Amy Roloff Charity Foundation," she has been able to help disability groups, kids in need, and at-risk youths.