Khloé Kardashian from KUWTK and Daughter True Thompson Try to Do Cartwheels under Niece Penelope's Guidance
Khloé Kardashian and Kris Jenner were like two big kids as they played around and did cartwheels with cuties True and Penelope during the girls' playdate. 
On Wednesday, Khloé Kardashian shared the most adorable video of her and three other members of the Kardashian-Jenner clan as they enjoyed a fun physical activity most of us have long abandoned. 
In the clip, it was clear who had already practiced the move, but they all still had loads of fun. True would later double-check that everything captured on video in the post found below. 
A picture-perfect playdate
In the first four slides of the post, Khloé uploaded heartwarming pictures of her daughter, True Thompson, who sported a black ensemble for the cousin meetup. 
The third slide showed the two girls sitting at a desk enjoying some snacks and playing with two dolls that sat in front of them. Cousin Penelope Disick wore a green t-shirt and black pants. 
In the last slide, Kourtney Kardashian's seven-year-old daughter led a quick cartwheel lesson by giving an expert display on a white rug that covered the floor.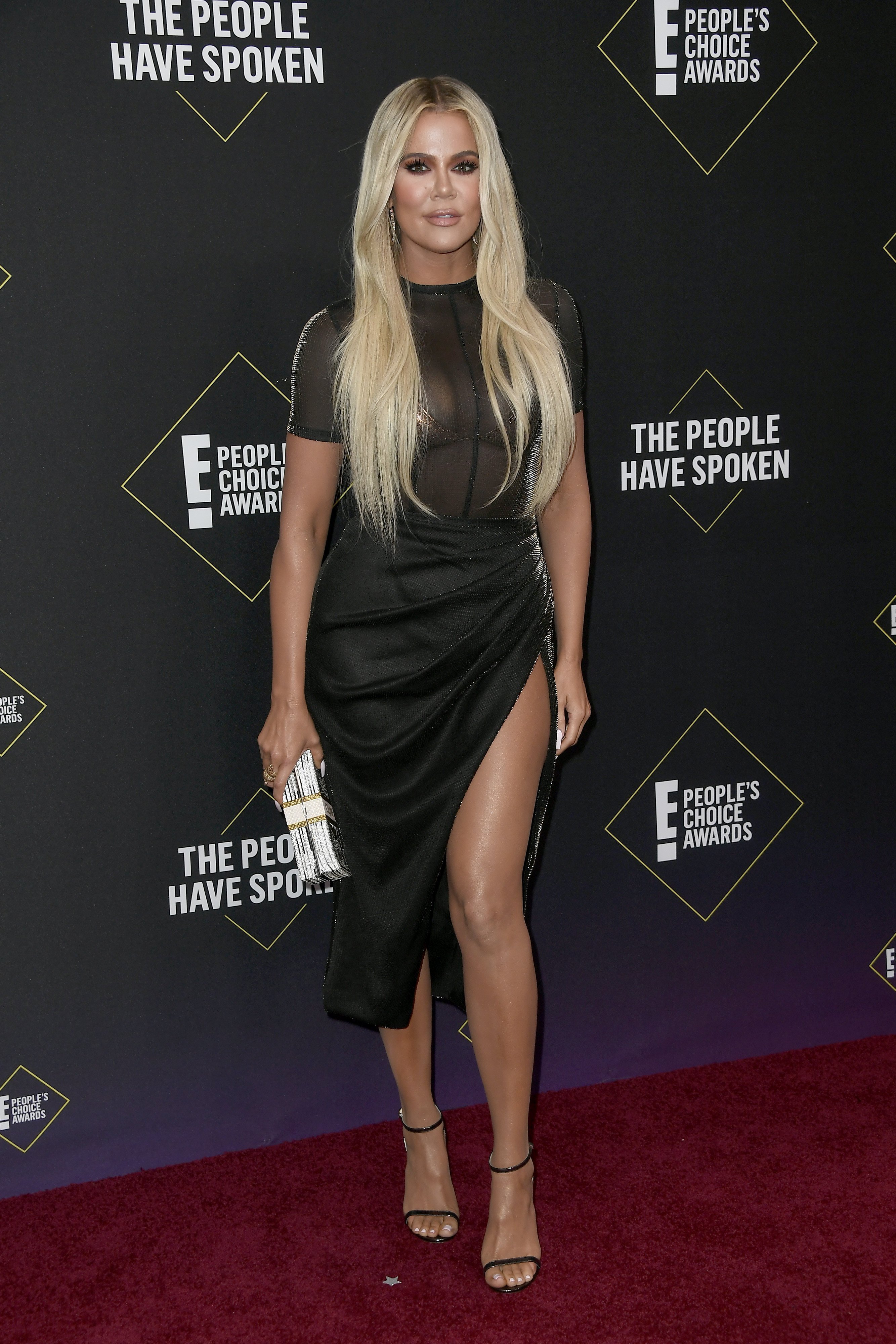 Cartwheels from everyone
Khloé went next, grunting a bit as she did a half-cartwheel on the floor. The reality star looked laid-back in a large pastel pink sweater with a matching hat and black leggings. 
Next up was matriarch Kris Jenner, 64, whose attempt fell just below her daughter's own as she mainly just put her hands on the floor and lifted one leg.
Little True, one, finally gave it a shot after letting everyone else go ahead of her. The doll-like tot seemed to have a plan, but she ran across the floor with barely a hop on the carpet — still nailed it.
True grabs the spotlight
The group wrapped up their session by letting Penelope do a couple more professional cartwheels with grace and poise. Then, True found the camera and picked it up. 
That was the signal for one of the adults to come around and take it away, promptly ending the hilarious clip. In the caption, Khloé gave her niece Penelope credit for being such a patient teacher. 
"[Penelope] says we are all a work in progress," she wrote. Khloé shares daughter True with ex-boyfriend Tristan Thompson, while Penelope's dad is Kourtney's ex Scott Disick. 
A day out with the girls
The mother-of-one likely posted the clip a little late as she was spotted on Saturday with the two girls wearing the same outfits as in the video. The Daily Mail captured shots of the trio out in Los Angeles. 
Khloé held up her daughter while her niece walked next to her. The outlet reports that they stopped by the Calabasas Saddlery near Khloé's San Fernando Valley home. 
True had another companion with her, too. She held onto an Elmo doll for the trip. Meanwhile, Khloé rocked a pair of sunglasses and carried a black leather wallet in hand. 
Cowgirls Khloé and Penelope
Khloé and her niece are pretty close. Back in December, the "Keeping Up With the Kardashians" star shared a sweet photo of her and the young girl matching in classic western outfits. 
The 35-year-old stunned in a light brown cowboy hat that tied underneath her chin. Around her neck, she wore a black and white bandana. 
Little Penelope wore a sleeveless black top and a jeans jacket that featured a red plaid design. She rocked a white bandana around her neck and looked carefree as she smiled for the camera.
"Just two cowgirls loving life!" Khloé wrote in the caption. We're thinking this time it was the adult who showed the child how to do things — cowgirl style.