Remy Ma's Daughter Reminisce Adorably Dances to Dad Papoose's Song 'Nasty Time' in Video
Remy Ma's daughter Reminisce has always shown signs of being a daddy's girl but with the most recent video posted by the rapper, it just proved it. 
Reminisce Mackenzie is growing up so fast, that now, she's able to dance to her dad Papoose's new song "Nasty Time" in a video posted by Remy.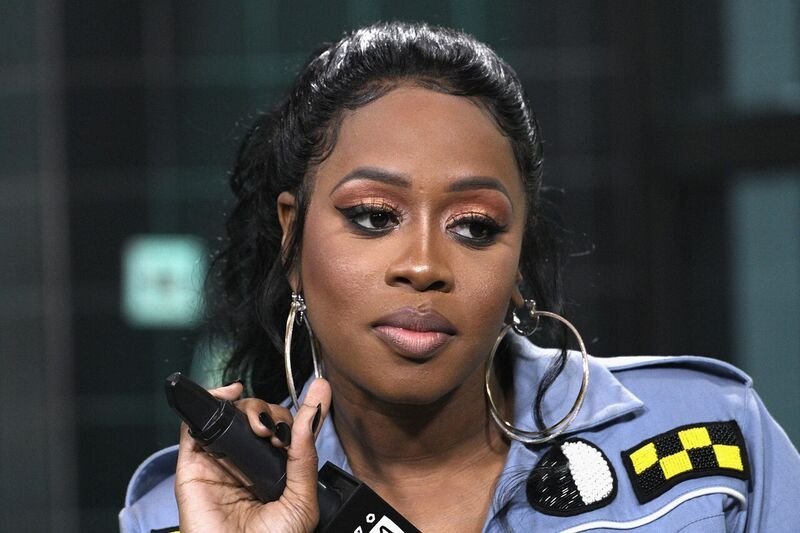 DANCING TO DADDY'S SONG
In the clip, the adorable little girl is dressed in a pink sweater, multi-colored leggings, and yellow sneakers. As the song starts playing, she starts to wiggle her legs to the beat. 
Remy Ma and Papoose welcomed their first child together, Reminisce, on December 14, 2018. 
GROWING UP A DADDY'S GIRL
Previously, Reminisce showed signs of being a daddy's girl when she tried to give her dad a kiss in a video that he wasn't even in. 
While holding up a sign that had both her mom and dad's faces on it, she decided to flip it over to show Papoose's face and gave it a kiss. 
REMY MA'S GROWING FAMILY
Remy Ma and Papoose welcomed their first child together, Reminisce, on December 14, 2018. Aside from Reminisce, Remy and Papoose have children from previous relationships whom they raise as their own. 
Now, just a year after welcoming Reminisce, Remy Ma and Papoose are officially going to be grandparents for the first time. 
THE MACKIE COUPLE'S FIRST GRANDCHILD
Remy's first son, Jace, is expecting a baby girl with his girlfriend and the two celebrated their baby shower recently. 
At 19-years-old, Jace is getting ready to go to college and to be a dad. The couple celebrated a Looney Toons-themed baby shower, and while Remy and Papoose weren't in any of the footages, she made sure to show her support. 
"You'll always be my baby, though. #CollegeBound #Classof2018 This is who I do it for."
ONE HAPPY FAMILY
Jace is Remy's son from a previous relationship. Meanwhile, Papoose also has three children from previous relationships. 
While Remy and Papoose have been together for a while, they've struggled to conceive for years. The rapper was open about her infertility struggles and miscarriage before welcoming Mackenzie into their lives, whom they call "The Golden Child."