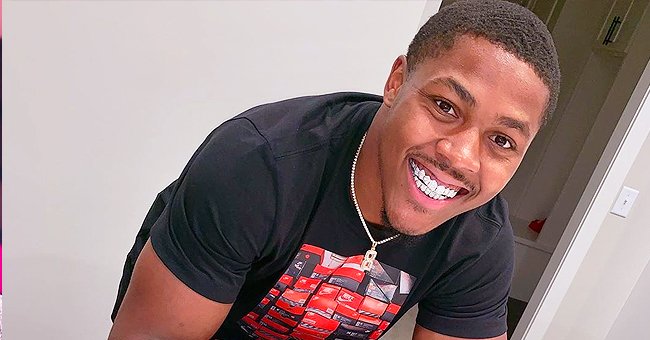 Instagram/iam_joshjacobs
Josh Jacobs from Oakland Raiders Reveals in Tweet That He Bought Dad a House after Once Being Homeless as a Child
Josh Jacobs began the new year with a huge surprise for his father. The Sportster purchased a house for his dad, and his dad's reaction was epic.
Being an NFL player confers a lot of responsibilities on the individual; first, a credible football player must display shrewd dedication and passion for the sports. This enhances his performance on the pitch.
Another interesting fact about the NFL is the payment that comes with delivery, which in turn offers some comfort to players.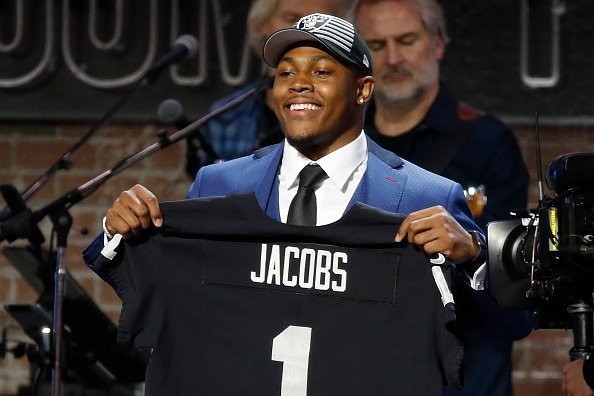 Josh Jacobs poses with a jersey after being selected by the Oakland Raiders with pick 24 on day 1 of the 2019 NFL Draft on April 25, 2019 | Photo: Getty Images
Recently, Jacob Josh of "Oakland Raiders" rewrote his story. The sports star who was once homeless was able to afford a property, not for himself, but his dad.
The Raiders star took to his Twitter handle to share the good news with his fans. He wrote:
"Blessed, just bought my pops a house."
Both father and son had it rough in time past, and now it must be a dream come true for the family to have a notable sports player and a house.
Jacobs's dad's reaction was priceless, and he wasn't shy to let his emotions show; after all, it was his son who was melting his heart with a kind gesture.
According to sources from the media, Josh revealed what his growing up years were like and how it influenced him.
He said that for him, life wasn't a bed of roses and that his home wasn't a building but a car. The NFL player expressed that the memories are forever with him. In his words:
"Sleeping in the car, I always looked back on it. It's always going to be something that molded me into who I am. It might have been rough, but I mean, it's my life."
The Oklahoma native was born in 1998 and is a skilled player with a variety of wins and titles to his name. As a teenager, he always had an interest in football.
During his High School years in McLain Highschool Tulsa, Oklahoma, he was a notable and an excellent player.
He was also involved in college football at the University of Alabama, where he bagged some wins for the team, even with a wounded ankle.
His selection was in 2018, in the Khalil Mack Trade, after which he signed his four-year rookie contract with the "Oakland Raiders." He has since come a long way with enough money to provide for and spoil his parents.
Please fill in your e-mail so we can share with you our top stories!