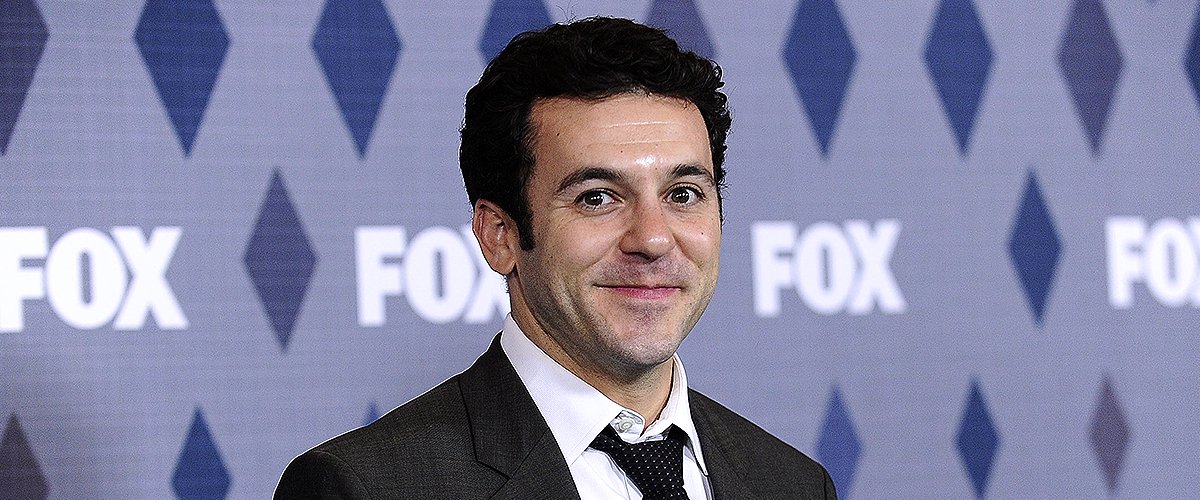 Getty Images
Meet Jennifer Lynn Stone, 'Wonder Years' Star Kevin Arnold's Stunning Wife
Actor Fred Savage, best known as Kevin Arnold in the TV show "The Wonder Years," has been a married man since 2004. He even has three beautiful children!
Born in July 1976, Fred has been working in the entertainment industry since he was only a child. His debut in front of the cameras took place when he was nine years old in the TV series "Morningstar/Eveningstar."
Fred proposed with a 5-carat cushion-cut sapphire.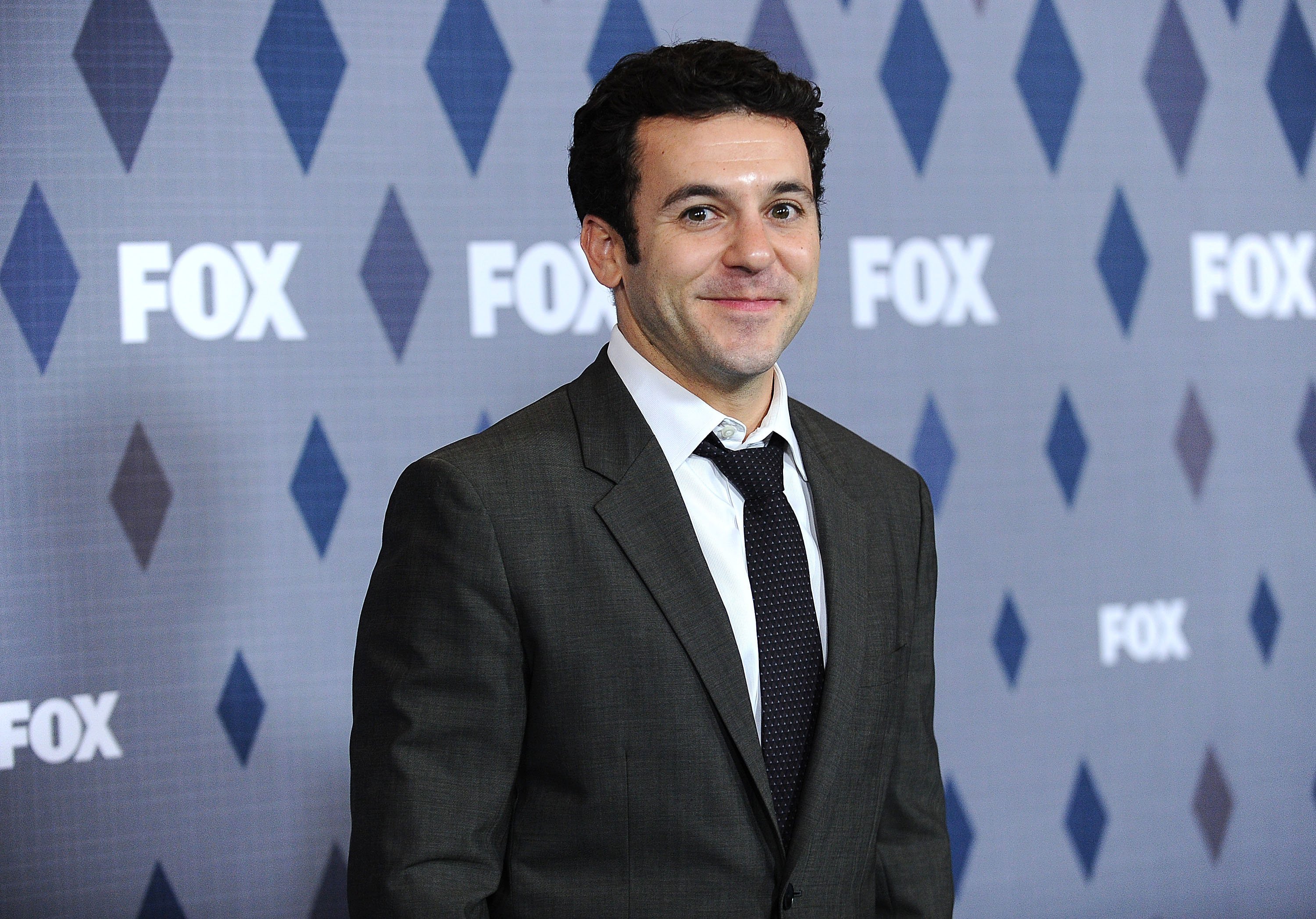 Fred Savage on January 15, 2016 in Pasadena, California | Source: Getty Images
FRED SAVAGE'S CAREER
Only one year later, he was cast as Louis in the highly-acclaimed "The Boy Who Could Fly." Thanks to his outstanding performance, he received the Young Artist Award for Best Supporting Young Actor.
In 1987, Fred Savage worked on "The Princess Bride," another project that earned him a Young Artist Award. From that point on, his career kept getting better as he would appear in several TV shows and films.
His breakthrough role, however, was that of Kevin Arnold on "The Wonder Years." The comedy-drama series ran from March 1988 until May 1993, totaling six seasons and over 100 episodes.
"The Wonder Years" followed the life of Kevin, a teenager growing up in a suburban middle-class family. His parents were Jack, portrayed by Dan Lauria, and Norman, played by Alley Mills.
FRED'S AWARDS AND LIFE POST "THE WONDER YEARS"
During Fred's time reprising Kevin Arnold, he received a Golden Globe nomination for Best Actor in a Television Series and a Primetime Emmy Award for Outstanding Lead Actor in a Comedy Series.
Since Fred Savage received the Emmy nomination when he was only 12 years old, he became the youngest actor to be nominated in that category.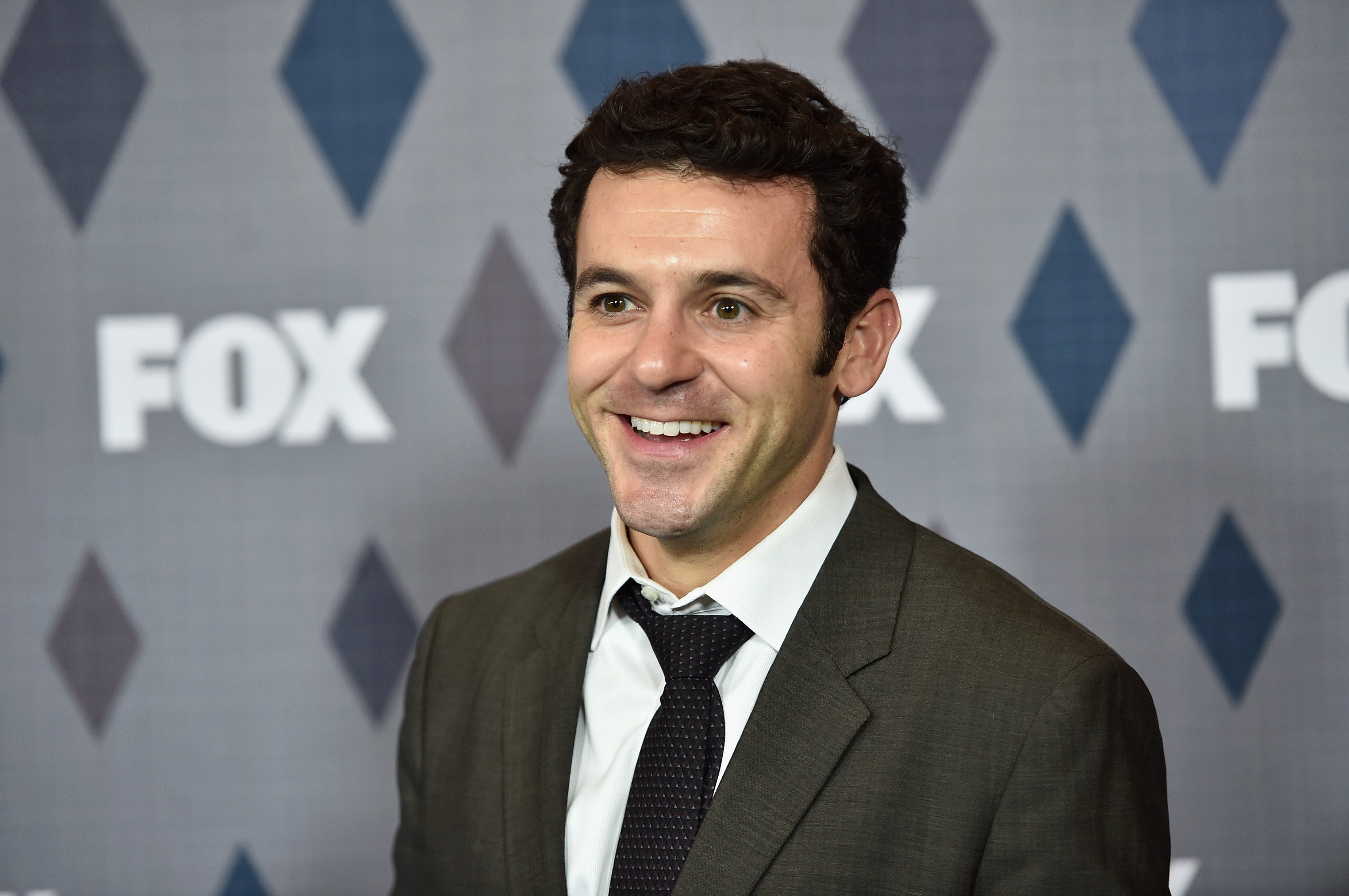 Fred Savage on January 15, 2016 in Pasadena, California | Source: Getty Images
When "The Wonder Years" came to its end in 1993, Fred kept himself busy in the entertainment industry, acting in movies such as "No One Would Tell" and "The Last Run" and shows like "Working," "Crumbs," and "The Grinder."
Nowadays, he is 43 years old, and, starting in June 2019, he has been hosting the TV parody series "What Just Happened??! With Fred Savage."
FRED SAVAGE AND JENNIFER LYNN STONE'S RELATIONSHIP
As per his romantic life, the actor has been in a relationship with Jennifer Lynn Stone for years. As People reported, they have known each other since they were children as they were neighbors growing up.
Unfortunately, their lives took separate paths in 1988 when he had to move from Chicago to Los Angeles to work on "The Wonder Years." A decade later, they reconnected at his 22nd birthday party.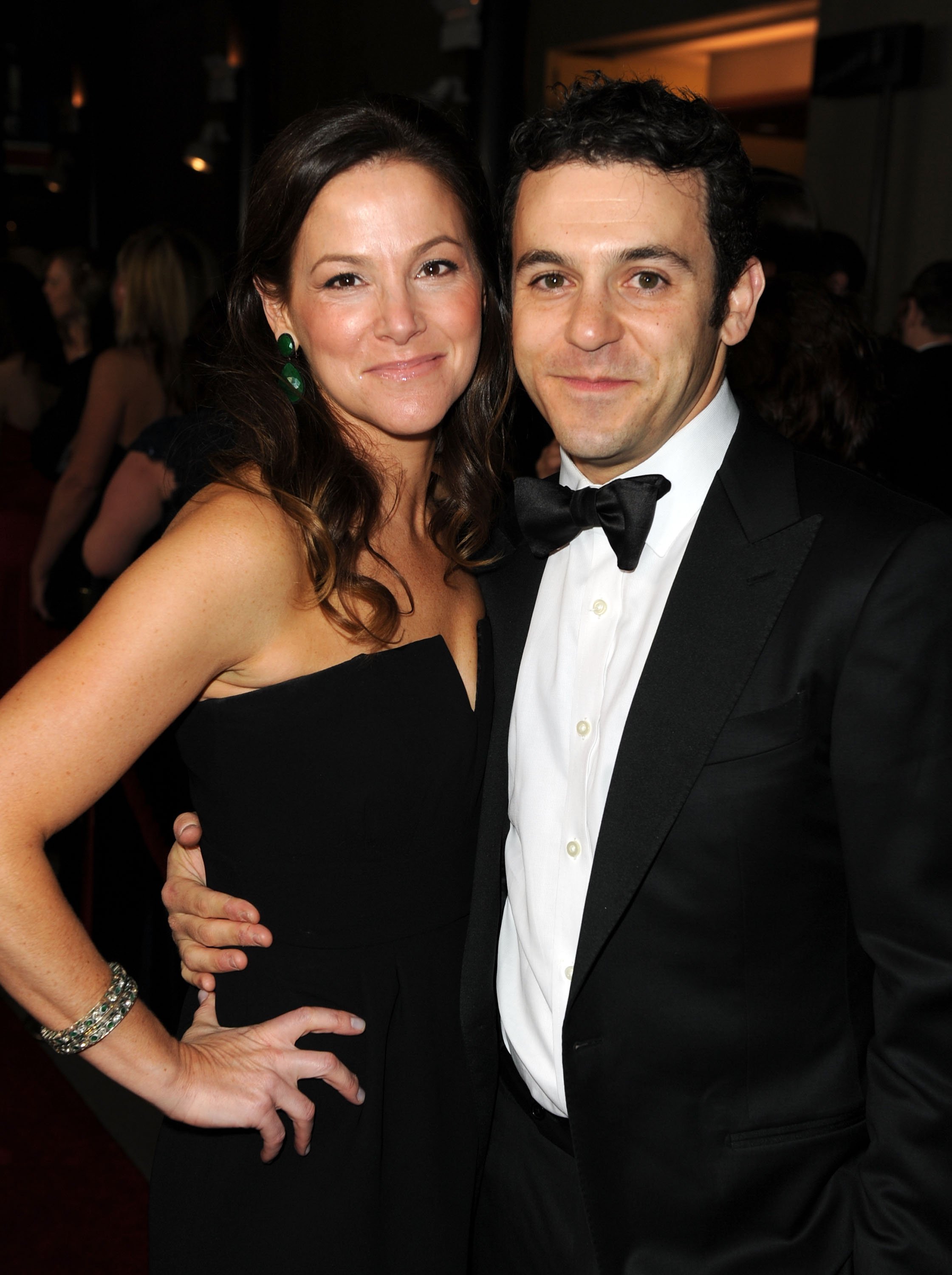 Fred Savage and wife Jennifer Lynn Stone on January 28, 2012 in Hollywood, California | Source: Getty Images
The pair started dating a shortly after that, and, during a trip to Italy that took place in September 2003, Fred proposed with a 5-carat cushion-cut sapphire, according to InStyle.
Engraved in the ring, which was made by Neil Lane in Los Angeles, there was a phrase from Jennifer's favorite childhood movie "The Sound of Music" that reads: "I must have done something good."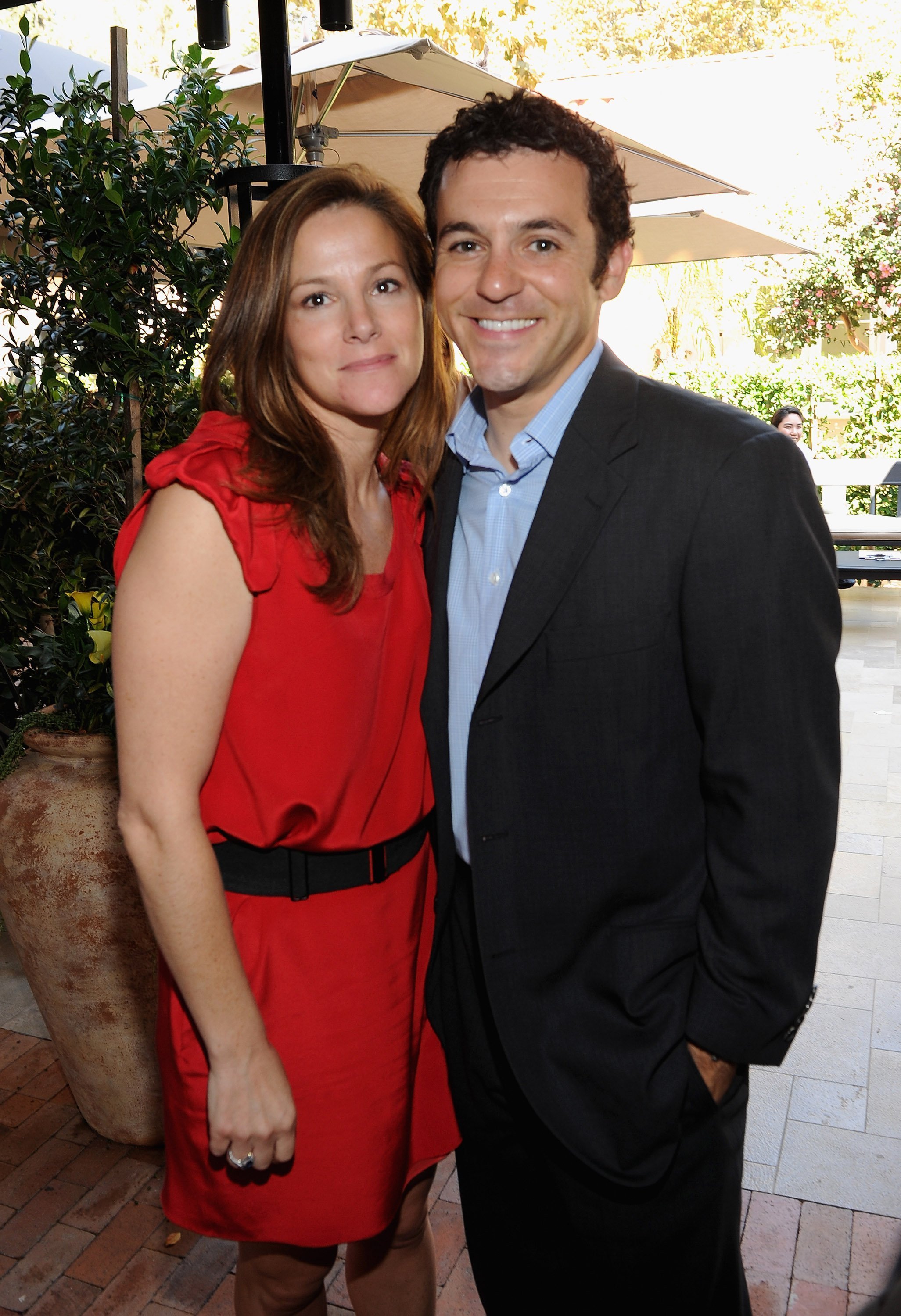 Fred Savage and Jennifer Lynn Stone on October 16, 2011 in Belair, California | Source: Getty Images
Jennifer, a commercial real estate agent, became Fred Savage's wife in 2004, though. The ceremony took place at L'Orangerie Restaurant in Los Angeles, and they have been together ever since!
Throughout their relationship, they have had three children: Sons Oliver and Auggie, born in August 2006 and November 2012, respectively, and daughter Lily, born in May 2008.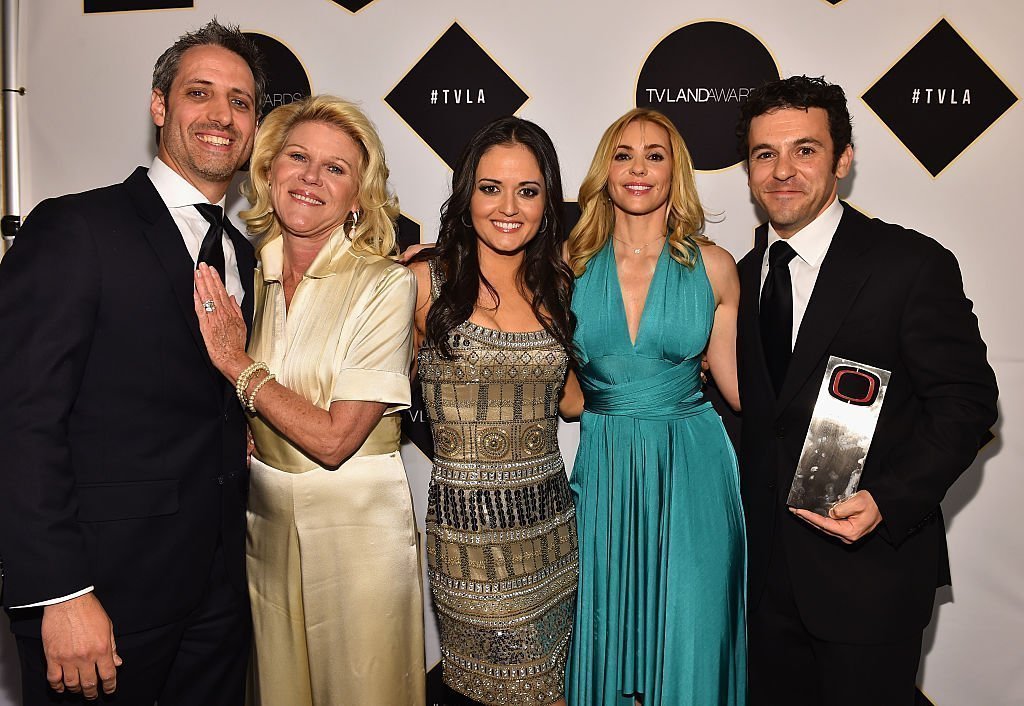 The cast of "The Wonder Years," including Fred Savage, in 2015 l Source: Getty Images
DANICA MCKELLAR, JOSH SAVIANO, AND FRED SAVAGE TOGETHER AGAIN
Fred is not the only former member of "The Wonder Years" who look very different nowadays and have children of his own. Danica McKellar, for example, is a mathematician and author and is currently raising a boy.
Josh Saviano, on the other hand, is also married and is the proud father of one daughter.
Danica, Josh, and Fred Savage made headlines in late-December when child actress uploaded a photo showing the trio together. According to the caption, they got together for lunch, and they had a lot of fun!
Please fill in your e-mail so we can share with you our top stories!