Toya Wright Goes Twinning with Daughter Reign in Matching Gray Sweatsuits in Recent Snaps
Toya Wright delights in twinning with her daughter, Reign while modeling sweatsuits for her clothing line. The one-year-old's big smile clearly says she's up for the task. 
Toya Wright twinned with her daughter, Reign Rushing as they modeled sweatsuits for her clothing line.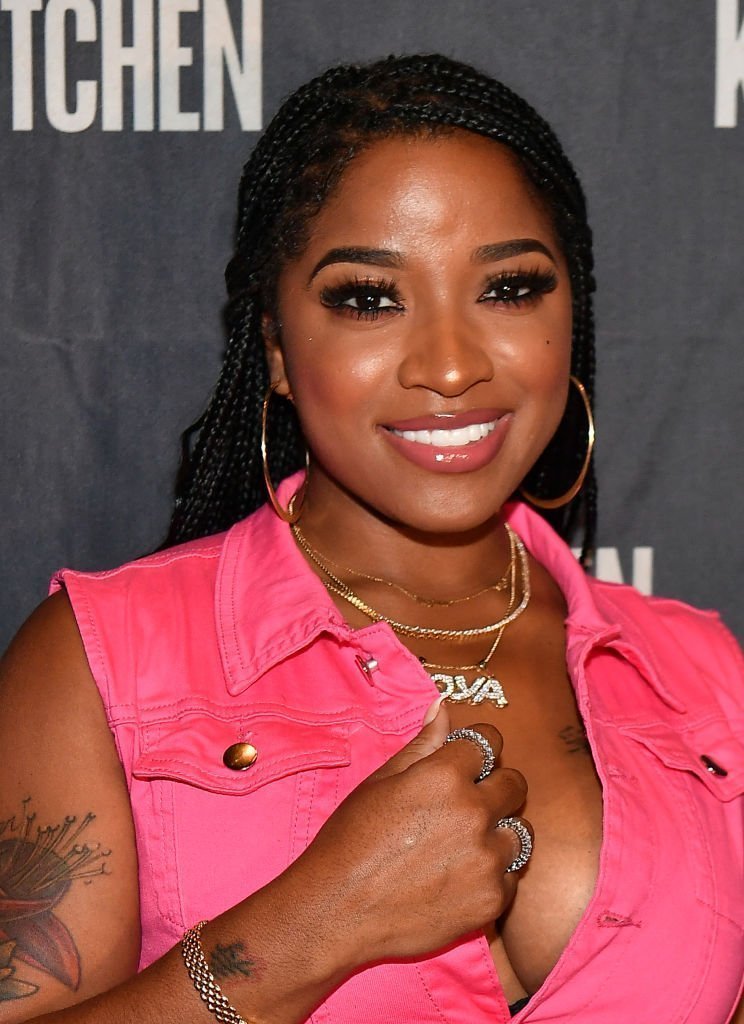 SWEATSUIT DAY
Toya is the owner of the apparel brand, VCC which stands for Vintage Comma Collection. It is the brand's logo that appears on the grey sweatsuits she and her daughter fashioned in a series of posts. Toya, who now goes by Toya Johnson on Instagram appeared to be fixing her daughter's top when a photo was snapped of the two of them which she captioned, "That smile is contagious."
Reign made headlines in October when her mother posted a clip of her stuck inside the toilet bowl.
Reign seemed to be enjoying the day's activity as she channeled her mother's inner fashionista dressing like her from head to foot. The neon green shades of their Nikes matched the VCC logo that appeared on their sweatsuits.
Mother and daughter appeared to be walking along their neighborhood when their snaps were taken.  At one point Reign was joined by a young boy wearing the same outfit.
Fans agreed the photoshoot was adorable and were reminded of how much Reign resembled her father, Robert Rushing. "She is her daddy's mini-me," one commenter wrote.
A TOILET MISHAP
Reign made headlines in October when her mother posted a clip of her stuck inside the toilet bowl. Toya revealed she was being toilet-trained and admitted it had gone wrong.
Fans were quick to question how the one-year-old managed to get herself into the bowl without any help. It didn't help that Reign blamed her father for the fiasco in the clip.
Toya responded to the questions by clapping back. She told them off saying no one in their house would deliberately put her daughter inside the toilet.
FIERCE MOM FIGHTING BACK
In February, Toya also fought back when critics shamed Reign. She told them she was "sick of it."
"Social media goes too far," she said after trolls said negative things about Reign. "I will not tolerate any disrespect when it comes to them. Bet the land on that!" she vehemently wrote, also referring to her older daughter, Reginae Carter, her offspring with Lil Wayne.
Reginae was also protective of her baby sister when she called out haters and defended Reign's innocence. She warned them against speaking about her sister who's a mere infant and can hardly speak for herself.