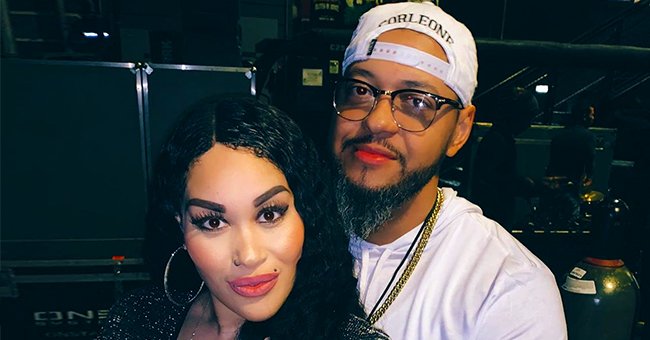 Instagram/keke_wyatt
Keke Wyatt Gives Birth to Her 10th Child, Son Ke'Riah Darring

Keke Wyatt is officially a mother-of-ten as she welcomes newborn son Ke'Riah Darring with her husband Zackariah to kick in the new year.
The 37-year-old R&B singer and her husband Zackariah Darring just welcomed their first child together, and they couldn't be happier.
She took to Instagram to announce the good news, revealing that he arrived on January 6, 2020, and blessed their lives.
"My husband Zackariah and I are blessed to welcome our beautiful and healthy 7lb 11ounce son, Ke'Riah Darring. He came to our family on 1/6/2020. #GodIsGood"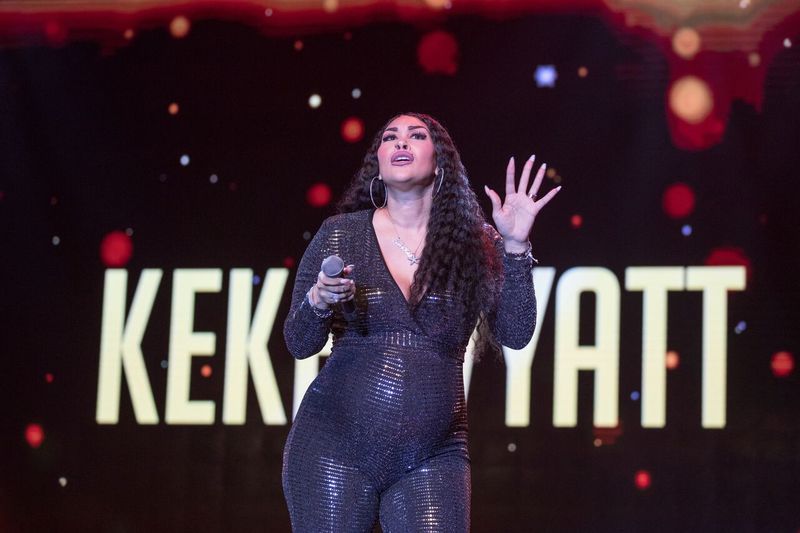 Keke Wyatt performing at a concert | Source: Getty Images/GlobalImagesUkraine
THE ARRIVAL OF KEKE'S 10TH CHILD
With Ke'Riah being their firstborn son, Keke and Zackariah named him after both of them, combining the latter parts of each of their names. It put a cute twist into their son's unique yet meaningful name which will remind him of his parents forever.
Wyatt revealed that she was pregnant with her 10th child back in October, posting a series of photos of her cradling her baby bump.
LAUNCHING HER VERY OWN YOUTUBE SERIES
Since then, she's also shared that she will be starring in her very own YouTube series soon, entitled "The Keke Show." Through the new series, she hopes to let her fans in on her everyday life, juggling being a mom to 10 children, on being a good wife, and of course, being an artist.
She married Darring last year, following her divorce from Michael Ford which was finalized in 2017. She was also once married to Rahmat Morton.
ANTICIPATING KE'RIAH'S ARRIVAL
In November, the Darring family hosted a baby shower in anticipation of their son's arrival. The theme was "Winter Wonderland," which had full-on styling and coordination from professionals.
It was hosted at Atlanta's Nouveau Bar & Grill and was attended by all of their closest family and friends. The guest list included the likes of Tameka "Tiny" Harris, who made sure to attend the event in celebration of a close friend's coming child.
Now that they are finally with Ke'Riah, Keke's world is complete and she's off to make more memories with her family of 12.
Congratulations to the Darring family!
Please fill in your e-mail so we can share with you our top stories!