Oprah Winfrey Quits as Executive Producer for Russell Simmons Accuser Doc but Says She Believes & Supports the Women
Oprah Winfrey steps back from controversial documentary for Apple TV+.
Media mogul Oprah Winfrey has withdrawn as the producer of the documentary she was creating for Apple TV+ about the sexual misconduct accusations against Russell Simmons.
The documentary was to premiere at the Sundance Film Festival in late January and to air on Apple TV+ afterward.
Time's Up Foundation president and CEO Tina Tchen has come on in support of Oprah's decision to withdraw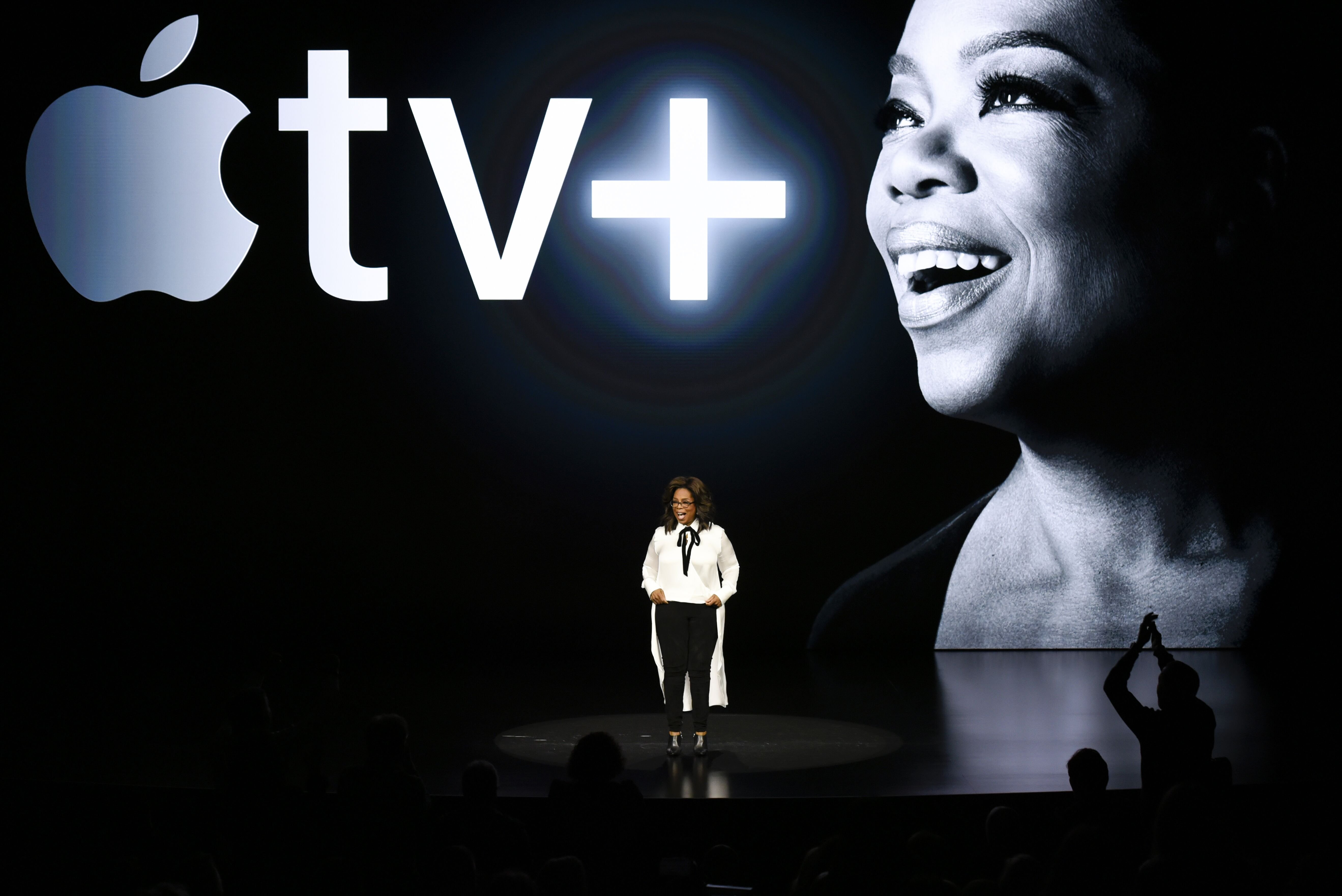 OPRAH WINFREY ISSUES SURPRISE STATEMENT
Just weeks away from the documentary's premiere at the prestigious film festival, Oprah has withdrawn from her collaboration, claiming "the filmmakers and I are not aligned in that creative vision."
Oprah claims that while Kirby Dick and Amy Ziering consider the film finished and ready to air, she believes that there is "more work to be done" on the documentary. She said:
"I have great respect for their mission but given the filmmakers' desire to premiere the film at the Sundance Film Festival before I believe it is complete, I feel it's best to step aside." 
First and foremost, I want it to be known that I unequivocally believe and support the women. Their stories deserve to be told and heard. https://t.co/rg6BLMu8Pu #OprahWinfery #Oprah #RussellSimmons #METOO #Documentary

— The Guardian Nigeria (@GuardianNigeria) January 11, 2020
OPRAH WINFREY BELIEVES THE VICTIMS
Oprah carefully explains that her withdrawal in no way reflects on the veracity of the victim - former music executive Drew Dixon - and that she believes and supports her. Oprah further states that she will be supporting the victims through the Time's Up organization.
#OprahWinfrey pulls out of #RussellSimons https://t.co/9I930h6WCh #Oprah

— ET Canada (@ETCanada) January 11, 2020
PRODUCTION TEAM: "WE ARE READY FOR SUNDANCE"
Jenny Raskin, Geralyn Dreyfous and Dan Cogan of production company Impact Partners released their own statement, calling the Russell Simmons documentary one of the most powerful they have funded and revealing that it will be released at Sundance as planned.
TIME'S UP SUPPORTS OPRAH WINFREY'S DECISION
Time's Up Foundation president and CEO Tina Tchen has come on in support of Oprah's decision to withdraw and stated:
"We support Oprah Winfrey in maintaining that the victims' stories deserve to be heard on their own terms. Too often, black women are silenced, disbelieved, or even vilified when they speak out."
Oprah has been a fierce defender of the rights of sexual abuse victims throughout her career and was supportive of the "Leaving Neverland" documentary, which has been challenged for inaccuracies.
RUSSELL SIMMONS DENIES ACCUSATIONS
Shortly after Oprah Winfrey announced her participation in the documentary project which would give voice to Russell Simmons' accuser, he posted an open letter to the media mogul on his Instagram account. He wrote:
"I have never been violent or forced myself on anyone. Still I am here to help support a necessary shift in power and consciousness. Let us get to work on uplifting humanity and put this moment and old narrative behind."
Simmons went on to admit that he had been unfaithful to his wife Kimora Simmons but stated that he has never raped anyone.
Simmons asked Winfrey to investigate the accusations thoroughly before proceeding in a course of action that might irreparably damage his family.