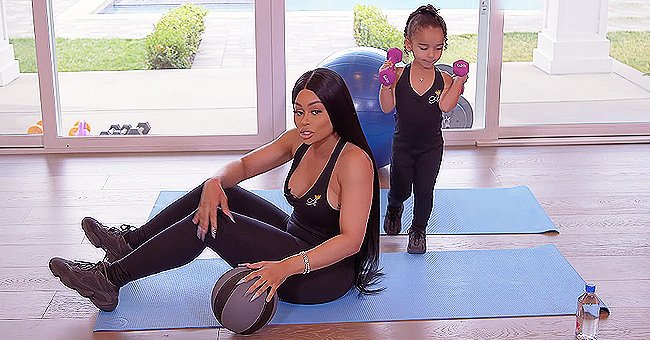 YouTube/Life & Style Weekly
Blac Chyna Gets Help from Daughter Dream in New Workout Video Amid Rob Kardashian Custody Battle

Rob Kardashian's daughter Dream stars alongside her mom in Blac Chyna's latest workout video.
Rob Kardashian's baby mama, Blac Chyna has just shared a brand new workout video which she presents on Youtube with the help of daughter Dream Kardashian.
The video's release coincides with Rob Kardashian suing for primary custody of their daughter, claiming Chyna is an unfit mother.
According to Rob, Blac Chyna hosts constant parties that her daughter witnesses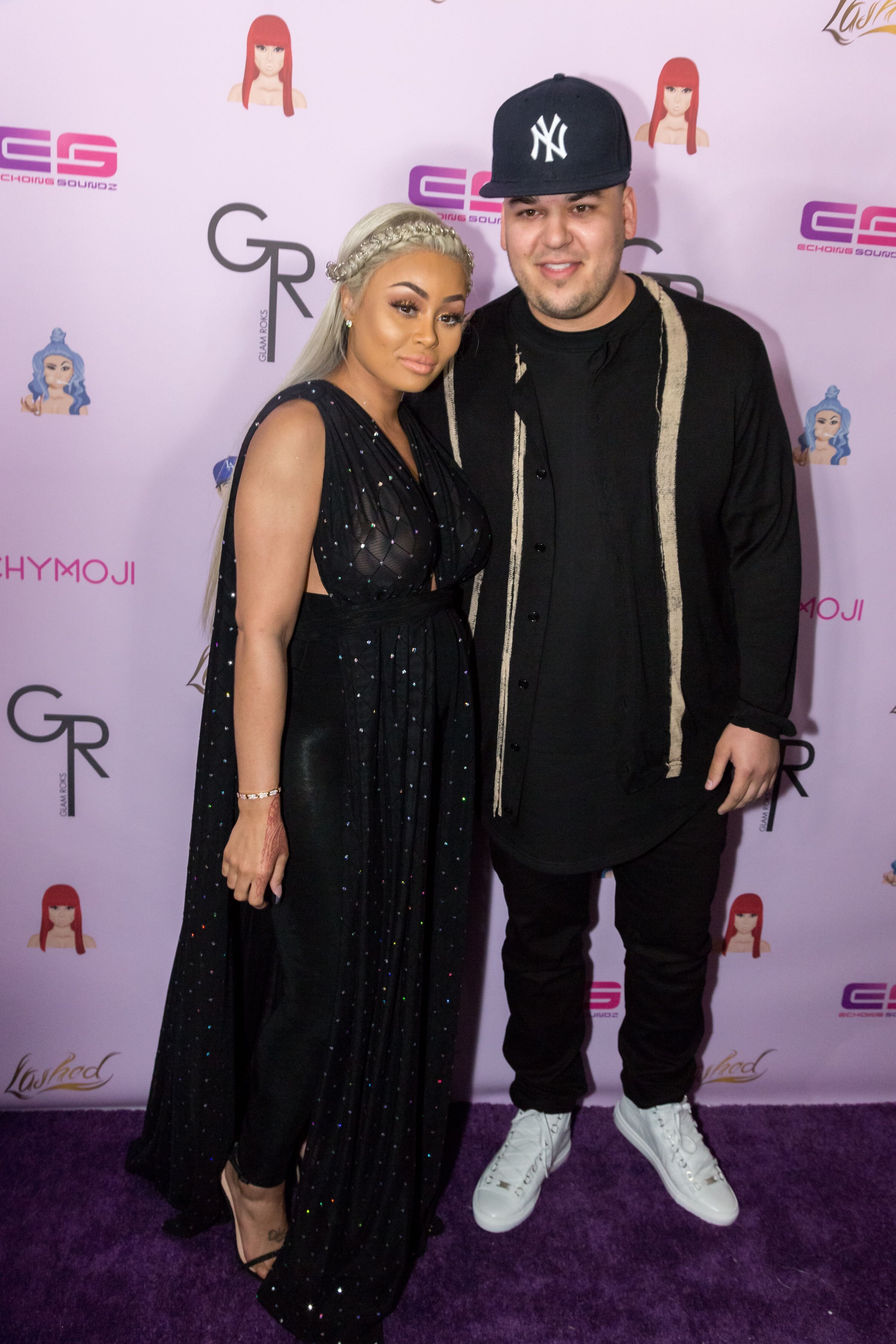 Blac Chyna and Rob Kardashian a the unveiling of her 'Chymoji' Emoji in May 2016/ Source: Getty Images
DREAM KARDASHIAN WORKS OUT
The video begins with Blac Chyna asking her 3-year-old if she wants to work out, and the toddler responds by fetching a pair of shocking pink dumbbells and flexing her arms, with a serious expression on her cute face.
The camera then focuses on Blac Chyna as she explains how to get and maintain a "bootie." In the background, Dream can be seen happily playing with her toys and drawing on a large sketchpad.
But, if Khloé and Rob are to be believed, Dream's tranquil demeanor is deceptive. According to Rob and Khloé, who made a statement for the court, Dream has become increasingly aggressive.
ROB KARDASHIAN: "BLAC CHYNA IS OUT OF CONTROL"
Rob stated to the court that he wants primary custody out of concern for his daughter's well being, and claims that his ex is "out of control" and spends over $600 a day on alcohol for her constant parties.
ROB KARDASHIAN ACCUSES BLAC CHYNA OF COCAINE HABIT
According to Rob, Blac Chyna hosts constant parties that her daughter witnesses, and as a result Dream uses offensive language and has become violent with other children.
Rob also accuses Blac Chyna of taking drugs as well as drinking alcohol at the alleged wild parties.
His claim comes just weeks after Blac Chyna publicly praised Rob and rapper Tyga - with whom she shares son King, 7 - for their co-parenting skills.
ROB KARDASHIAN AND BLAC CHYNA - CO-PARENTING DREAM
Rob Kardashian started dating model Blac Chyna in April 2016 and announced their engagement three months later.
In November 10, 2016, their daughter Dream was born, but just a month later the couple separated. A bitter custody battle over their daughter ensued, and it looked as if they would never be on good terms again.
But for the sake of their daughter Dream, Rob and Blac Chyna had become amicable co-parents, up until the reality star sued for primary custody of their daughter.
Please fill in your e-mail so we can share with you our top stories!