Monica Gushes over Her Son Romelo in Birthday Tribute as He Turns 12
Singing Sensation Monica Denise shared amazing pictures of her son Romelo as he turns 12, and she accompanied the post with the most heartwarming caption.
Watching a child grow is a beautiful and exhilarating experience. Seeing them progress in life and attain new ages is very magical.
Singer Monica Denise could not keep the joy to herself as she got to spend the day with her son Romelo who turned 12. The singer gave fans a peek into how the day went with some interesting Instagram posts.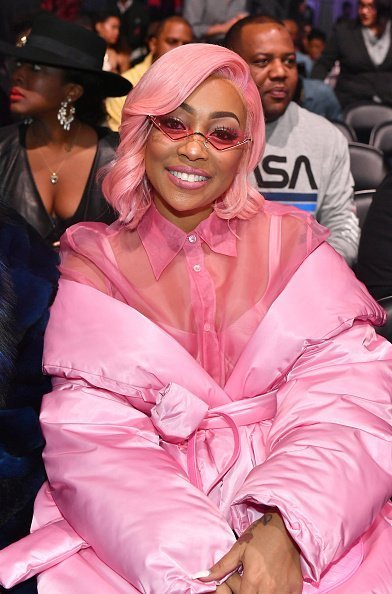 ROMELO IS 12
Over the weekend, the second child of "The Boy is Mine" crooner Romelo turned 12, and his mother took to Instagram to share pictures and videos of how the day went for the pre-teen. With various posts, Monica gushed over her son with tear-jerking captions. On one of the posts, the mother of three wrote,
"The light that shines within you, let no one dim it!!!!! I LOVE YOU !!!! Happy 12th Birthday @romelohill ?"
The series of pictures showed Romelo wearing a hue colored Milano hoodie with his back against a wall. The next image was of the Birthday boy and his elder brother, who wore the dark version of Romelo's outfit. The last picture showed Romelo squatting and looking smug at the camera.
GIFTS, GIFTS AND MORE GIFTS
The pre-teen received lots of gifts from his godmother and family friends. One of the most outstanding gifts was a four-wheeler Suzuki cycle, which got Romelo excited.
Monica got divorced from NBA Basketball player Shanon Brown in 2010 and has been raising her children with the help of those around her
Romelo also got other amazing gifts, especially one on his wish list. Although the gift is not known, Monica thanked his godmother Shante Broadus for surprising him with something off his wish list.
MONICA IS THANKFUL FOR ROMELO
Monica expressed how happy she was at Romelo's growth. She revealed that the most significant attribute she loved in her son was his protectiveness. The "So Gone" singer wrote,
"One of my son's greatest attributes, in my opinion, is his protectiveness !!! Always looking out & ready for whatever."
She thanked him for being a wonderful son and for always looking out for everyone in the family. She further expressed how much she loved him and her willingness to cheer him on for as long as life allowed.
MONICA'S FAMILY LIFE
The single mother of three gorgeous children 5-year-old Laiyah Shannon Brown, 12-year-old Romelo Montez Hill and 14-year-old Rodney Ramone Hill III is currently single and ready to mingle.
Monica got divorced from NBA Basketball player Shanon Brown in 2010 and has been raising her children with the help of those around her.
The superstar has revealed that the next person she goes into a relationship with has to be a God-fearing and honest person who can meet her high requirements.
For now, though, Monica is happy to be celebrating the birthday of her child with lots of friends and family around.