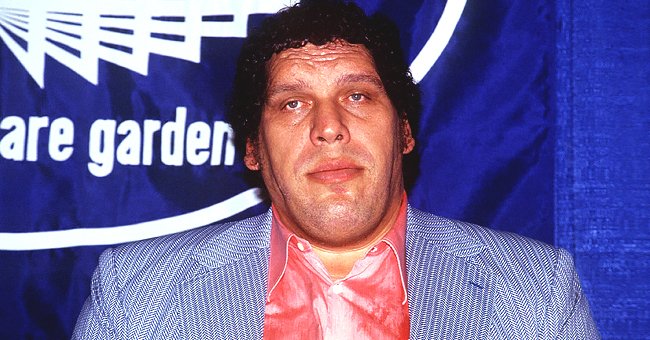 Getty images
André the Giant Stories That Remind Us Why He Was a Legend
While many profiles picture his life as tragic, he was a man that knew how to make the most out of his rare condition and lived to the fullest in the time he was given.
Born Andre Rene Roussimoff in 1946, French professional wrestler and actor have known as André the Giant, who passed away in 1993 at the age of 46, became the stuff of legend after rising to international fame in the WWF in the '70s.
While he was forced to portray a rude and ogre-like persona to make a living as a wrestler, those who came to know him to assure that he was a goodhearted and friendly man, more similar to his character Fezzik, from "The Princess Bride."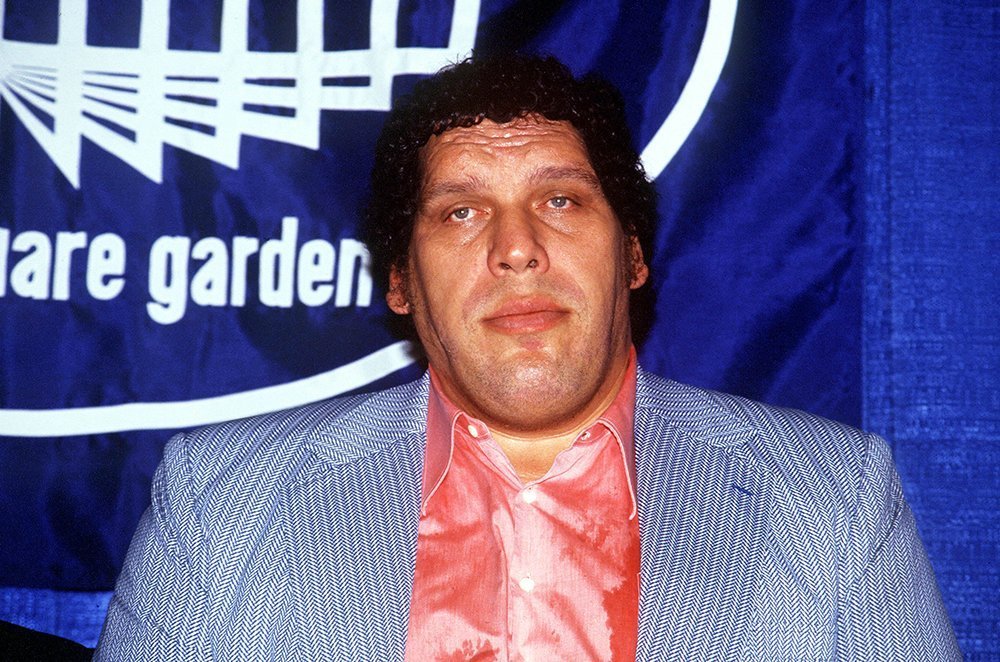 Andre the Giant. I Image: Getty Images.
As unique as he was, his past through this world didn't go unnoticed, and there are many stories about him that are always heartwarming to remember as a way to feel closer to the late star.
SAMUEL BECKETT USED TO DROVE HIM TO SCHOOL
When Andre was growing up in rural France in the '50s, Irish writer and Nobel Prize Winner Samuel Becket took residence very close to the childhood home of the future wrestling star.
While the story has been altered to make it look like Beckett had a special relationship with Andre, the writer apparently gave rides to school to all the children he could fit into his flatbed truck, since there was no school bus around.
HIS OWN PARENTS DIDN'T RECOGNIZE HIM
Growing up with acromegaly, a form of gigantism that causes excessive and continual growth, Andre had a hard time adapting to ordinary life at school, and being too big for doing most of the things he liked, he dropped out and left his home.
Not long later, Andre had found his call as a wrestler in Paris, going by the name of Jean Ferre. In the few years he spent away from his hometown, he allegedly grew so much that his parents didn't recognize him when he went visit at age 19.
A PRANKSTER
Even if as it progressed his condition caused him discomfort, Andre actually enjoyed a nearly superhuman physical strength that granted him his share of fun times, and he liked to pull pranks on his drinking buddies when they went out.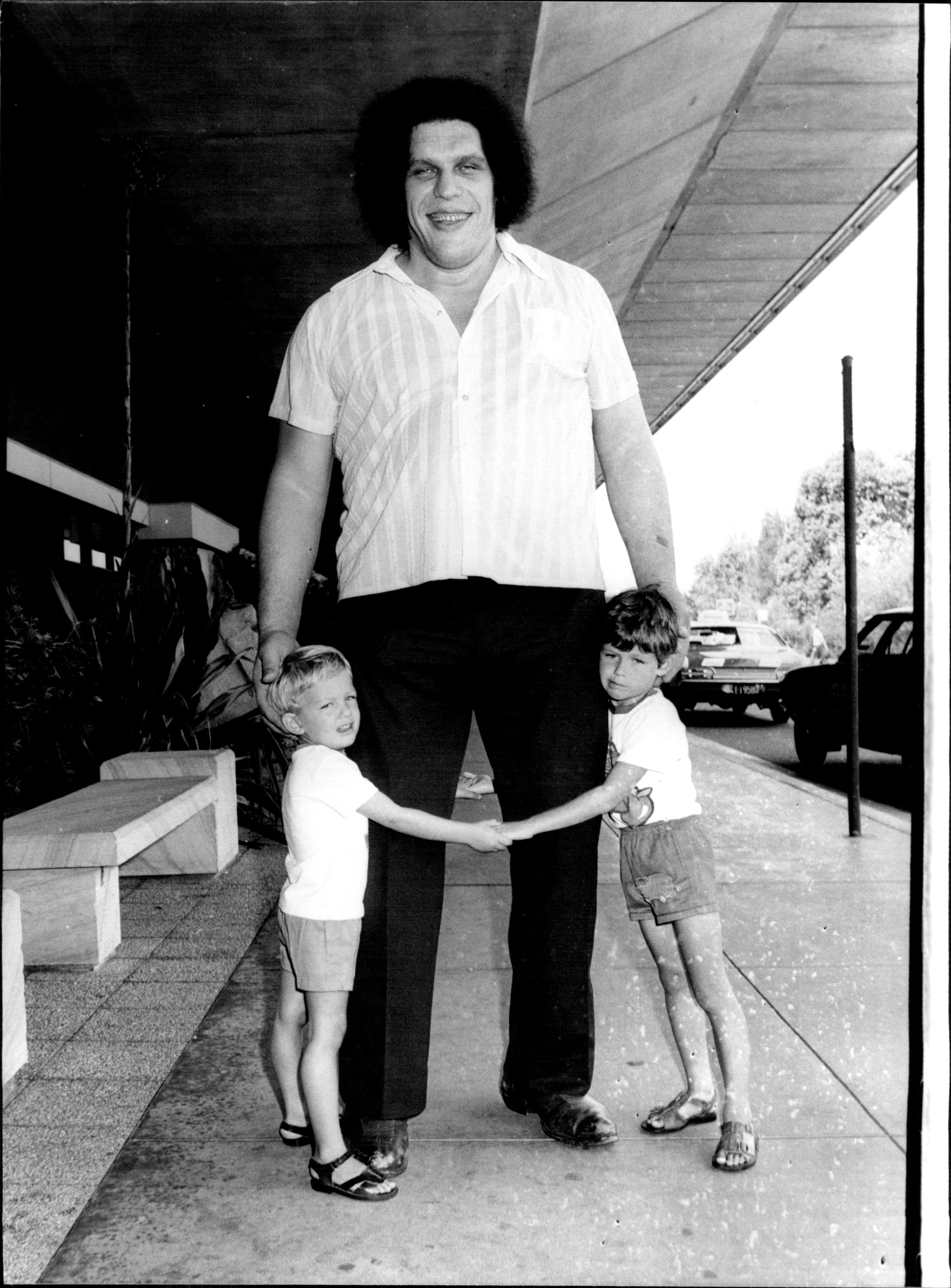 Andre the Giant. I Image: Getty Images.
He was reportedly fond of moving his friends' cars around by his own means, sliding them to tight spaces or turning them around. In fact, this was the closest thing to working out that the gifted athlete practiced.
CHALLENGES
Andre's size started to represent a problem sometimes for him at an early time, and this was especially true when he spent a season in the Japanese wrestling circle as "Monster Roussimoff."
But it was the size of his hands which gave him the harder time to do the most ordinary things, like dialing on a disc phone –he had to use a pencil for this- or playing the piano.
TV SHOPPING
Andre was certainly thankful to live that he could make a comfortable living out of his unique physique, but being instantly recognized in the streets and having strangers approach him eventually became a nuisance for him.
As a consequence, he became very fond of buying things from TV without leaving his North Carolina secluded country home, where he would watch the QVC channel constantly, sometimes picking the most random items.
GUARD DOGS WERE TERRIFIED OF HIM
According to Andre himself, his towering presence was so intimidating that even the fiercest guard dogs were afraid of him, which was rather funny for him.
As he once told a reporter, this reaction was common among dogs that didn't know him, but he was baffled when it happened to a pair of trained dogs in different occasions, once a German shepherd and another time a Doberman.
HE REALLY COULD EAT
All of Andre's close friends seem to have anecdotes involving the famous wrestler, and apart from his impressive tolerance to alcohol, one thing that has surfaced is his ability to eat absurd amounts of food in one sitting.
"He'd go into a restaurant and eat 12 steaks and 15 lobsters. He didn't do that often, but if he felt like putting on a show and having some laughs, he'd go ahead and do that," former referee Tim White told WWE.com.
HE WENT UNDEFEATED FOR 15 YEARS
During his time as a WWF (now WWE) star, Andre enjoyed one of the longest streaks of winnings, remaining undefeated for no less than 15 years, which earned him the nickname of the "Eight Wonder of the World."
But if everything must eventually come to an end, at least Andre's first loss came in the hands of his professional nemesis Hulk Hogan, who was a very dear friend to the French sportsman in real life.
Please fill in your e-mail so we can share with you our top stories!