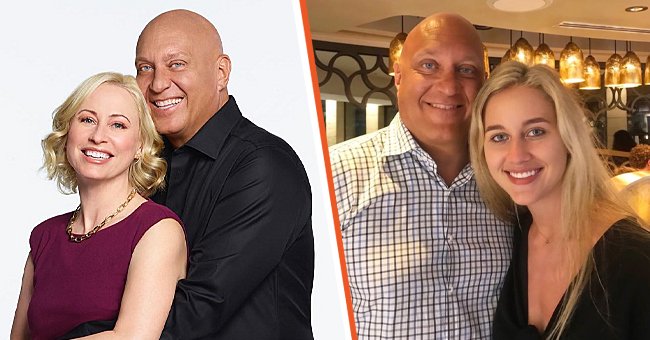 Instagram.com/thestevewilkosshow
Steve Wilkos from 'The Steve Wilkos Show' Is a Loving Husband and Father — Meet His Family
Steve Wilkos went from "The Jerry Springer Show's" security staff to host of his own show, "The Steve Wilkos Show." His impressive career story is undoubtedly a success. Still, he takes the most pride in being a loving husband and doting father.
Unlike most celebrities, Steve Wilkos did not begin his career with an acting opportunity. Instead, he appeared as the security guard on "The Jerry Springer Show" for 21 seasons before reaching fame as the host of his own show, "The Steve Wilkos Show."
Steve had an average of 2.1 million daily viewers and delivered year-on-year growth. The only other two syndicated shows that showed the same results were "Rachel Ray" and "The Real." Steve's most important role as a father never wavered despite his growing career.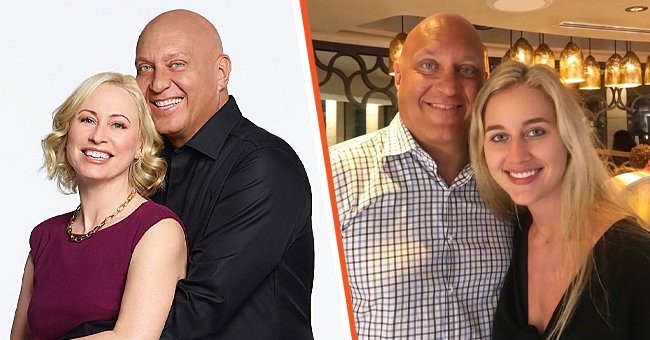 Steve Wilkos with his wife, Rachelle, and their daughter, Ruby . | Source: Instagram.com/thestevewilkosshow
STEVE'S RISE TO FAME
Shortly after graduating from Lane Technical High School in 1982, Steve joined the Marines and became a Chicago police officer. Over a decade later, while on street patrol, Mike McDermott asked Steve if he had any interest in being a security staff for "The Jerry Springer Show."
The show's executive producer and Steve's wife, Rachelle, noted Steve's job. "Steve was there to step in when things really got out of control, and I think that's what they liked. "He was the law and order," she said.
In 2006, when Springer participated in "Dancing with the Stars," Steve had to fill in as host for over 30 episodes. Steve left an impression and won the viewers' hearts, carving out his career within that time. Springer then recruited him to fill his spot every Monday, and soon, he landed his own show.
MARRYING RACHELLE
During his time at "The Jerry Springer Show," Jerry met and bonded with Rachelle. He recalled their first few memories together:
"I got to know her as a person, who she was as a woman, and as a producer from working together. I fell in love with her; I was in love with her even before we started dating."
Meanwhile, Rachelle remembered how the tough-looking star professed her love to her in a romantic manner.
THE WOMAN BEHIND STEVE'S SUCCESS
Rachelle was born to the CEO and founder of Wigs 4 Kids in Michigan, Maggie Carney. With her mission to help cancer children, Maggie showed her daughter what it was like to have a kind heart. Naturally, Rachelle grew up with the same virtues.
She once received the Art Van Hope Award for her charitable work and became part of the Macomb County Hall of Fame. The Michigan-born mom graduated with a degree in journalism from Wayne State University before working on "The Jerry Springer Show" as a supervising producer. Springer said of her:
"This show is not for everybody, and yet she makes it happen every day. The fact that she can pull it off every day is just phenomenal. There's no way I could do the show if she weren't here."
STEVE AND RACHELLE'S FAMILY HOME
Throughout their relationship, Steve and Rachelle had two children, Ruby and Jack, who they raised in their Fairfield County, Connecticut home. One thing Steve loves about their home is its strategic location. He said:
"Their school and activities are all very close to our home and our jobs. I loved our house the minute I laid eyes on it, but having it in close proximity to everything really sealed the deal."
Steve's favorite room in their residence is the media room located in the basement. It is a place to unwind and relax, especially after a long day. He also likes the hardwood floors, which are "cleaner and warm looking."
Another home essential Steve loves is his recliner chair, placed in the media room. According to Steve, recliners are not always the first thing that comes to mind when decorating a home. However, it was important for him to have a place to unwind after a long tiring day.
Ruby and Jack are not the only celebrity kids who keep their lives private.
The Wilkos household is also equipped with a home gym, where the family patriarch spends time to workout before work. He shared:
"It really wakes me up in the morning, and I don't feel like I can really start my day until after I hit my home gym."
Steve is perhaps one of the lucky ones who maintained his fit figure amidst the pandemic through at-home workouts. The actor's favorite is the rowing machine because it gives him a full-body workout.
RUBY AND JACK WILKOS
The couple's first child, Ruby, was born on October 14, 2003, while their second son, Jack, was born two years after on June 19. Both kids have maintained a low profile and do not use social media accounts.
Nevertheless, Ruby and Jack have changed their parents' lives in many ways. Similarly, the couple has learned to become better people with each other. In an interview with Celebrity Parents Mag, the host credited his wife for making him a better man. He said:
"I need this woman to get through life. It's true. I would have made bad decisions without her. She makes me see things in different ways."
Ruby and Jack are not the only celebrity kids who keep their lives private. "Everybody Loves Raymond" star Patricia Heaton also has children who grew up away from the limelight, including her eldest son, Samuel, and his brother, John.
On the other hand, Heaton's other kids, Joseph and Daniel, are comfortable living their lives publicly and often appear alongside their mother during red carpet events.
Please fill in your e-mail so we can share with you our top stories!