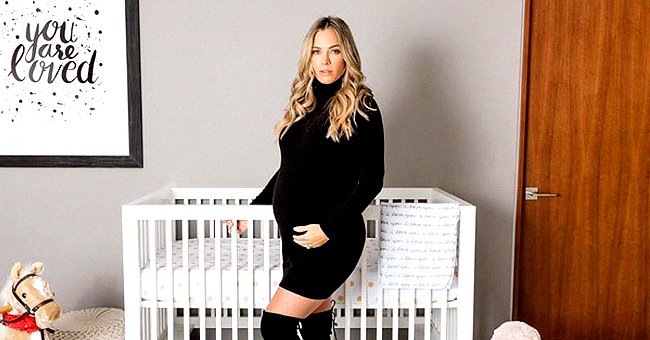 Instagram/teddimellencamp
Teddi Mellencamp from RHBH Opens up about Her 3rd Pregnancy after Previous Fertility Issues

Teddi Mellencamp Arroyave is "in such a different place" with her third pregnancy after she faced difficulties while expectant with her previous two kids.
Eager to welcome her daughter into the world with husband Edwin Arroyave, Teddi is going without a birth plan the third time around.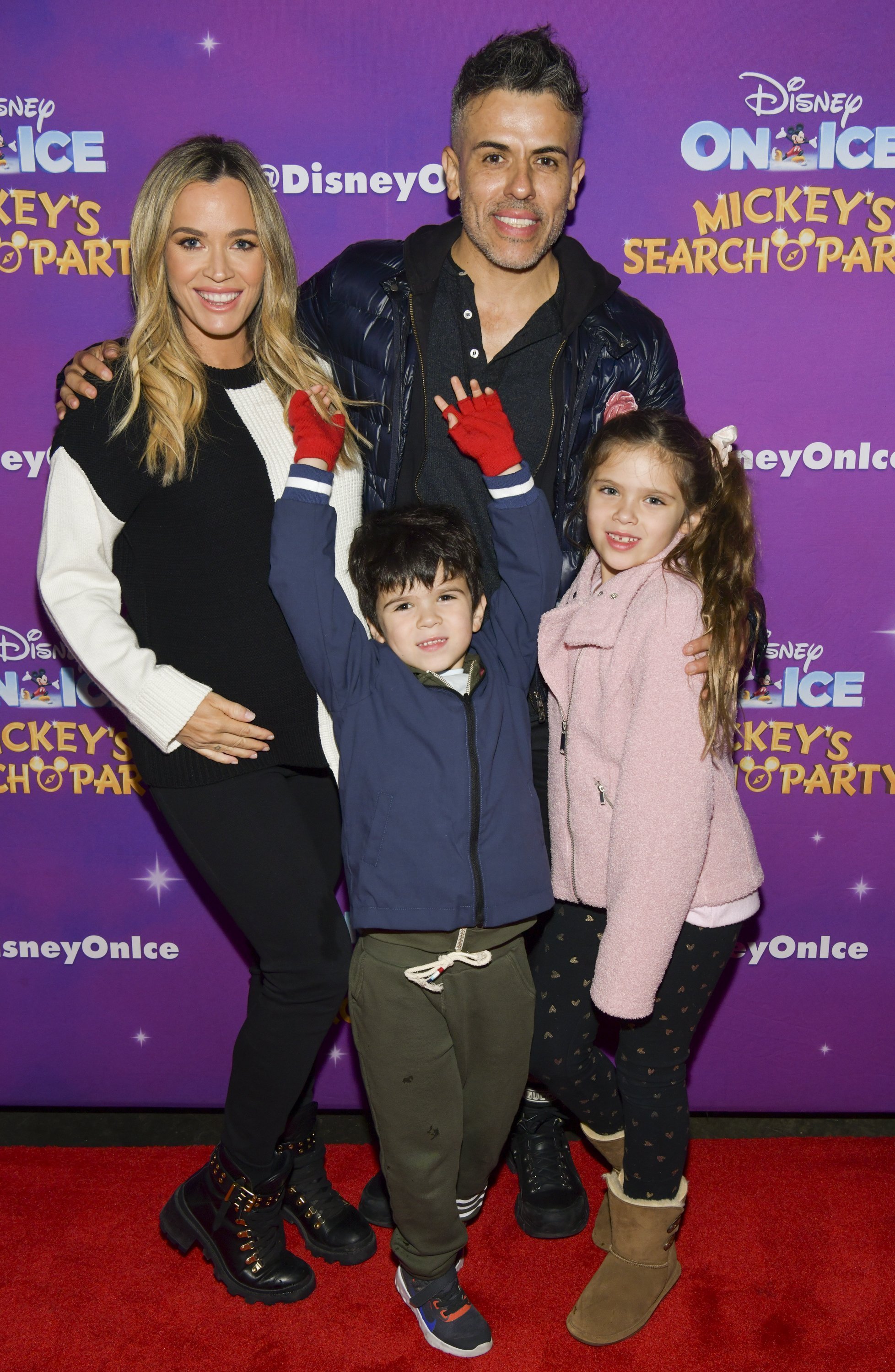 Teddi Mellencamp, Cruz Arroyave, Edwin Arroyave, and Slate Arroyave attend 2019 Disney On Ice "Mickey's Search Party" on December 13, 2019, in Los Angeles, California. | Source: Getty Images.
Edwin, a security company CEO and Teddi already share a 7-year-old daughter Slate, and a 5-year-old son named Cruz. With the experience of giving birth twice before, Teddi chose not to pre-plan things this time around as she said:
"When it comes to having kids, you can make all the plans you want, but once the baby comes, you just figure out what's best for you both."
Teddi's experience with her third pregnancy differs from her first two in just about every way. This time she fell pregnant naturally, a big surprise since she had to undergo several rounds of IVF to get pregnant with her first two children.
The daughter of rock legend John Mellencamp underwent intrauterine insemination to get pregnant with Slate, and in vitro fertilization with Cruz. Both pregnancies ended up being very stressful, and Teddi was off on bedrest.
However, with her current pregnancy, Teddi doesn't have any of those issues, and she is grateful for the turnaround, as she added:
"This pregnancy, I didn't even know I was pregnant until I was nine weeks pregnant. I've been able to be active for the entire pregnancy. It's just been such a different experience."
The 38-year-old put her ability to be active to use by designing a new playroom and nursery for the children with the help of "Modsy," an online interior design service.
Teddi excitedly shared that the service includes a "style quiz," which users fill out along with submitted pictures before different options are offered. Since she doesn't have an eye for designing, Teddi found the service helpful as it enabled her to create a "unique" look.
With the makeover complete, Teddi loves the "relaxed and calm" feel of the space, as it embodies her excitement and anticipation at welcoming her new bundle of joy.
While Teddi is ready for her daughter's arrival, there is one thing that baby Mellencamp doesn't have yet, and that is a name.
In December last year, the 38-year-old asked fans for help in choosing a name for their daughter, after "a house divided" left them with four options.
Alongside a picture of Teddi and her baby bump, she listed the four names they narrowed down as Presley, Dove, Selena, and Shay, and requested that fans also let her know why they prefer the chosen name.
Teddi Mellencamp first shared the news of her pregnancy in September last year and updated fans early in November that she reached the 23 weeks.
However, Teddi and her husband are not the only ones excited to meet the new addition to the family. Slate and Cruz can't wait to be a big brother and sister.
Please fill in your e-mail so we can share with you our top stories!