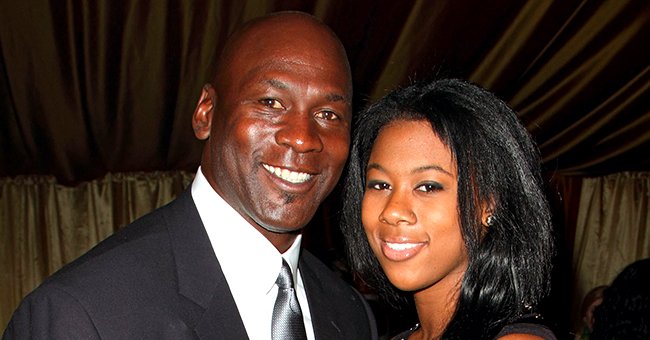 Getty Images
Michael Jordan's Daughter Jasmine Gave Glimpse of Son's Face for the 1st Time in Black & White Photo
Michael Jordan's daughter, Jasmine, has finally decided to give fans a glimpse of her son's face. The mom-of-one recently shared a black-and-white photo of baby Rakeem as she reflected on her experiences in 2019.
Since welcoming her son with fiancé Rakeem Christmas about eight months ago, Jasmine has remained strict about not showing off the little one's face. That looks like it's about to change soon.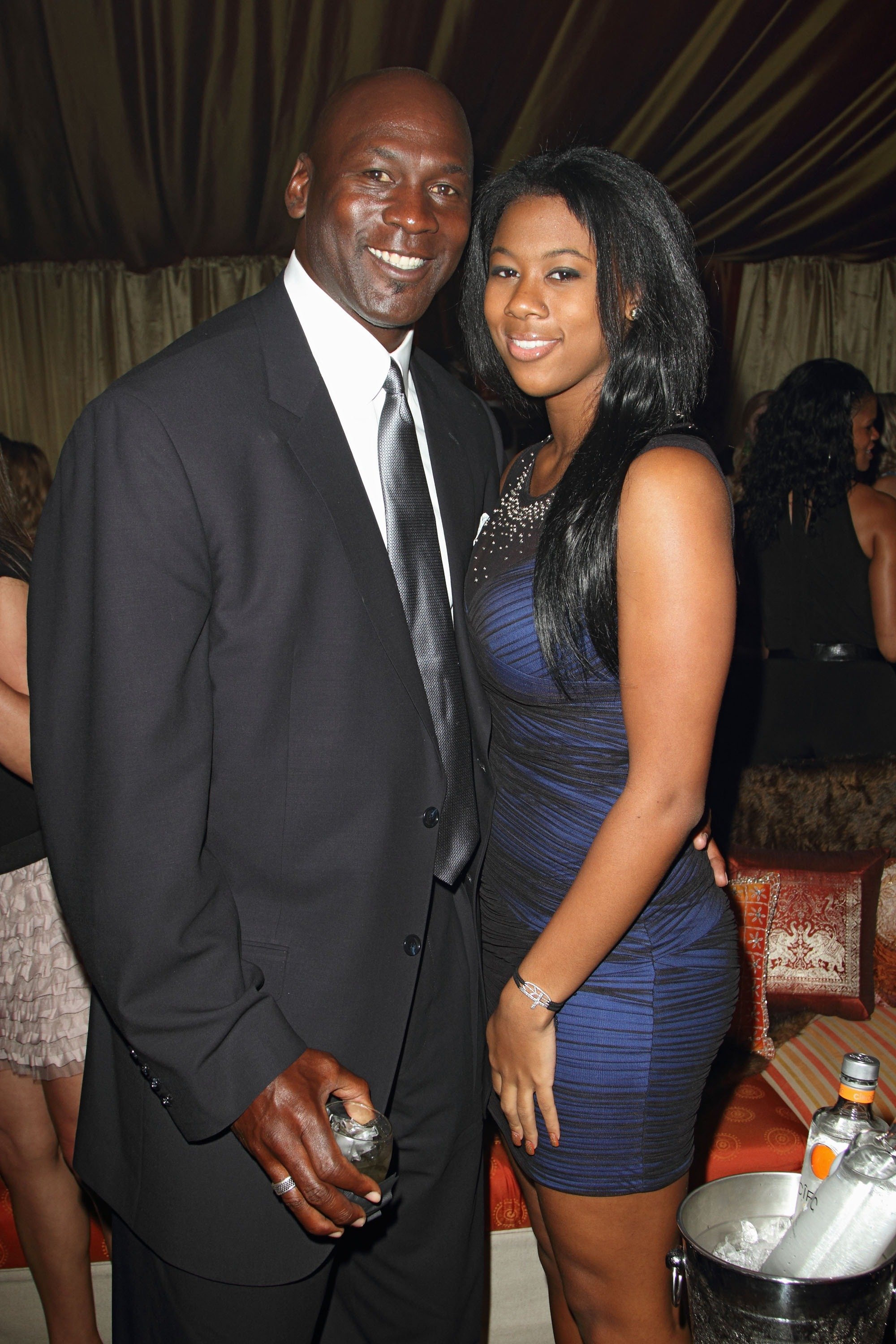 Michael Jordan and Jasmine Jordan at Jordan All-Star With Fabolous 23 on Feb. 25, 2012 in Florida | Photo: Getty Images
At the start of the year, Jasmine shared an Instagram post in which she reflected on the year 2019. The 27-year-old mom also attached a peaceful black-and-white snap of herself cuddling baby Rakeem whose side view was visible.
It's almost unimaginable that she once thought dating Christmas would be weird.
Although social media users can only see the side of the baby's face, it's plenty more than Jasmine had shown since last May when she and Christmas welcomed their first child. Meanwhile, her tribute to 2019 mostly featured the new addition.
"When it comes to 2019, I'll keep it simple. I can confidently say it was my greatest year," Jasmine wrote. "I welcomed the year with open arms and welcomed my son with an open heart."
"Keemie, you're my light on my darkest days and my strength on my weakest days. You've given me purpose," she continued. "Because of you, I know what unconditional love truly means. Daddy and I love you more than life itself."
Jasmine and Christmas have not shared the actual date their son was born, but for Mother's Day last year, the new mom shared a picture of their baby's hand and revealed that he had arrived "just in time."
Christmas, also a basketball player, later confirmed baby Rakeem's birth with a Family Guy-themed illustration of himself, Jasmine, and a little boy wearing Christmas's No. 25 Syracuse basketball jersey.
Jasmine first announced that she was expecting Christmas's baby in December 2018. The Syracuse University alum even shared a sonogram photo alongside a shot of her and Christmas posing with the Christmas tree.
Jasmine and her beau got engaged in June 2018, and the NBA legend's daughter shared the happy news via social media. It's almost unimaginable that she once thought dating Christmas would be weird.
In a 2018 interview with InStyle, Jasmine recalled meeting Christmas at Syracuse University:
"He was my first friend on campus and we became best friends while we were there. It wasn't until after we graduated, and after he went through the NBA draft, that he realized that he had feelings for me—and at first I was like, that's kind of weird."
Years later, and the two lovebirds now have a family of their own, thanks to baby Rakeem. Jasmine has also revealed during the InStyle interview that Christmas has a close relationship with her dad and mom, Juanita Vanoy.
Michael and Juanita divorced in 2006 after 17 years of marriage and three children – Jeffrey, Marcus, and Jasmine. In 2013, the NBA legend married longtime girlfriend Yvette Prieto with whom he shares twin daughters.
Please fill in your e-mail so we can share with you our top stories!