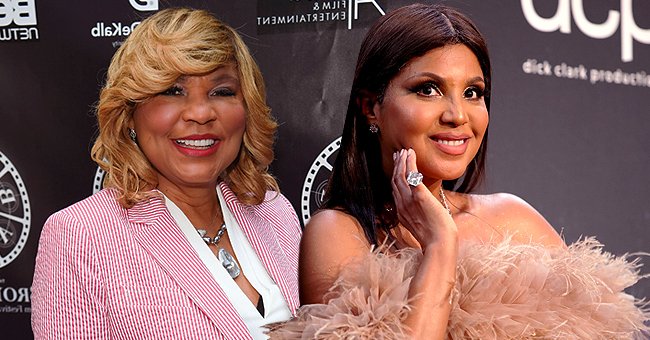 Getty images
Toni Braxton Shares Touching Tribute to Her Mother Evelyn as She Celebrates Her 72nd Birthday

The Braxton matriarch celebrated her 72nd birthday, marked by moving messages from her famous daughters.
Toni Braxton posted a loving message to the "Braxton Family Values" matriarch, Evelyn, on the occasion of her 72nd birthday.
The R&B icon shared a moving message of love and appreciation alongside a lovely portrait of her mom.
Another one of Evelyn Braxton's 5 talented daughters, Towanda, also posted a sweet message on her birthday.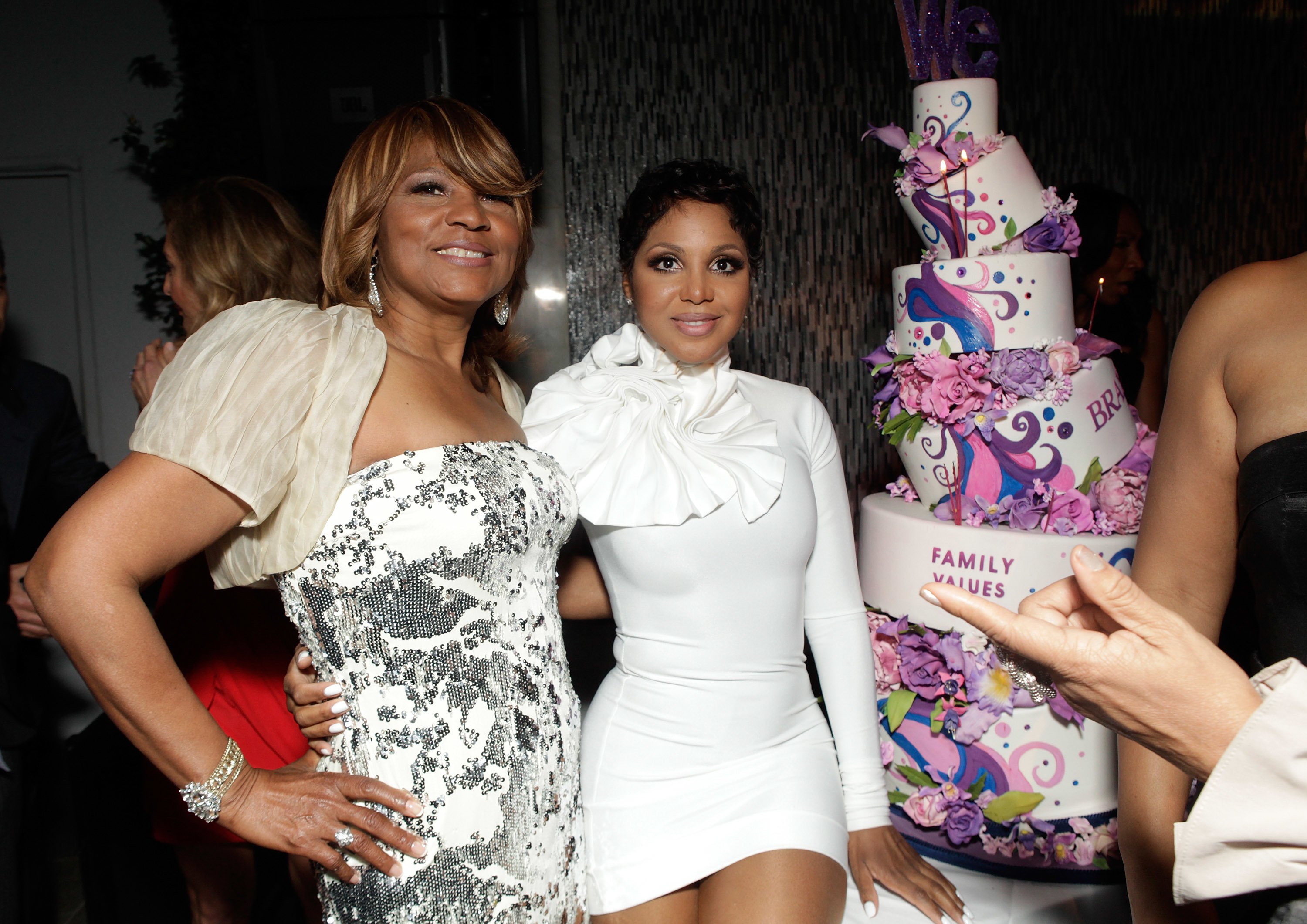 Evelyn and Toni Braxton at WE TV'S premier of "Braxton Family Values"/ Source: Getty Images
MESSAGE FROM EVELYN VRAXTON'S OLDEST DAUGHTER
On January 14, Evelyn turned 72, and her oldest daughter, Toni, 45, celebrated her mother by posting a loving message on Instagram along with a photo of her mom.
In the current photo, Evelyn, wearing a brilliant yellow dress and large gold hoop earrings, looks much too youthful to be the matriarch of a large family. Toni wrote:
"Celebrating our matriarch! Mama @evelynbraxton the QUEEN! Send my mother the happiest of birthdays we're so blessed to have another trip around the with her ♥️' Toni captioned her post."
FANS RESPOND TO TONI BRAXTON'S POST
Many of Toni's 3 million-strong following on Instagram added their own congratulations to hers, sending Ma Braxton their own messages. kliqueup wrote:
"Happy born day Beautiful Queen Matriarch. It's certainly a title earned. Well done."
And jp45c added sweetly:
"Happy birthday queen and thank you for these lovely angels you blessed us with.❤️"
EVELYN BRAXTON'S POST
Evelyn herself posted a special message on Instagram, in which she thanked God for allowing her to live so long, and for allowing her to take part in his work. She shared a joyous red meme which ended with a cheery "Happy Birthday to me."
HAPPY BIRTHDAY MOM-MOM BRAXTON
Evelyn had given the world not one, but six beautiful people, of which 5 also have angelic voices and God-given talent.
Evelyn has 12 grandchildren, and one greatgrandchild that we know of, and surely many more to follow.
Evelyn shares her six children and her slew of grandchildren with ex-husband of 35 years Michael Braxton.
TOWANDA BRAXTON'S BIRTHDAY MESSAGE TO MOM EVELYN
Another one of Evelyn Braxton's 5 talented daughters, Towanda, also posted a sweet message on her birthday.
But unlike Toni, Towanda shared a hilarious video clip in which she and Evelyn can be seen shopping for shoes, and the matriarch picks out a pair of candy pink 6-inch stilettos.
Evelyn struggles to walk in the shoes, and the result of walking "Lessons" is so hysterically funny that Towanda nearly pees in her pants and has to run to the toilet.
The little clip perfectly illustrates the Braxton girls' relationship with the woman they label as wise, loving and wonderful. We agree!
Happy Birthday, Evelyn!
Please fill in your e-mail so we can share with you our top stories!