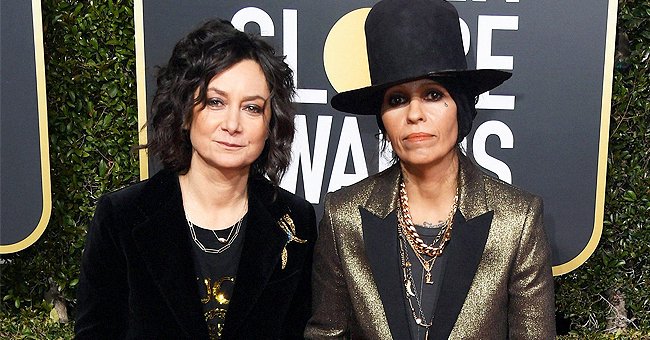 Getty Images.
Linda Perry Talks about Split from Wife Sara Gilbert & Says They Are Evolving into Something That Is Much Love
Almost a month after actress Sara Gilbert and the former 4 Non Blondes frontwoman Linda Perry officially separated, Linda shared how she is moving forward with her life.
"The Conners" actress filed papers to legally separate from Linda on December 27, according to PEOPLE. Linda spoke to the outlet at the 10th Anniversary CORE Gala in Los Angeles on Wednesday, and she shared that her positive outlook on life and her future remains intact.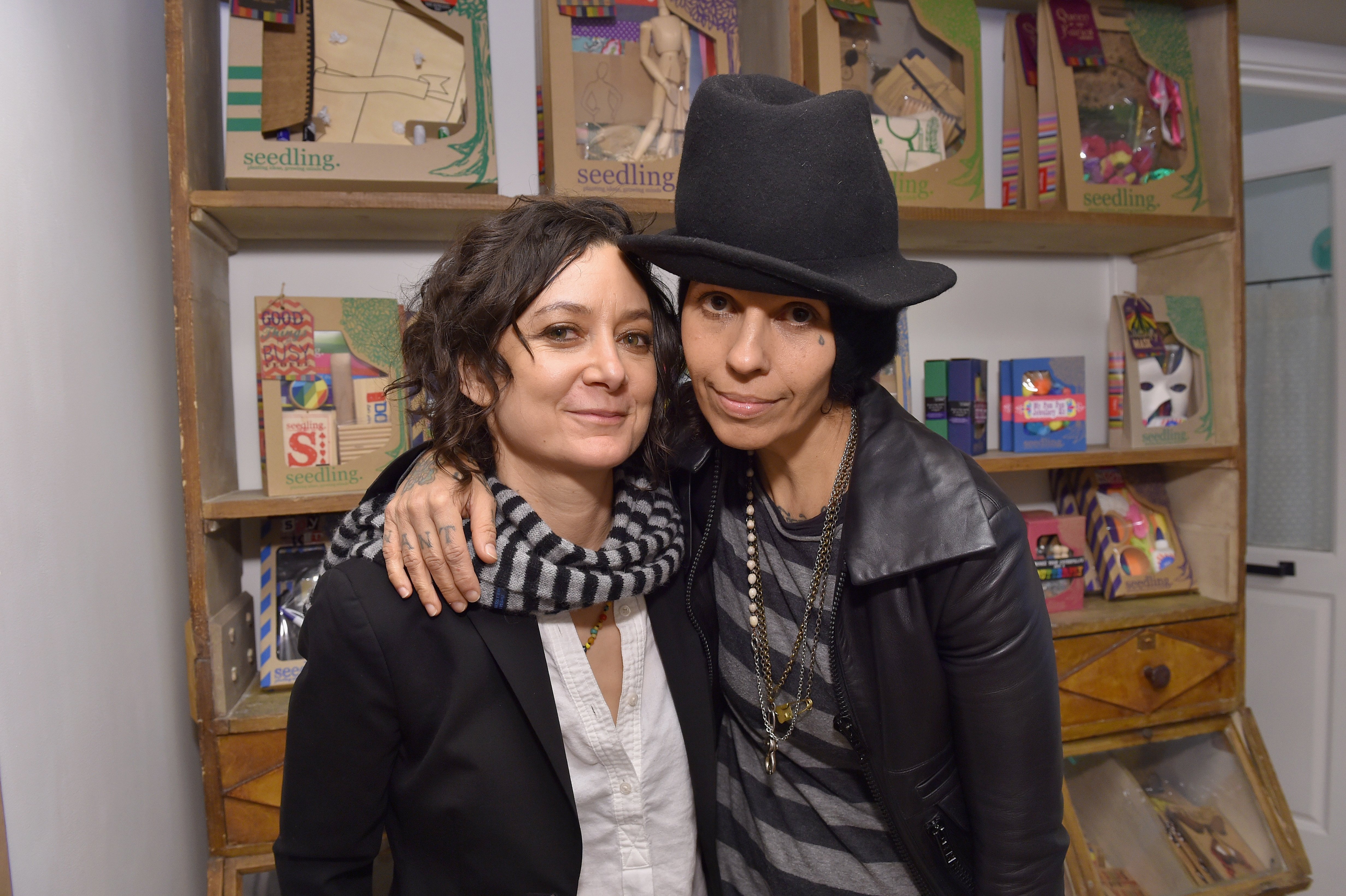 Sara Gilbert and singer Linda Perry attend the Grand Opening Of Au Fudge, Presented By Amazon Family on March 1, 2016, in West Hollywood, California. | Source: Getty Images.
Linda applied her mantra that "everything happens for a reason" after their split, and now their relationship is "evolving into something else," she added, "All I can do is continue my journey."
Sara also attended the gala, but she arrived ahead of the 52-year-old singer, who went on to say that their relationship evolvement "is much love."
The former couple shares a 4-year-old son, Rhodes Emilio, while Sara has two children from a previous relationship, 15-year-old Levi Hawk and 12-year-old Sawyer Jane.
According to the legal papers filed in December, the pair listed their date of separation as August 13 last year and cited irreconcilable differences as the reason for their breakup. Additionally, Sara also requested that neither of them is awarded spousal support.
The pair's history goes back to 2011 when they started dating, and they became engaged seven years ago when Linda planned a romantic proposal with a music-themed picnic. In March 2014, they finally tied the knot.
Career-wise, both excelled. Linda not only fronted for 4 Non Blonds, but she also created hits for several artists, including Pink, Gwen Stefani, and Christina Aguilera, which earned her four Grammy nominations as a songwriter and music producer.
Sara worked as a co-host on the CBS daytime show "The Talk" for nine years before she announced her departure from the show to focus on her family and her career as a producer and actress.
"Last season, I did The Conners and was also producing and (hosting) here. I loved it and felt totally empowered, but also, if I'm being honest about it, my life was slightly out of balance," Sara said. "I wasn't able to spend as much time with my three kids as I'd like, or take time for myself."
In August last year, Sara's final show on "The Talk" aired with a surprise appearance from her daughter Sawyer, and Marie Osmond took over as co-host for the show's 10th season, which started in September.
A month after the show's 10th season got underway, Sara Gilbert returned to the show as a part of the cast of "The Conners."
While the cast appeared on the talk show to talk about the second season of "The Conners," Sara couldn't mask her excitement at the short reunion with her former colleagues on the talk show.
Please fill in your e-mail so we can share with you our top stories!