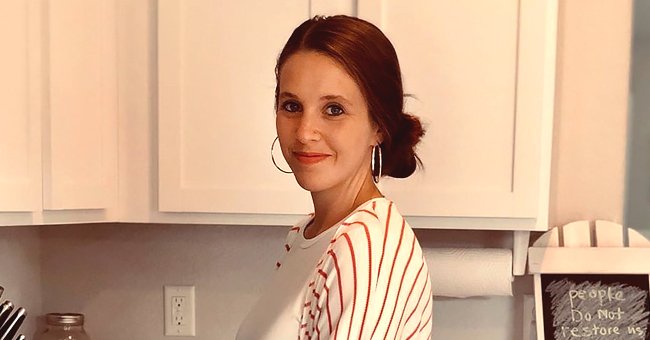 instagram.com/jillmdillard
Jill Duggar from 'Counting On' Classily Responds to Fan Advising Her to Go Back to School or Work
After opening up about a long morning taking care of her family, Jill Duggar responded to a negative comment from a fan, who told her to get a job, and put her children in school.
Since leaving "Counting On" Jill Duggar and her husband, Derick Dillard have used social media to keep the public involved in their daily lives and to share tips on parenting and relationship.
After putting her children down for a nap following a long day, Duggar shared a picture of herself taking some time to relax with a bible study book and her favorite candy.
In her post, Jill held up her two comfort items and revealed that she was taking a bit of breather after having a "crazy" day with her two boys, Samael and Israel.
The mom of two said that she is trying to "choose joy, speak life and keep marching," after she admitted that she might have yelled and lectured her children earlier in the day.
As if her children hadn't done enough to offset her "joy" for the morning, a commenter responded to Jills' post about her life as a stay-at-home mom and said:
"Jesus, Jill put Izzy in school, Sam in daycare and go back to school or work. Your story is beyond heartbreaking. It's OKAY not to be a stay at home mom, it's okay not to like it, but it's not okay to be constantly overwhelmed and sad."
The commenter encouraged Jill to do things that will also make her, even if it means finding happiness out of her home.
Touching on her family background, the commenter also added that she deserved to focus on herself after all the years she spent at home raising her siblings.
Jill responded with the most diplomatic comeback and thanked the commenter for their concern. In a lengthy reply, she revealed that she is happy with her life and loves being a stay at home mom, she responded:
"We do revaluate goals regularly, but we also understand that to everything there is a season and right now although at times it's stressful, I'm actually quite content with where I'm at. Also keep in mind that social media doesn't show someone's entire life. ☺"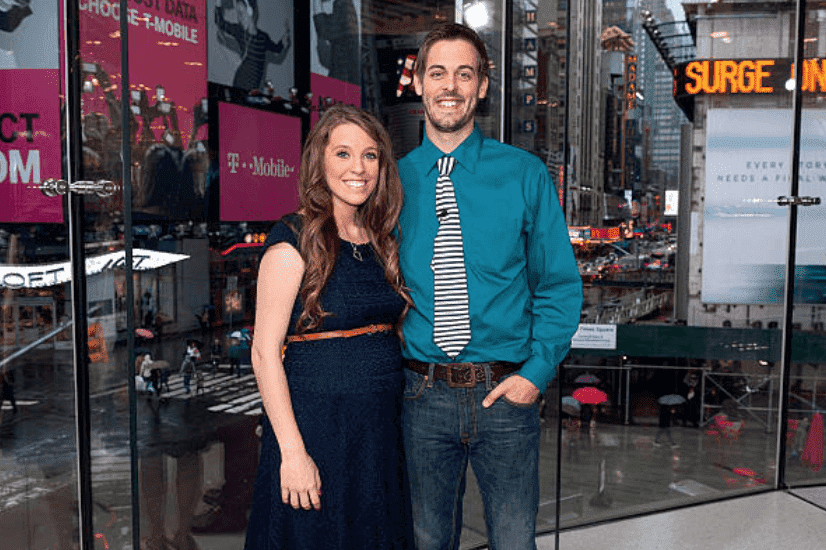 Jill Duggar Dillard and her husband Derick Dillard make an appearance for an interview with "Extra," on October 23, 2014, in Times Square New York | Source: D Dipasupil/Getty Images for Extra
While opening up about her life on social media, Jill has dealt with mom shaming and attacks on her marriage.
It is reported, after years of speculation that the Duggar family does not like her husband, many fans don't see their marriage lasting and want her to leave Derick in favor of a more independent life.
Please fill in your e-mail so we can share with you our top stories!