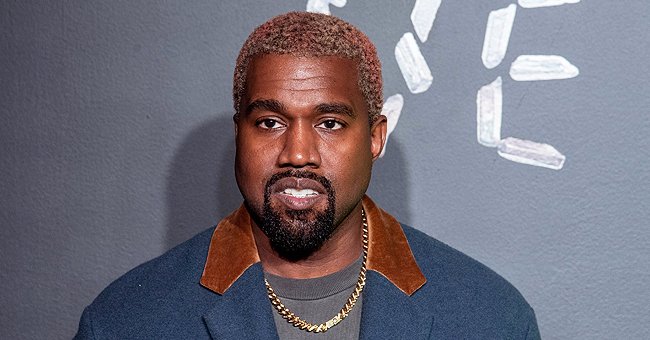 Getty Images
Kanye West Is All about Helping as He Stops His $200K Car to Give Money to Homeless Veteran

Rapper and newly converted Christian, Kanye West, expressed an act of kindness by helping a homeless veteran with some money.
Kanye West was recently in the news after he was photographed getting out of his $200,000 luxury Lamborghini to lend a helping hand to a bearded veteran on the streets of Calabasas, California.
During the brief exchange, the entertainment mogul ordered his bodyguard to give the senior citizen some cash before driving off.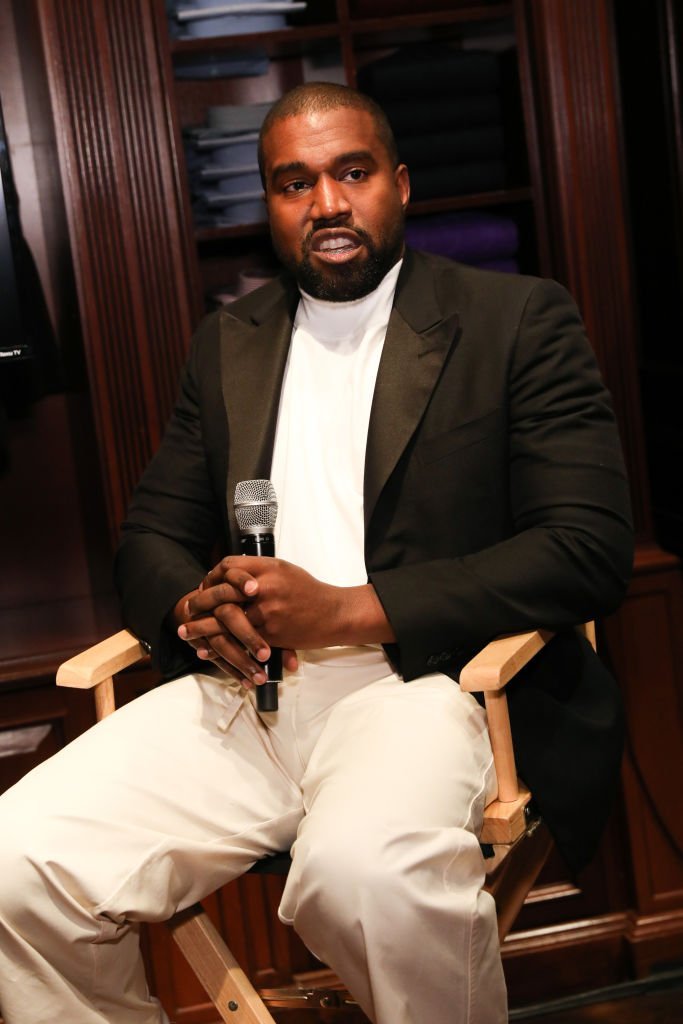 Kanye West attends Jim Moore Book Event At Ralph Lauren Chicago | Photo: Getty Images
NEW YEAR RESOLUTIONS?
According to "TMZ," the GOOD Music founder is embarking on a quest to bring the gospel to people through his Sunday service. Speaking with the megachurch pastor, Joel Osteen, back in November, Kanye said:
"I know God's been calling me for a long time, and the devil has been distracting me for a long time."
The father-of-four is reportedly researching venues in Europe and Africa to site his gospel group, which he founded a year ago.
KANYE HAS KIM'S SUPPORT
As the rapper forges ahead with his newfound faith, he has the unwavering support of his famous spouse, Kim Kardashian West.
Kanye does have his supporters within the Christian faith.
In a recent interview with "PEOPLE," Kim revealed that she and her hubby were partnering with Represent Justice to buy out movie theaters in the country to enable people to watch the new Michael B. Jordan movie, "Just Mercy" for free.
KANYE'S SUNDAY SERVICE
The "Jesus Is Born" crooner is reportedly taking his acclaimed Sunday service to the Awaken 2020 evangelical event, which will take place at Sun Devil Stadium in Tempe, Arizona.
At the 10-hour prayer event, Kanye will be performing alongside speakers, including Ché Ahn, Lou Engle, Cindy Jacobs, and Guillermo Maldonado.
Celebrations were in order for West's family as he and his media mogul wife, Kim, also recently celebrated the second birthday anniversary of their daughter, Chicago.
NOT MANY PEOPLE AGREE WITH HIM
Once when Kanye was speaking about his faith, he told Joel Osteen:
"All of that arrogance, and confidence and cockiness that y'all seen me use before God is now using for him… I'm here in service to God, and no weapons armed against me shall prosper."
However, not many agree with him and his Christian ideologies. Even at that, Kanye does have his supporters within the Christian faith.
One of such is the gospel artist and songwriter, Richard Smallwood, who thinks the traditional Christian has an aversion for anything that looks like a break from the norm.
Smallwood made it known that as far as Kanye's message was about Jesus Christ, that was the only thing that mattered.
Please fill in your e-mail so we can share with you our top stories!