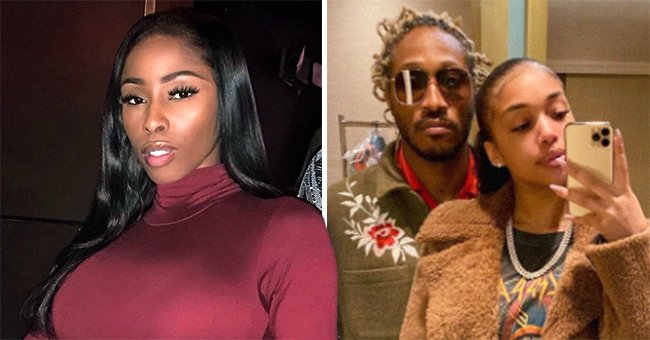 Instagram/lori_harvey_ Instagram/elizareign_
Future's Alleged Baby Mama Eliza Reign Hopes Rumored Girlfriend Lori Harvey Will the Rapper a Better Father
During an exclusive sit down interview, Eliza Reign opens up about how her relations with Future turned sour after the birth of their alleged child. She also discusses his ability in bed and why she's "entertained" by Future's rumored ties with Lori Harvey.
Future's alleged baby mama, Eliza Reign had a lot to say when she sat down for an interview and opened up about the alleged father of her child, Future for the first time. She revealed their relationship was fine until she had their child.
She also gave her unfiltered opinion about the rapper's bedroom manner and why she approves of his rumored girlfriend, Lori Harvey. She hopes the famous celebrity daughter would teach him to be a "better father."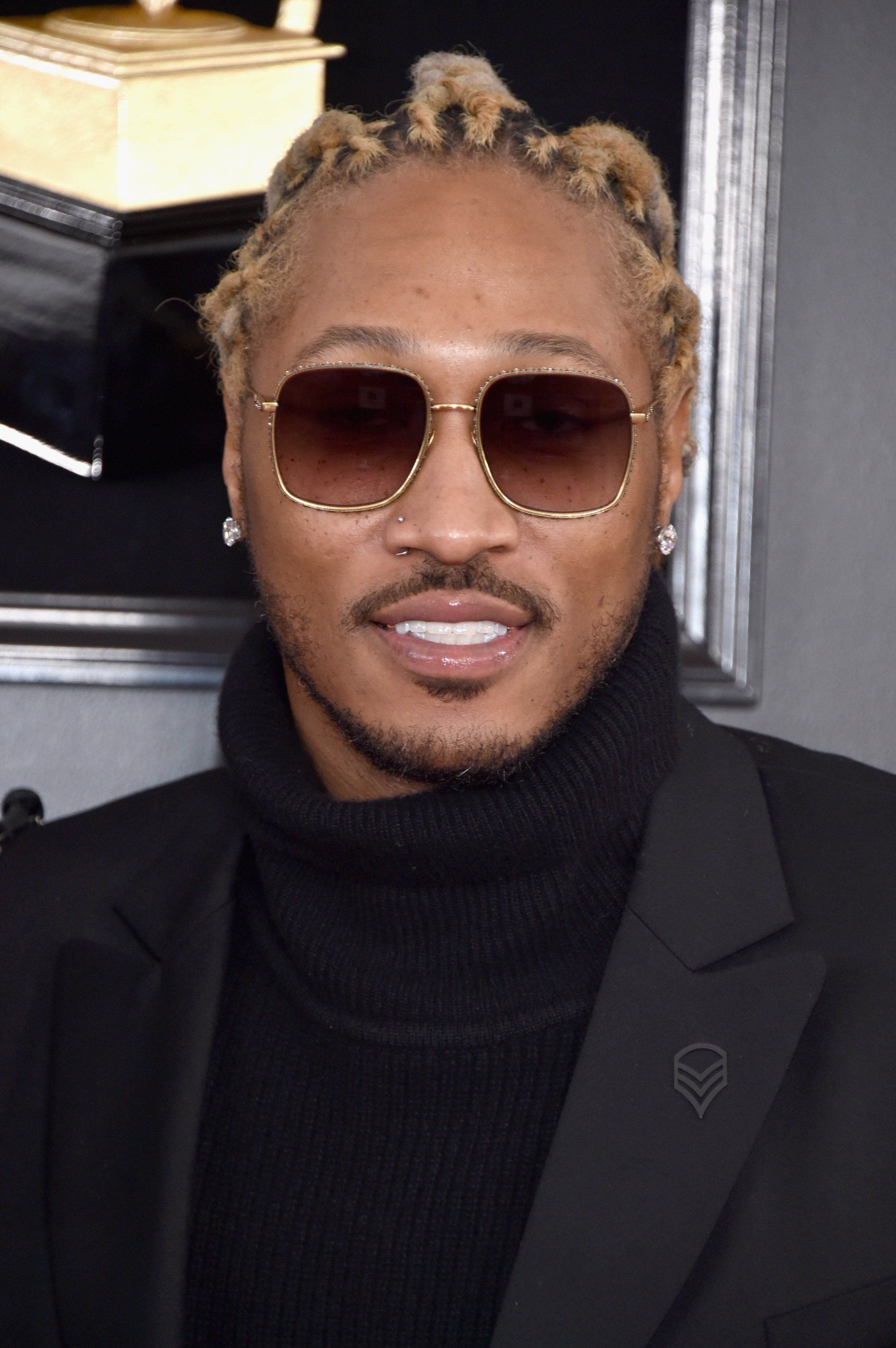 Future at the 61st Annual Grammy Awards in February 2019. | Photo: Getty Images
ON THE RUN
Eliza was evidently disappointed with how things turned out between her and Future when she spoke to OnSite's Rah Ali for her first exclusive. Having started off as "homies," since meeting in 2012 in Miami, Eliza said their two-year casual relationship stumbled after she gave birth to their daughter, Reign Wilburn who's now nine months old. "He's been on the run since," she said.
"You'll cancel a court date and then next thing you know you're on an island somewhere. Come on now, tighten up."
According to her, Future was still speaking to her while pregnant with Reign and until four months after the baby's birth. Then he disappeared and forced Eliza to come out in the open about their child to file for child support and paternity.
At the time, Future responded by denying the child was his and accusing her of fraud. This prompted Eliza to lash out on him on social media suggesting he was a deadbeat father and revealing other women impregnated by Future at the same time as her.
ON HOW FUTURE FARES IN THE BEDROOM
Elsewhere in her OnSite interview, Eliza was candid about the question of Future's capabilities in the bedroom. When asked if he lived up to the hype he projects, she replies, "No. He's lazy in bed." She adds, "but good enough to get by."
The conversation even went further with Eliza hinting at Future's size in reference to a microphone. She even attempted to find other objects in comparison but didn't find any.
ON BEING "ENTERTAINED" BY LORI HARVEY
On the subject of Lori, who's rumored to be currently dating Future, Eliza expressed her approval and even said she was genuinely "entertained" by the matchup.
"She's beautiful, she's definitely a bad b—h and she comes from a good family," she says of the famous stepdaughter of Steve Harvey. And along with her compliments, she wishes Lori would also be a good influence on Future.
"I just really hope that she can help him become a better father to his kids and his hidden kids."
HER MESSAGE TO FUTURE
At this point, Eliza's main concern is the welfare of her child so she confesses harboring no hate towards Future. All she wants is for him to take responsibility. She addresses the following message to the rapper.
"Do what you're supposed to do and stop dodging these court dates. And literally, I mean all the court dates. I'm not just talking about me, I'm talking about whoever filed for child support, paternity. You'll cancel a court date and then next thing you know you're on an island somewhere. Come on now, tighten up."
TWO BABY MAMAS UNITE
Eliza isn't alone in her plight of wanting Future to acknowledge their child. Future's other alleged baby mama, Cindy Renae is also disappointed over his negligence in owning up to their son, Legend Wilburn.
She recently threw shade on the rapper in a social media post by quoting lyrics from Jay-Z's "4:44" track. It read, "A man that don't take care his family can't be rich."
In December, Eliza posted the results of DNA tests proving both Reign and Legend are related. One could then conclude that they share a common parent who their mothers have been insisting is Future but the rapper refuses to accept.
Please fill in your e-mail so we can share with you our top stories!