Kylie Jenner of KUWTK Fame Poses with Daughter Stormi in Matching Sunglasses and Jokingly Issues Warning
Kylie Jenner's daughter Stormi Webster has undoubtedly inherited her mom's attitude. The tot looked super cute in a recent photo shared by the reality star. 
On Wednesday, Kylie Jenner took to Instagram to share a sassy mother-daughter photo of her and daughter Stormi Webster, who's now almost two years old. 
The picture was taken outdoorsand featured the 22-year-old in matching sunglasses and similar outfit colors with her little girl. The post is found below.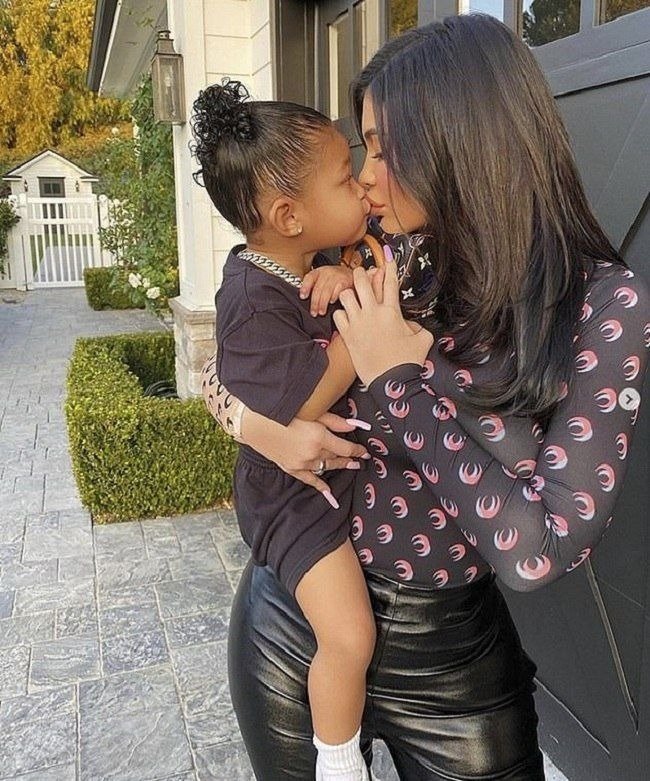 Kylie looks stunning
In the Instagram stories shot, Jenner wore a long-sleeve turtleneck designed with one brown sleeve. It featured a pink and blue crescent moon pattern.
The beauty mogul paired the top with a pair of black leather pants and sported pink nail polish. She wore a pair of black sunglasses on her made-up face and styled her hair out.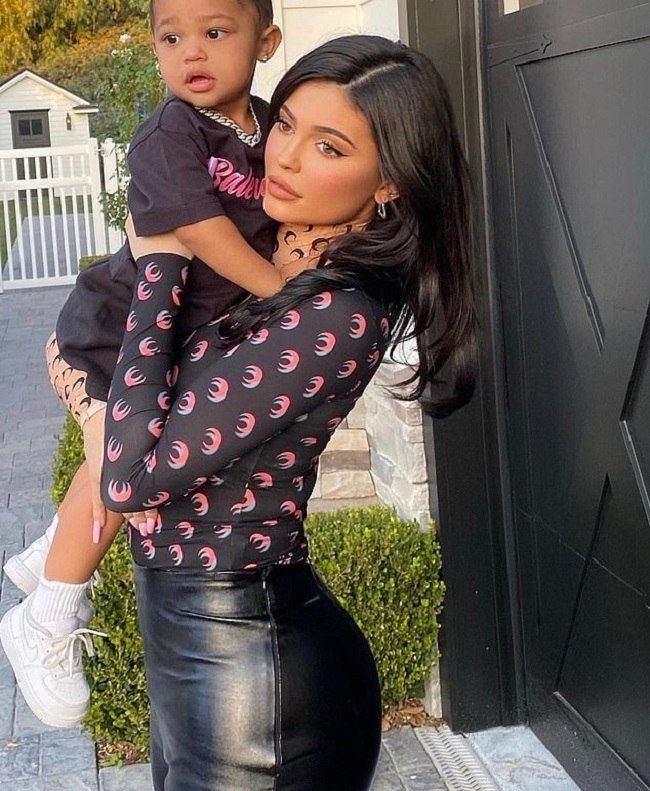 Stormi gets stylish
On her arm, little Stormi wore the same sunglasses in white, and her hair was styled in a high ponytail. The adorable tot looked to be wearing a large black t-shirt with some pink writing on it.  
Her little arm held up a small Louis Vuitton bag. On her feet, Stormi wore a pair of white sneakers with white socks. Just like her mom, her expression was very serious. 
Over the photo, Jenner wrote, "Don't talk to me or my daughter ever again." The expression was reportedly written as imitation of a funny meme that's going around.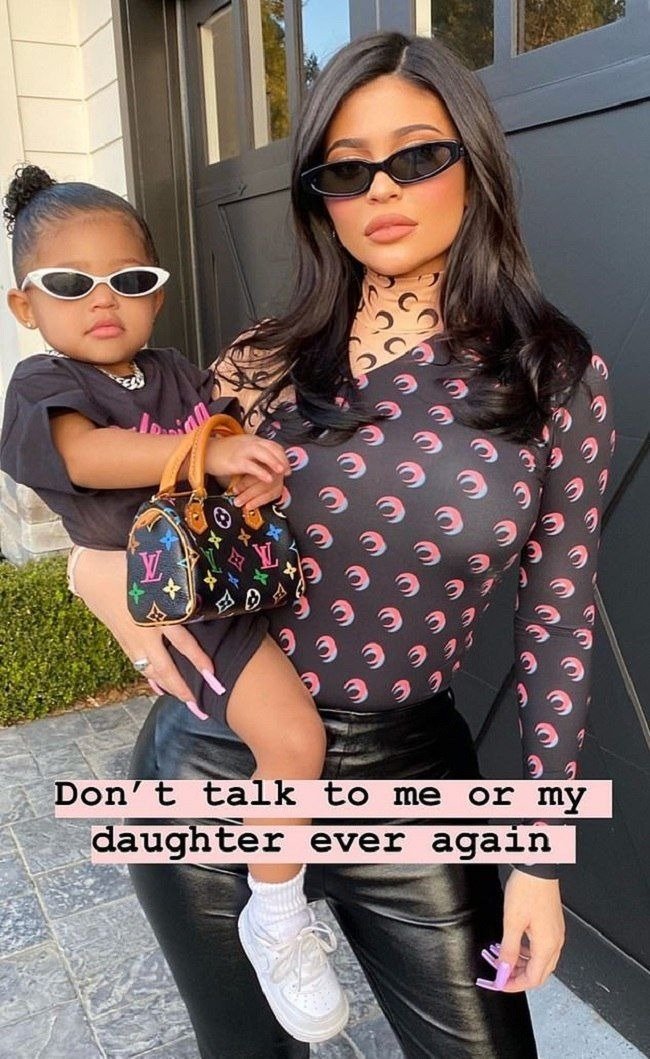 Traveling together
Jenner doesn't tire of showing off her tiny cutie pie. Back in December, she documented the duo's travel adventures in another sweet picture, this time of just Stormi. 
In three shots, the little girl makes various kissy faces and smiles while she sits in a large chair on a plane. "Cutest travel buddy," Jenner captioned the shot. 
Travis and Kylie
The KKW Beauty line creator shares her daughter with ex-boyfriend Travis Scott. Back in October, the public learned that the two were taking a "break" after being together for two years. 
Jenner released a tweet which made it clear that he and Scott's main focus was on their daughter, Stormi. At the time, a source told People that the two would likely be back together. 
Debunking rumors
Soon after the breakup, media outlets alleged that Jenner had gone on a date with former boyfriend, Tyga. However, Jenner promptly dismissed the rumors. 
The "Keeping Up With the Kardashians" star is now enjoying the single life, but with her gorgeous daughter, it's still a million times more fulfilling. Go, Stormi!