Cathy Hughes Reflects on Her 40-Year Legacy as a Media Mogul and Co-Founder of Urban One
Urban One founder Cathy Hughes opened up about her secrets to her success and what drives her to keep going after 40 years as she graces the cover of Monarch Magazine.
After 40 years in a career that shines the light on the Black community, Cathy Hughes has no plans of slowing down. The founder of Urban One who graces the cover of Monarch Magazine's first issue of the year says this is because there are certain things she doesn't want to be separated from.
On Hughes' cover story, she opens up about how her life changed from a teenage mom to becoming a radio host and then the owner and chairman of a multimedia company that runs Radio One, TV One, IDigital, CleoTV, One Solution, and Reach Media.
We learn that it was all due to her drive and passion for helping others. Hughes also opens up about the secrets to her staying power and who inspired her all these years.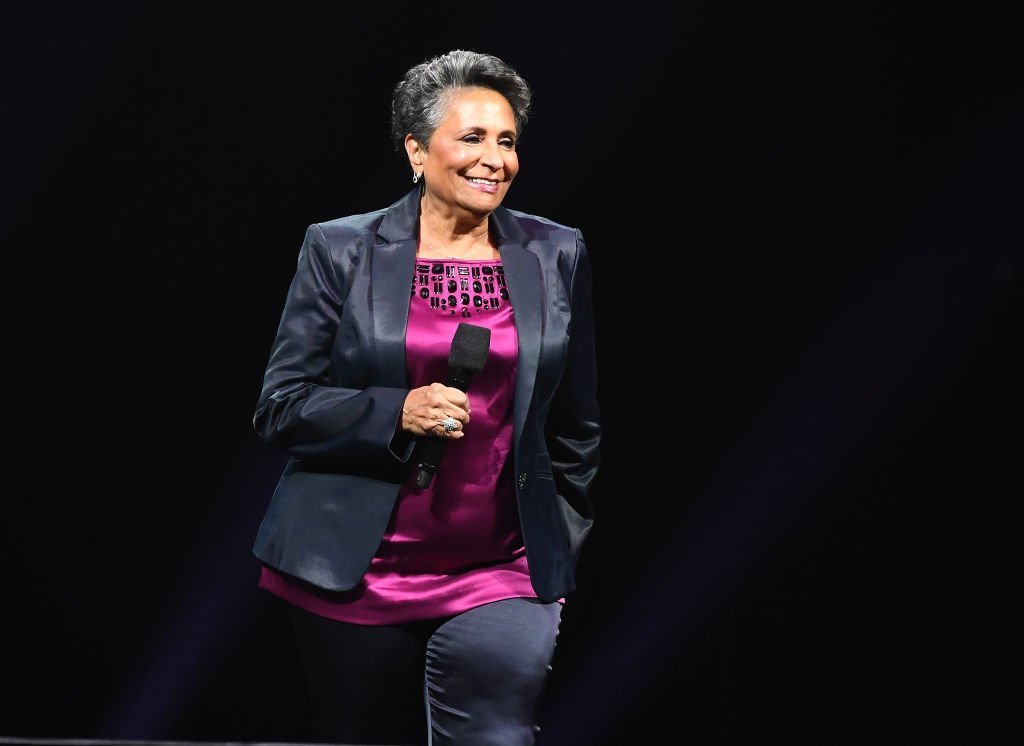 HOW BEING A TEENAGE MOM BECAME HER LIFE-CHANGING CATALYST
"I never imagined that I would be [part of the] largest Black-owned media company today," Hughes candidly admitted to the publication. Having started early in life as a mother to her son, Alfred, she was focused on that. But through her son, she said she learned to "love outside myself." This encouraged her to use that same power of love to serve her audience.
Hughes' main purpose is to unite the Black community through her endeavors. It's not a coincidence that most of her companies have the word "One" in them.
I am humbled and honored to grace the cover of the winter issue of #MonarchMagazine. This issue is particularly special to #UrbanOne. This issue highlights some of my accomplishments and also highlights some of the members of my Dream Team: #TheMenofUrbanOne. On newsstands now. pic.twitter.com/mAVMvrh79T

— Cathy Hughes (@urbanmediamaven) January 14, 2020
ON LEARNING TO LISTEN
Hughes believes it was her ability to listen to God's call that led her to who she is today. She felt she had a strong calling to serve others and she followed that path. She explained,
"From the very beginning, I have felt a strong connection to my people and our culture. I was born with that feeling. You don't start learning how to be connected; it's either an element of your personality or it's not."
I am honored to have been presented with the Salute to Greatness Award in honor of #MartinLutherKings 91st birthday celebration. To be honored by @TheKingCenter is the fulfillment of "My Dream". My appreciation is totally beyond my ability to express in words! pic.twitter.com/QlhQPTZj0Z

— Cathy Hughes (@urbanmediamaven) January 19, 2020
WHY SHE'S NOT SLOWING DOWN
That passion has just increased in time according to the multimedia mogul who also credits her 94-year-old mother for inspiring her to become independent, progressive and to love Black people and her culture.
"I do not want to back away," Hughes says.  "I do not want to be separated from those I serve. I love my radio audience. I love my cable viewers. I love my digital participants, and that's really the connection from which I don't want to be separated."
I thank God for blessing my mother with 95 years of life! She had a wonderful celebration 🎉 pic.twitter.com/JKaciSw1PZ

— Cathy Hughes (@urbanmediamaven) October 14, 2018
A PURPOSE-DRIVEN CAREER
At the end of the day, Hughes' main purpose is to unite the Black community through her endeavors. It's not a coincidence that most of her companies have the word "One" in them. With a common message of "One vision," her work is to create change through the power of one united community.
Hughes believes that a united Black community has the power to make an impact because it is the "economic backbone" of the country. "Our genius is unlimited," she proudly adds. 
AN INSPIRATION TO OTHER AGENTS OF CHANGE
One person who shares Hughes' passion for giving back to the community is actor Billy Porter who recently sat down with Hughes for Lexus' "Agents of Change."  Together they discussed the roots of their activism and why being successful is an opportunity to help other people. They also talked about what it means to build a legacy as a catalyst for change. Porter says watching Black people in power such as Hughes who use their influence for good is what drives him to do the same.