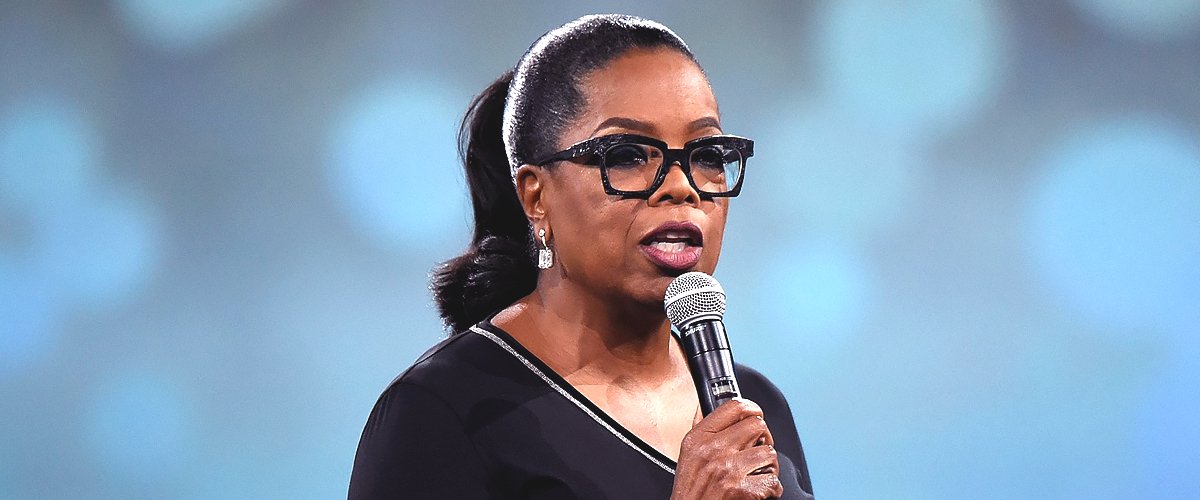 Getty images
Oprah Was Once Generous to a 72-Year-Old Lady Who Said It Was the First Gift She Received in Her Life

Oprah Winfrey's kindness to an older woman changed a 72-year-old history and bore testament to the fact that the OWN owner has not just wealth, but a heart of gold.
Oprah Winfrey is a lot of things to different people, depending on the version they get to meet. To some, she's the woman who revolutionized daytime TV, while to others, she's the woman who went beyond race and time to make a name for herself.
No matter the version she is, one undeniable fact is that Oprah is a woman with a heart of gold and a philanthropic spirit. She shares a vast portion of her wealth with people around the world, and she's a gift that keeps on giving.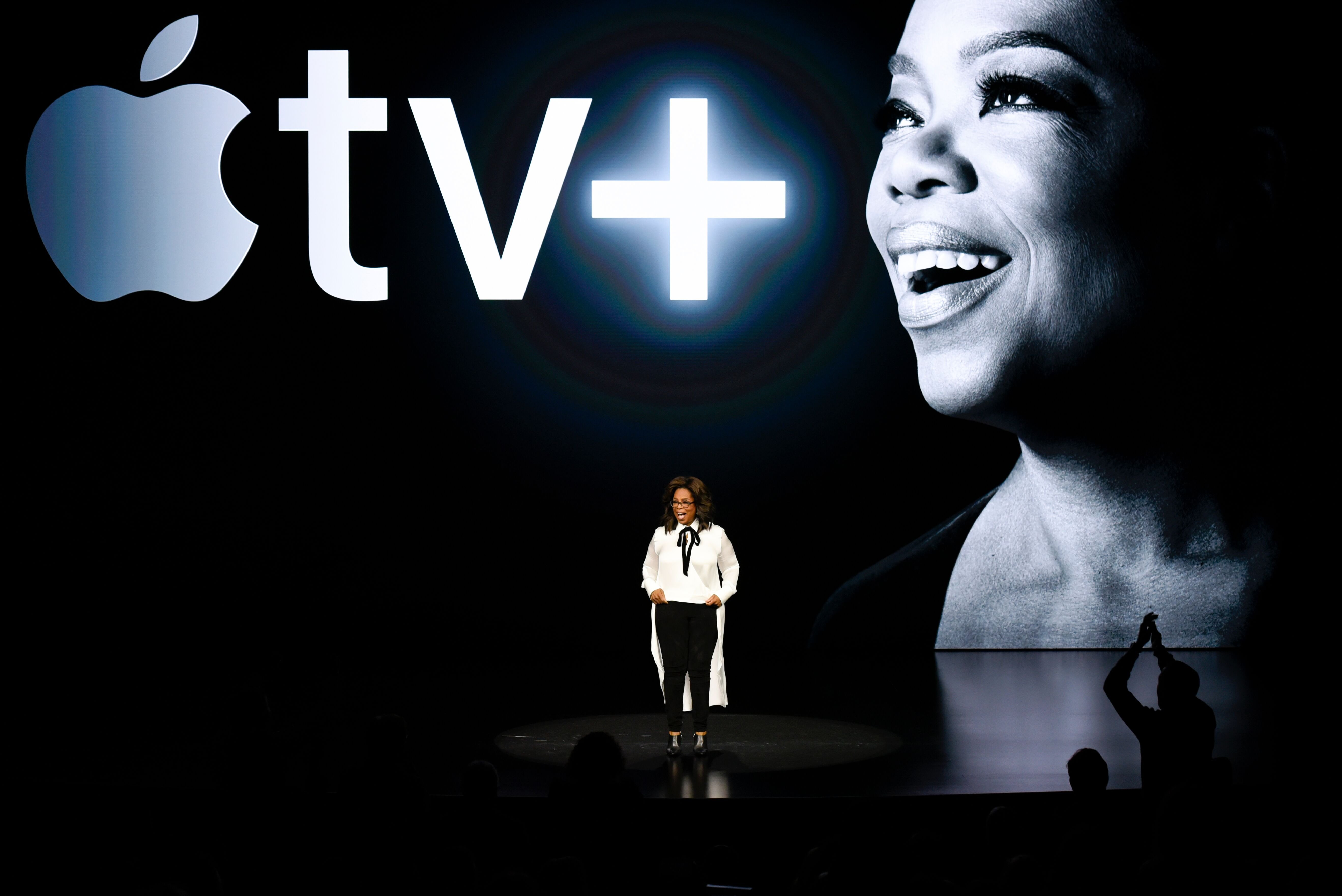 Oprah Winfey announcing her collaboration with Apple TV+/ Source: Getty Images
WHAT DEFINES PEOPLE?
Back when she was starting "The Oprah Winfrey Show," the media mogul said,
"We are defined by the way we treat ourselves and the way we treat other people."
Those words have served as a compass for Oprah, and she has proven it over and over again. In 2002, during a trip to Africa, the TV personality brought those words to life with an act of kindness shown to an older woman.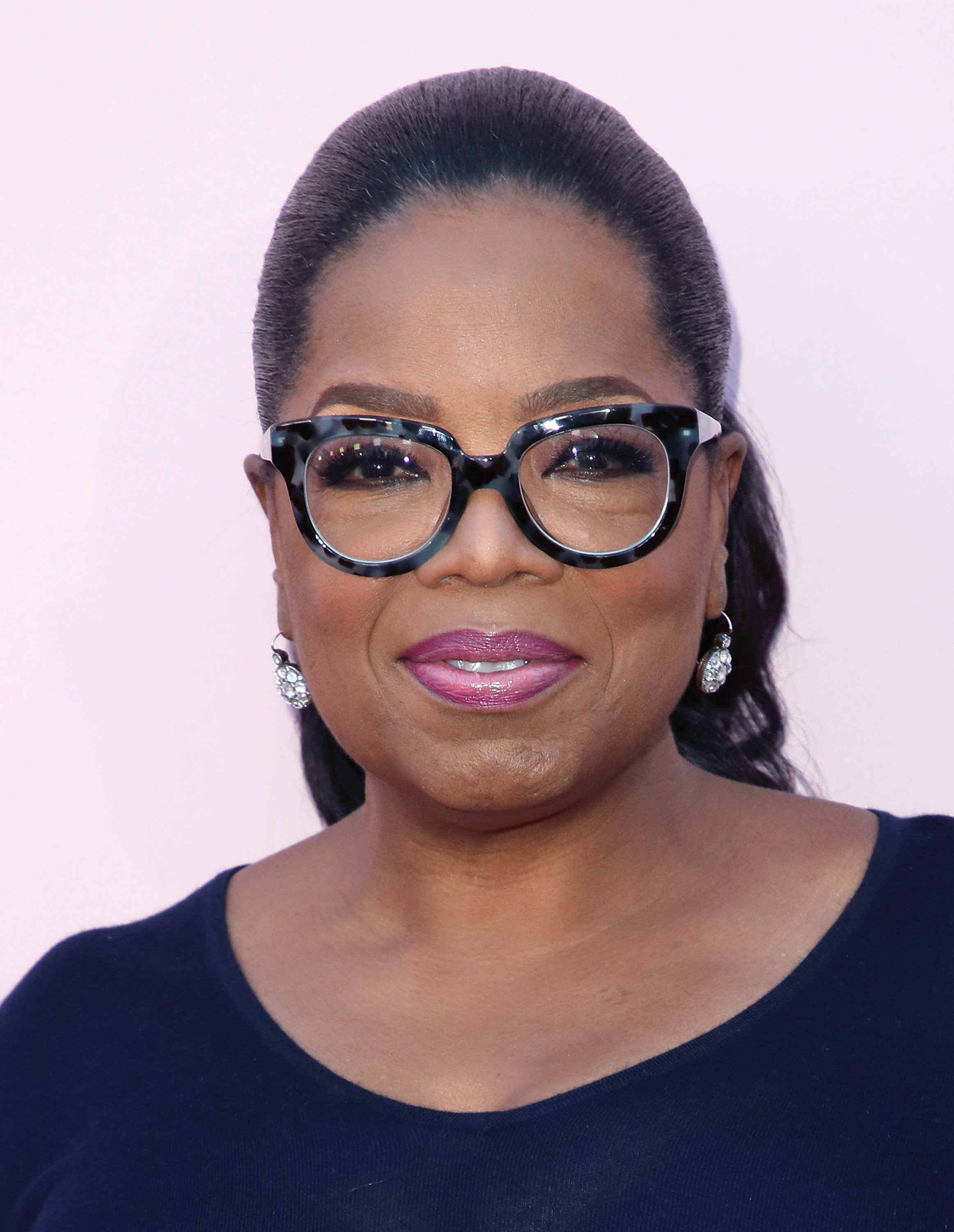 Oprah Winfrey at the premiere of OWN's "Love Is" in June 2018. | Photo: Getty Images
The media mogul stated in 2004 that while on the trip, she would carry wads of cash every time she stepped out with her team to give to the women she met on the way.
On one occasion, Oprah met a weary-looking older woman, whom she later found out was 72 years old at the time.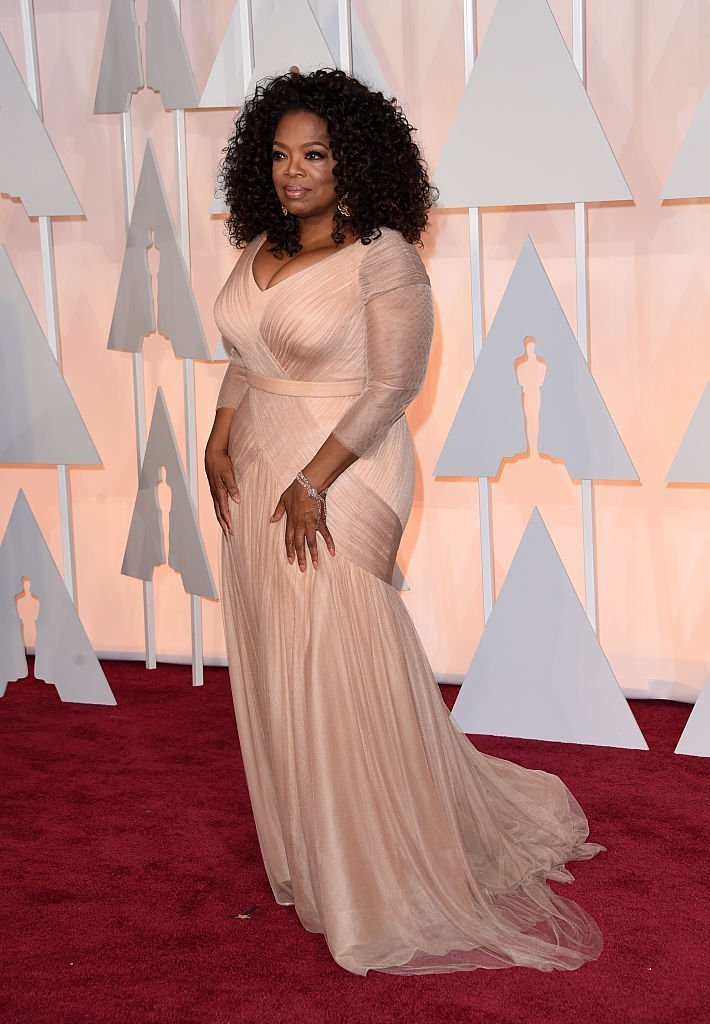 Oprah Winfrey at the Academy Awards in Hollywood, California on Feb. 22, 2015 | Photo: Getty Images
AN ANGEL AMONG HUMANS
The OWN network founder followed the woman to her hut and handed her a wad of cash after informing the woman she had a gift for her.
Afterward, the older woman told the TV personality that it's the first gift she has ever received in her life. The woman saw Oprah as an angel, as countless other individuals have.
In 2006, the then OWS host invited a boy — Vincent Gilbert III — whose birth she witnessed, and his parents to her show after their attempt to get tickets several times proved futile.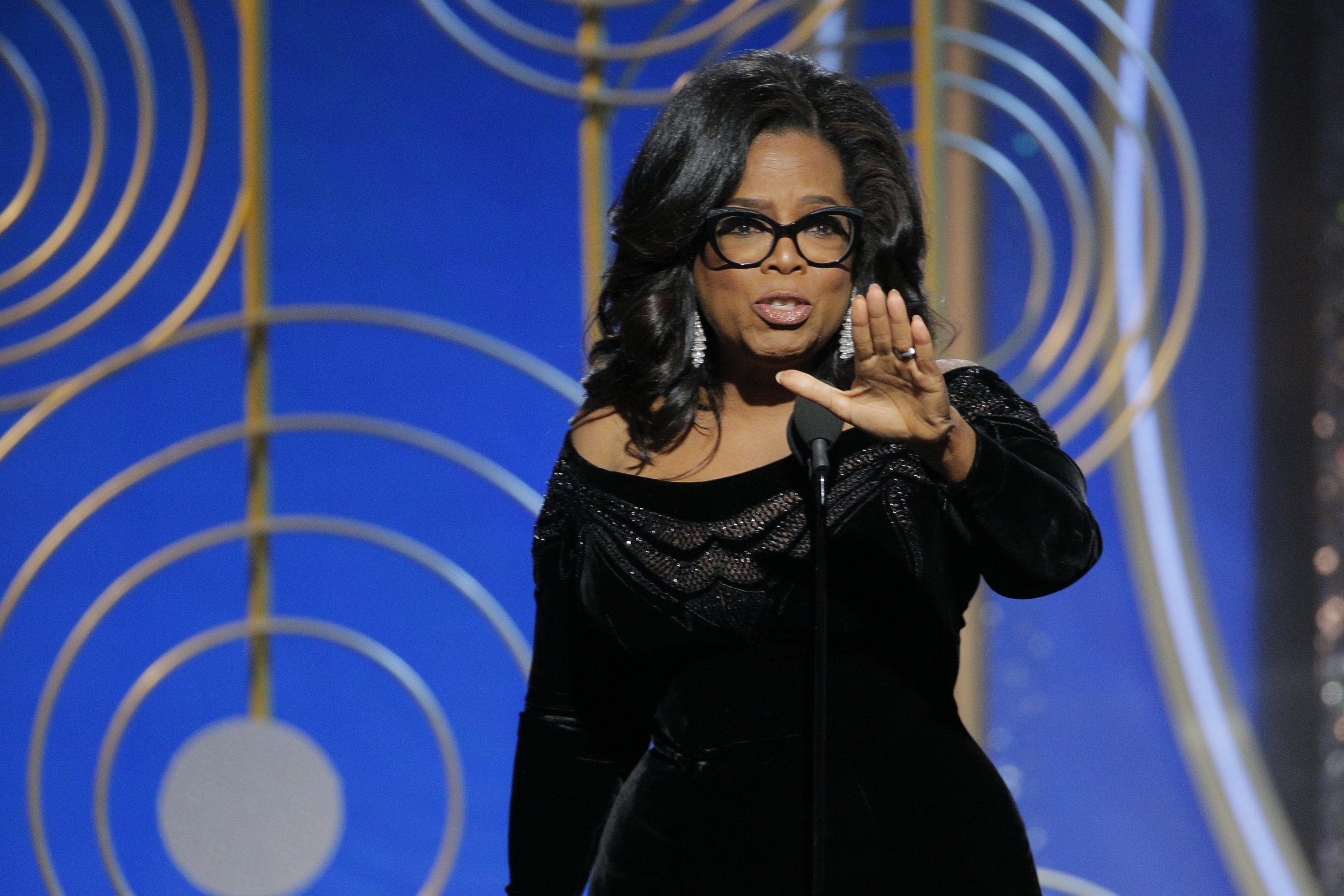 Oprah Winfrey at the Golden Globe Awards in Beverly Hills, California on Jan. 7, 2018 | Photo: Getty Images
Vincent's mother, Denise, allowed the TV personality to film the birth of her son in '89 when the OWS was still young. Thus, Oprah returned the kind gesture, showing that one "good turn" deserves another.
The media personality's good works also include fully funding the college education of over 400 men who graduated from Morehouse College.
Some of them went on to become doctors, lawyers, and hedge fund partners, amid other accomplishments.
HONORING HER LEGACY
Oprah's kindness has inspired the men to give back to their communities. One of the recipients, Shaka, once said about the scholarship,
"I walk into the world with a sense of confidence… and I work hard to be a contributor to my community [so] I can show [Oprah] that I've honored the legacy and the contribution she [gave] to me."
Between 2018 and 2019, the Mississippi-born woman gave about $22.5 million in stocks to the Winfrey Charitable Foundation. It supports her Leadership Academy in South Africa and the National Museum of African American History and Culture.
Asides from her charity work, the media mogul is famous for her inspiring Oprah Winfrey speech. She also has motivational Oprah Winfrey quotes that challenge people to fulfill the highest expression of themselves.
A HELPING HAND
In 2009, she made this inspiring quote on being generous,
"The best gift anyone can give, I believe, is the gift of sharing themselves."
Interestingly, the philanthropist grew up living in poverty in rural Mississippi. Things remained pretty much the same after she moved to Nashville, but the young Oprah was determined to make something of her life.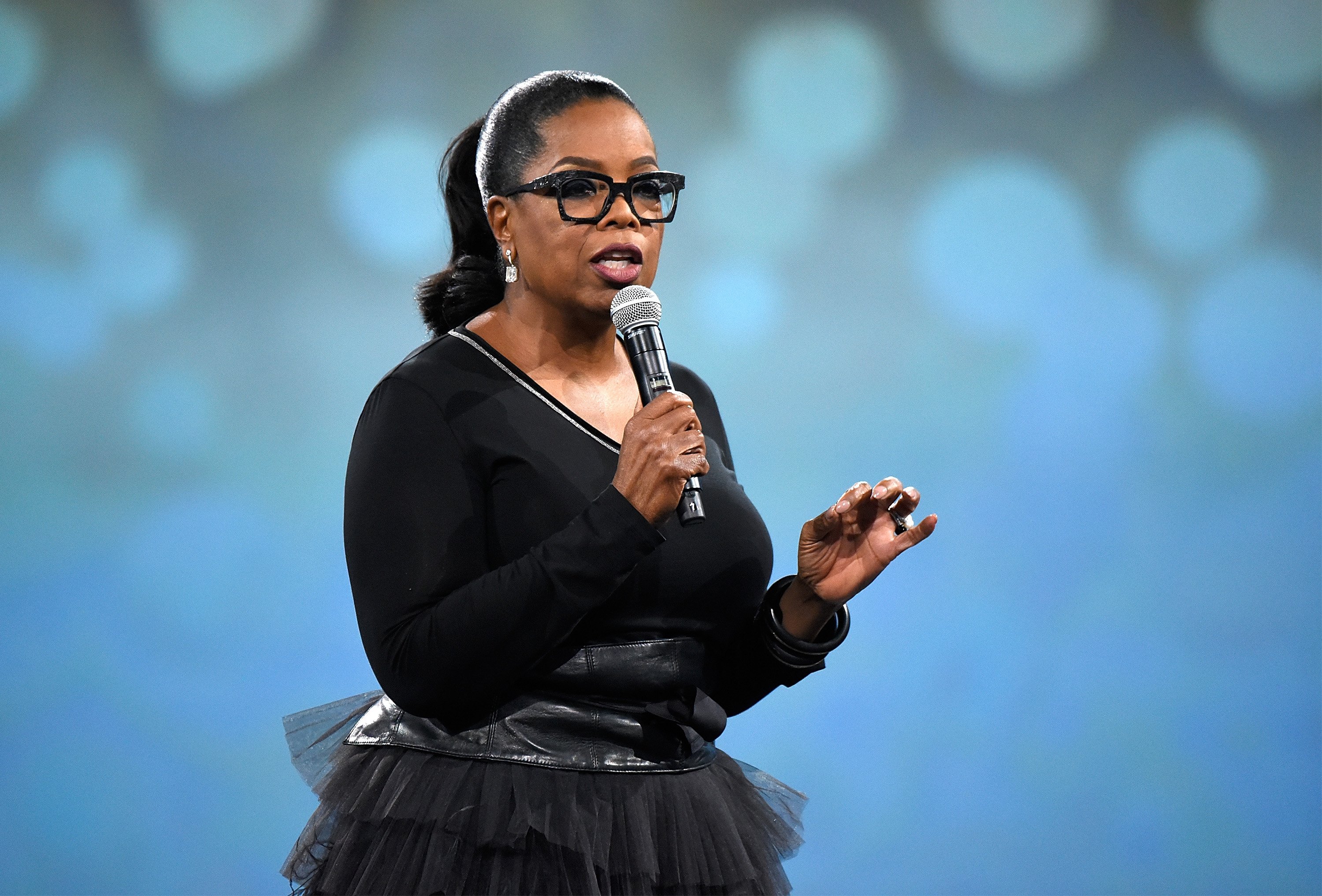 Oprah Winfrey at The Robin Hood Foundation's 2018 benefit in New York City on May 14, 2018 | Photo: Getty Images
Things began to look up when she moved to Baltimore to host "People Are Talking." From there, she moved to Chicago, got her show, and the rest became a history worth over a billion dollars.
Oprah never let anything negative define her; she opened herself to every possibility life threw her way, and made the most of the opportunities.
To her, tomorrow gets determined by the actions of today, and if everyone lends a helping hand, the world would be a better place.
Please fill in your e-mail so we can share with you our top stories!