Duane 'Dog the Bounty Hunter' Chapman Slammed by Fans for Allegedly Dating Wife Beth's Friend Moon Angell
A photo posted by Duane Chapman sparked more rumors that he is dating another woman six months after his late wife's death, and the fans are letting their feelings known on Twitter. 
Duane Chapman shared a photo of himself and a red-haired woman identified as Moon Angell, who is a longtime assistant of Duane and his late wife Beth.
The photo sparked rumors that Duane and Moon were dating, leading to reactions on social media. However, one person who wasn't pleased with the development was Duane's daughter, Lyssa Chapman.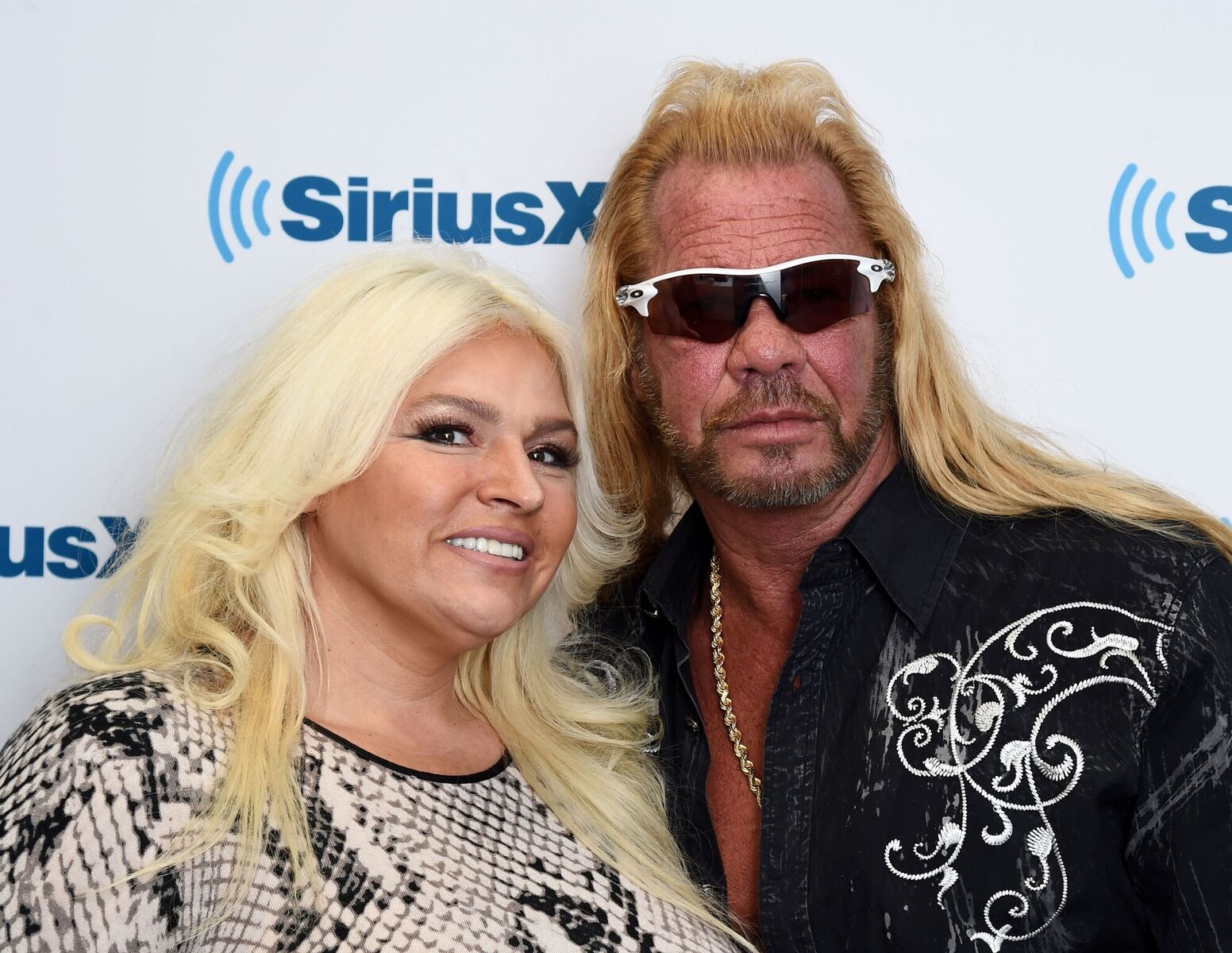 The 32-year-old took to Twitter to vent her disapproval of her father dating Moon Angell. In one of her tweets, Lyssa revealed that Moon previously dated one of her (Lyssa's) brothers.
She also revealed that Moon has moved into Beth's closet and replaced the late reality star's clothes with hers, asking people what they would do if they were in her shoes.
Her tweets led to several reactions from tweeps. One person said:
"... So disrespectful. I understand everyone has to move on eventually but now? And with her?? Definitely not okay!! I'm so sorry you're going through this girl..
Another person, disappointed with the developments said that she always thought Duane was wonderful, but that she's afraid he's ruining what Beth helped him establish. 
The respondent also added that she felt heartbroken hearing Moon talk trash about Beth and Duane's kids, adding that it wasn't right. 
The reality television star went on to praise Moon for being with his family through the ups and downs.
Another tweep who agreed with the sentiments that Beth made "Dog the Bounty Hunter" work, said that Duane was messing up the place he's been eating from because the show would lose a lot of fans over the issue. 
Another tweep who claimed to have been blocked by Duane accused him of disrespecting Beth and their kids, which the tweep found disgusting, claiming that Beth warned her family about Moon. Yet another person said:
"I feel so bad for all of you and especially dog because he is clearly not in the right state of mind. Trauma does crazy things to people." 
Duane Chapman has responded to Lyssa's criticism of his relationship with Moon Angell. Speaking to Radar Online, Chapman said he didn't know what his future holds, but that he needed Moon. 
The American reality TV star added that there would never be another Beth Chapman, but that doesn't mean that he has to be sad. 
The reality television star went on to praise Moon for being with his family through the ups and downs, adding that she is a gift from God, which he received when he needed a friend.