Winona Ryder Enjoyed a Glamorous Date Night with Boyfriend Scott Mackinlay at 2020 SAG Awards
Winona Ryder and her longtime boyfriend Scott Mackinlay Hahn looked picture perfect in their matching black outfits as they stepped out for the SAG Awards on Sunday.
The 48-year-old actress looked glamorously gothic in black with a chic ensemble from Dior's Haute Couture Spring-Summer 2018 collection, while Scott completed the picture with a traditional black suit and tie.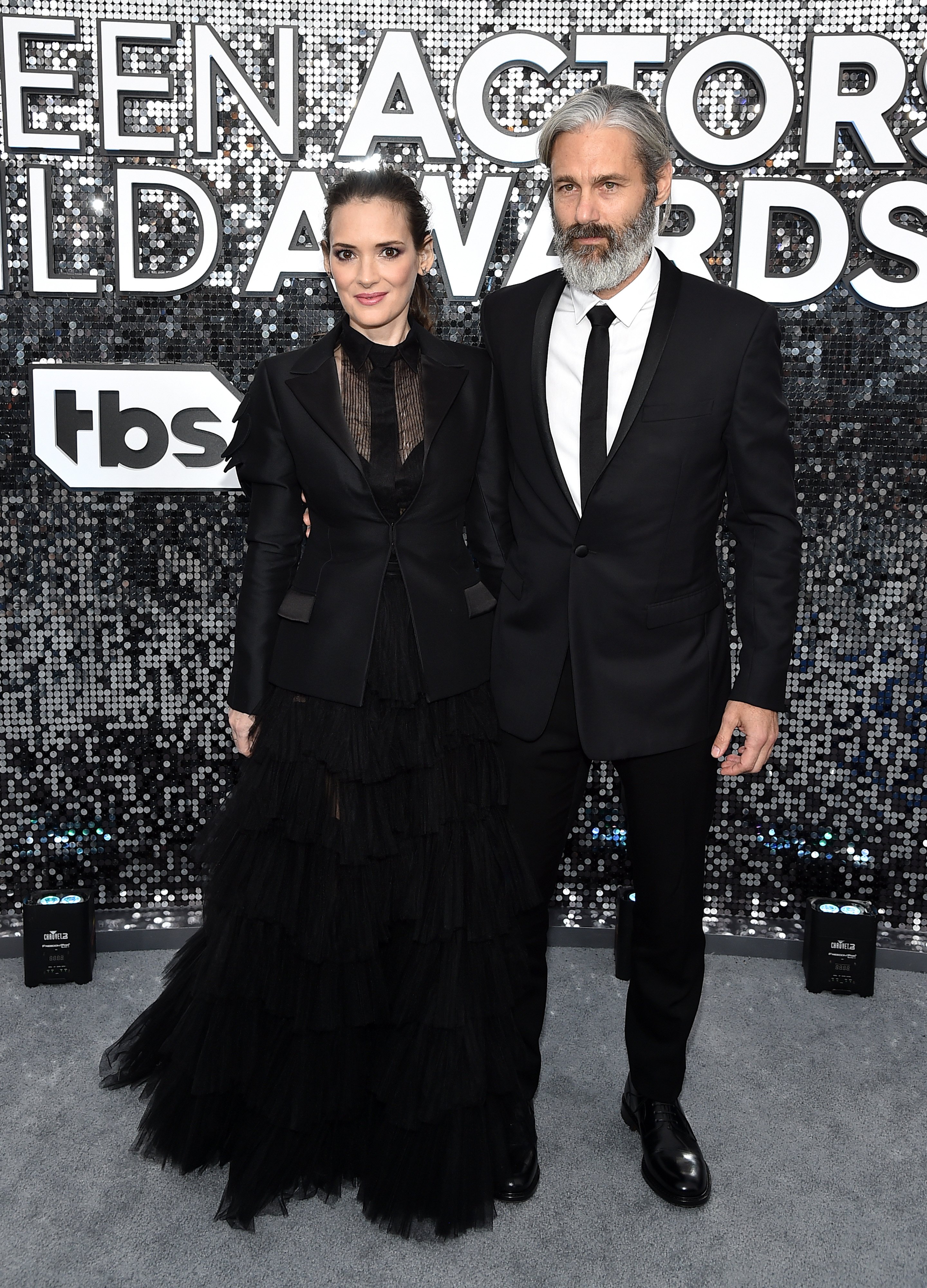 Winona, who received a SAG nomination for best ensemble in a drama series for her appearance in "Stranger Things," first started dating Scott back in 2011. 
As a clothing designer himself, Scott founded a company called Loomstate in 2004, which is devoted to the manufacture of environmentally sustainable fashion. But despite their lengthly dating history, Winona doesn't plan on tying the knot anytime soon.
During an interview in 2016, the actress referred to herself as a "serial monogamist" and explained her hesitation in walking down the aisle, as she said:
"I'd rather never have been married than been divorced a few times. When your parents are madly in love for 45 years, your standards are really high. But I've been happily with someone for quite a while now."
Nonetheless, things seem to be going well with the couple, even after Winona disappeared from the spotlight going on decades ago.  
While Winona conceded that she willingly left the Hollywood spotlight, it opened up other opportunities she wholeheartedly threw herself into, as she added:
"A lot of people had the perception that I just disappeared in the 2000s. And I did, but only from that world. I appeared elsewhere, I promise you. I was transformed into doing stuff I really wanted to do – it was a great awakening. It just wasn't in the public eye."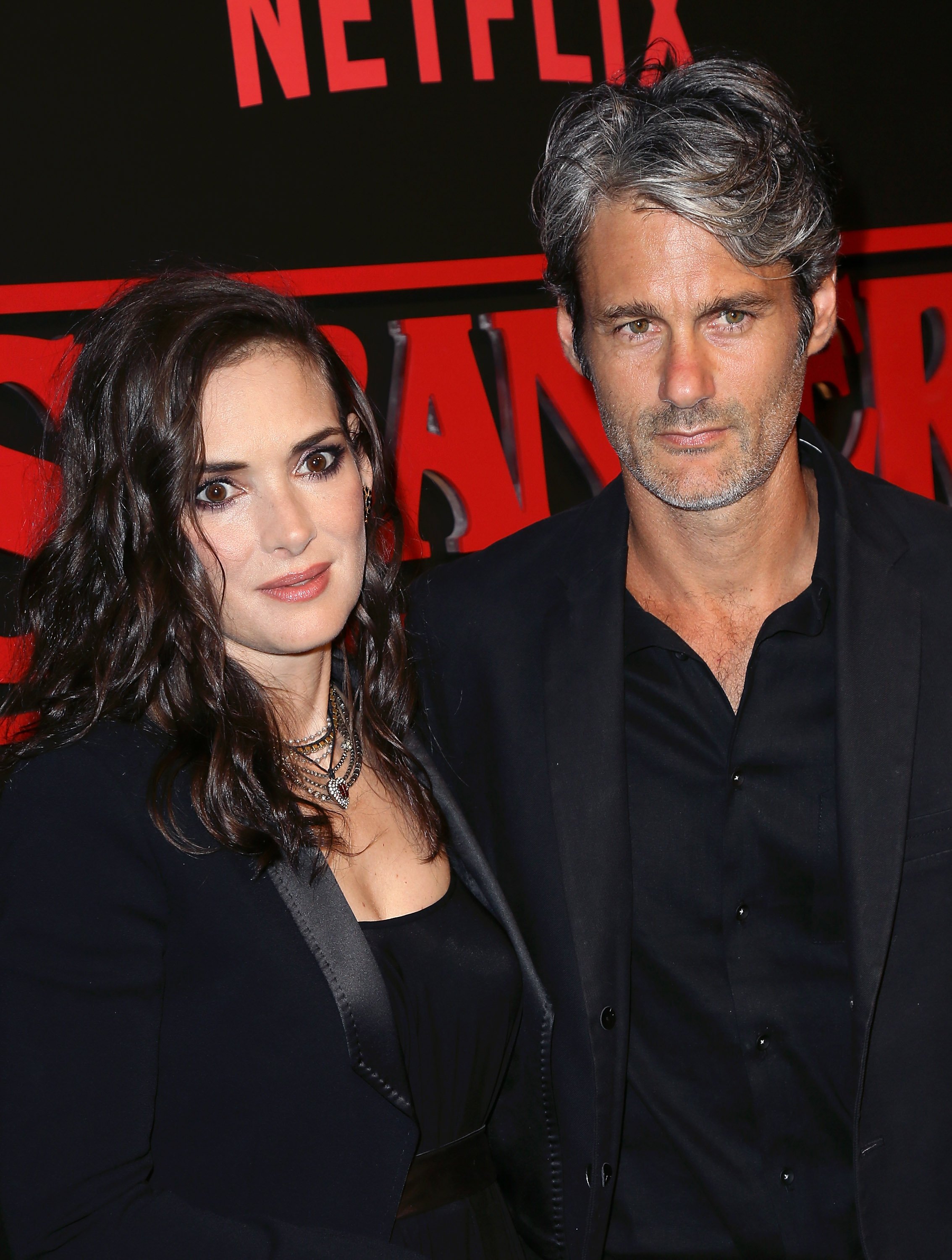 However, Winona might be married already. While promoting his film "Destination Wedding," Keanu Reeves shared that they got a real priest to perform the wedding scene with him and Winona in the film "Dracula."
Even after all these years, the actress still sends him texts that read "Hello, husband," because she agrees that the fact that a real Romanian priest officiated their nuptials in 1992, means they are probably legally married.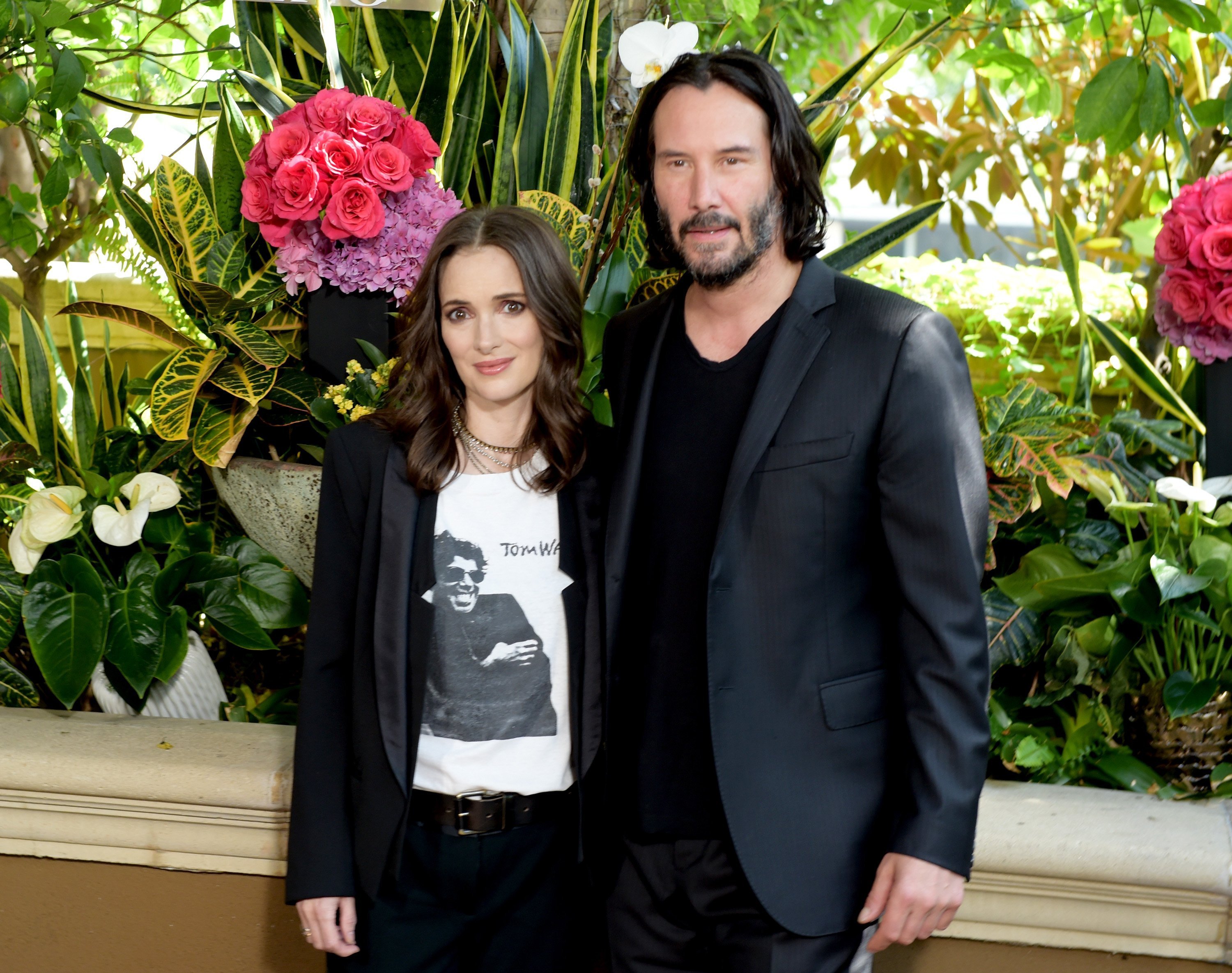 Keanu Reeves and Winona Ryder starred together on several films, including "A Scanner Darkly" and "The Private Lives of Pippa Lee," and ironically enough both have never been married before or since their time working on "Dracula" together.
Their most recent film together, "Destination Wedding" was released in August 2018, wherein both reluctantly attended a wedding neither. Despite their misgivings, Winona and Keanu's characters had chemistry, which developed into something special as the weekend went on.