Serena Williams Refuses to Comment on Meghan Markle's Royal Exit during Press Conference after Australian Open Win
In the wake of the Dukes of Sussex's decision to step back from public life, Serena Williams refused to comment.
Serena Williams was asked about Meghan Markle and Prince Harry's withdrawal from the Royal Family at the Australian Open but kept mum.
The tennis icon, who is known to be one of Duchess Meghan's closest friends, was questioned by eager reporters, who did all they could to trick her into a statement.
Serena showed the kind of steadfast loyalty and discretion that have always been some of the qualities Royalty has prized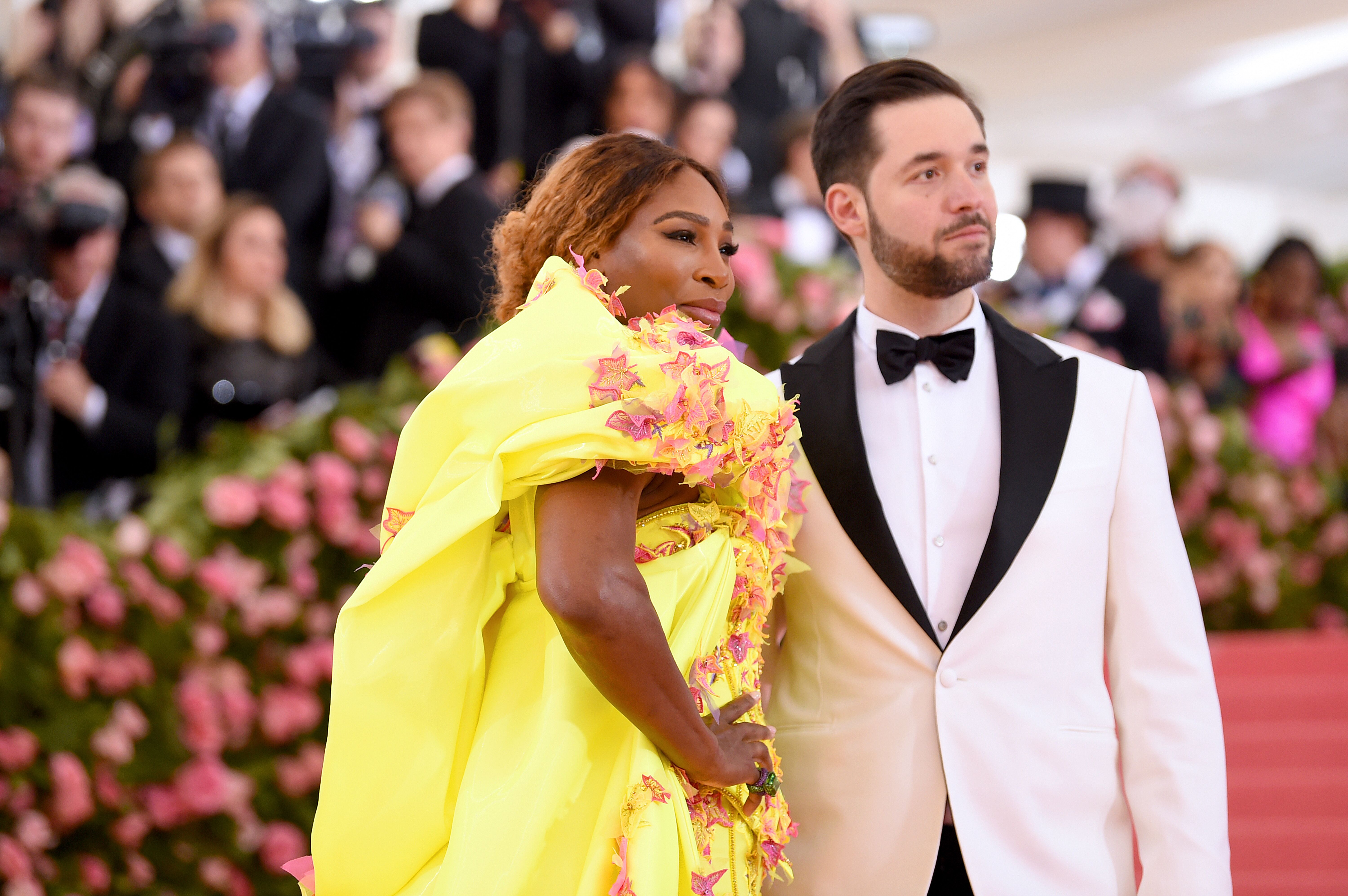 SERENA WILLIAMS QUESTIONED ABOUT ROYAL BFF
Reporters had flocked to speak to the tennis champion, but their interest was focused on her close friend, Meghan Markle, now Duchess of Sussex.
Meghan and husband Prince Harry have announced that they will be withdrawing from public life as senior members of the Royal Family due to the destructive scrutiny of British tabloids, and their decision is headlined around the world. 
Wherever life takes #HarryandMeghan I wish them all the health and happiness in the world. Thank you for raising awareness around mental health, HIV/AIDS and also championing the LGBTQ+ community. I can't wait to see what they achieve. pic.twitter.com/av1CqHv0Xk

— Tom Knight (@TJ_Knight) January 18, 2020
SERENA WILLIAMS - "NO COMMENT"
When reporters eagerly asked Serena for her opinion on her friend's decision to step back from the limelight and divide her time between North America and the United Kingdom, she had only one answer: "No comment."
People say to me - is #HarryandMeghan really a story? Yes it is - a woman of colour married into the royal family and within two years she was chased out. This is a story not just about the RF but about the racism and misogyny in Britain and the British establishment. https://t.co/NKg4RrGOQG

— Prof Kate Williams 💙 (@KateWilliamsme) January 14, 2020
SERENA WILLIAMS SHOWS LOYALTY
Serena showed the kind of steadfast loyalty and discretion that have always been some of the qualities Royalty has prized most highly in their personal friends over the years.
#AusOpen pic.twitter.com/KUVAUzcso6

— Ben Rothenberg (@BenRothenberg) January 20, 2020
Sadly, Meghan's family has not shown the same delicacy, and both her father Thomas Markle and her half-sister Samantha Markle have tried to use their connection to the Duchess to their own benefit.
Serena isn't spilling the tea, but we can imagine that the two friends will be spending a lot of time together, once Meghan and Harry move to North America in the Spring.
THE DUCHESS AND THE TENNIS PLAYER
Serena Williams and Meghan Markle met and forged their bond long before the "Suits" actress had even met her future husband, Prince Harry. 
The two women met at a Super Bowl party in 2010 and played on the same team along with Hannah Davis, Nina Agdal, and Shay Mitchell. 
Meghan became an assiduous supporter of the tennis champion, attending every match and cheering her friend on to victory.
When Meghan met her Prince Charming, one of the names at the top of the exclusive list of wedding guests was Serena's who attended the ceremony with husband Alexis Ohanian.
When Meghan fell pregnant, it was Serena who organized her an extravagant baby shower, and now that the Dukes of Sussex will be moving to North Amerca, it is likely that the two families will be spending a lot of time together.