People: Prince Harry and Meghan Markle's Baby Archie Already Has 'Tufts of Reddish Hair,' Source Claims
Prince Harry and Duchess Meghan's first child Archie Harrison was born on May 6. A source has now revealed that the baby boy is starting to show some similarities to his father. 
For "People" magazine's cover story for the week, a source shared some information about Prince Harry and Duchess Meghan's son. The insider revealed: "He's a happy baby."
Baby Archie Harrison is also described as having "lovely, puffy little legs and tufts of reddish hair. He's really adorable." His father also sports red hair.
Two days after the little Royal was born, his parents revealed that they weren't sure who the baby was favoring in his looks. The couple shared this during their first outing at St. George's Hall in Windsor Castle.
Meghan said: "We're still trying to figure that out." Her husband noted that people believed that babies change over the next "two weeks" after their births.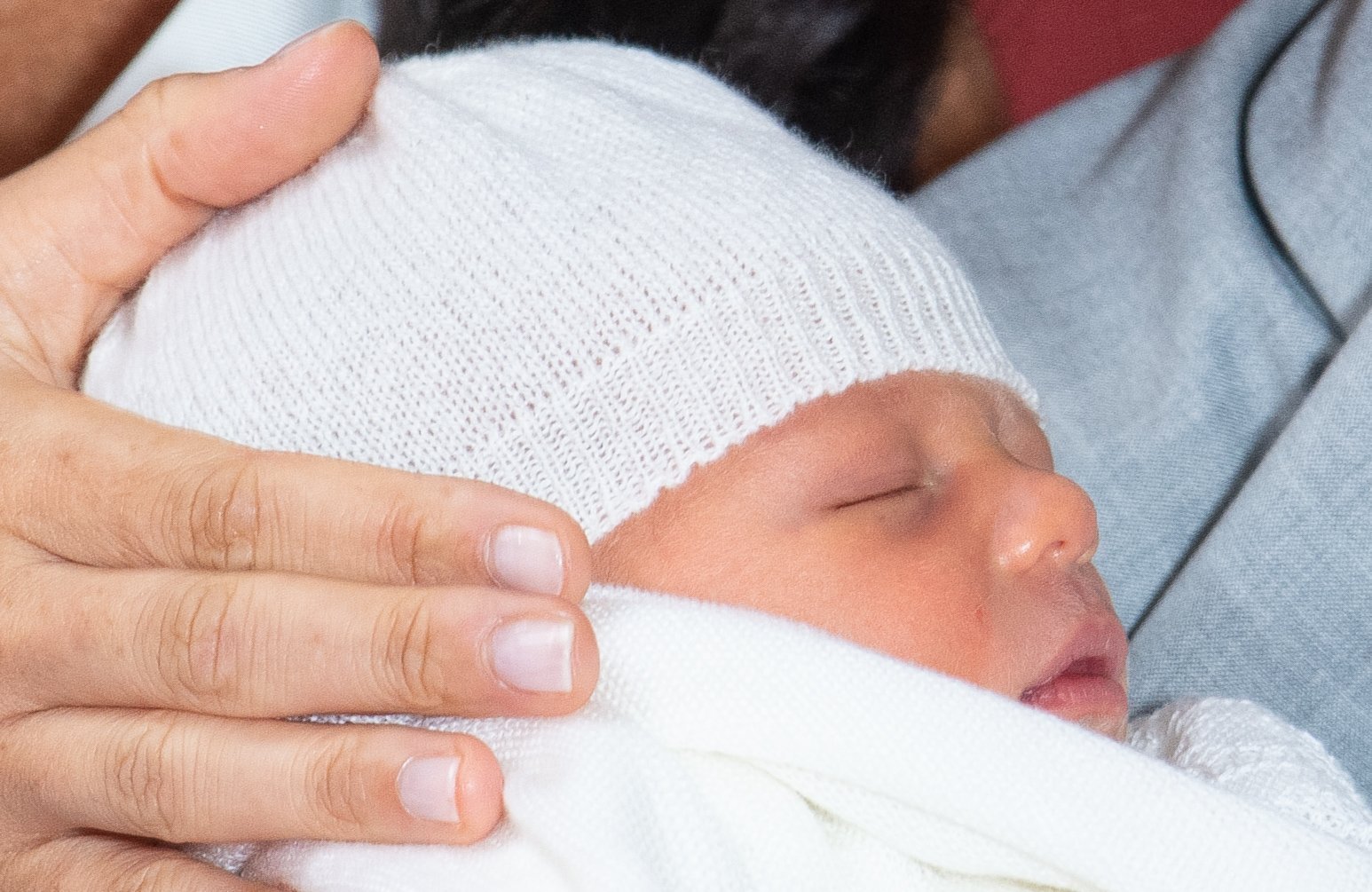 Harry added:
"We're basically monitoring how the changing process happens over this next month really. His looks are changing every single day so who knows."
Last month, baby Archie made a surprise appearance with his mother at Harry and uncle Prince William's charity polo match. Also present for the outing was his cousins Prince George, 6, Princess Charlotte, 4, and Prince Louis, 1.
Duchess Kate was also present to watch her husband play and to monitor her trio. Archie spent most of the time cradled in his mother's arms.
In normal circumstances, Royal children would be homeschooled and cared for by nannies. However, Harry and William's late mother Princess Diana made sure her two sons grew up as normal as possible.
The media photographed the late princess taking her boys out on trips to the amusement park or eating fast food at a McDonald's. Diana also allowed her children to interact with other children by taking William, 1 at the time, on tour.
William and Kate followed in her footsteps when they took George on tour Down Under when he was just 9 months old, and Charlotte was brought along to Canada when she was 16 months old.
Harry and Meghan are no different as they will be taking Archie with them on their Royal tour of Africa in the fall.
Baby Archie had his christening on June 1 at Queen Elizabeth's private chapel at Windsor Castle. The occasion was attended by around 25 close family members and friends.
Meghan's mother Doria Ragland, William, and Kate were present.