Meet Snoop Dogg's Wife Shante Broadus Whom He Married Twice and His Three Children
Snoop Dogg might have the reputation of being a tough guy, but when it comes to his family, the rapper has proven they're his number one priority. He's been married to his high school sweetheart for 22 years, and they share three grown-up kids that are now starting their families as well. 
Snoop Dogg's career spans over three decades, and he's considered one of the most iconic figures not only in the hip hop genre but in the music industry as a whole.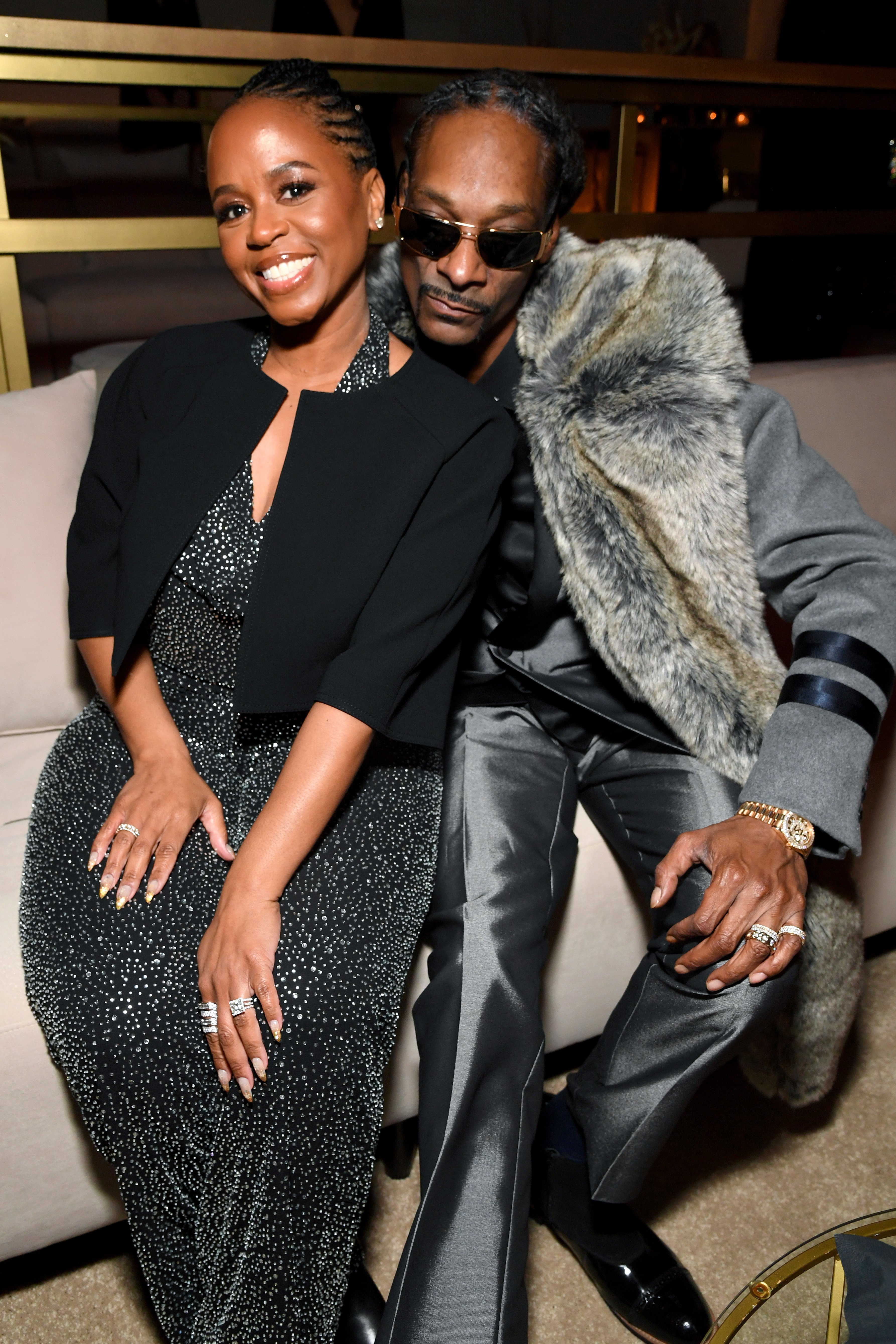 The 48-year-old Long Beach rapper has sold over 35 million albums worldwide, and through the years, has crossed over to acting, hosting, and even cooking on television, proving his versatility and sense of humor.
And while his career has been filled with upside downs, Snoop had his family by his side to support him through it all. Especially his wife Shante, whom Snoop almost lost once after succumbing to the temptations that money and fame brought into his life.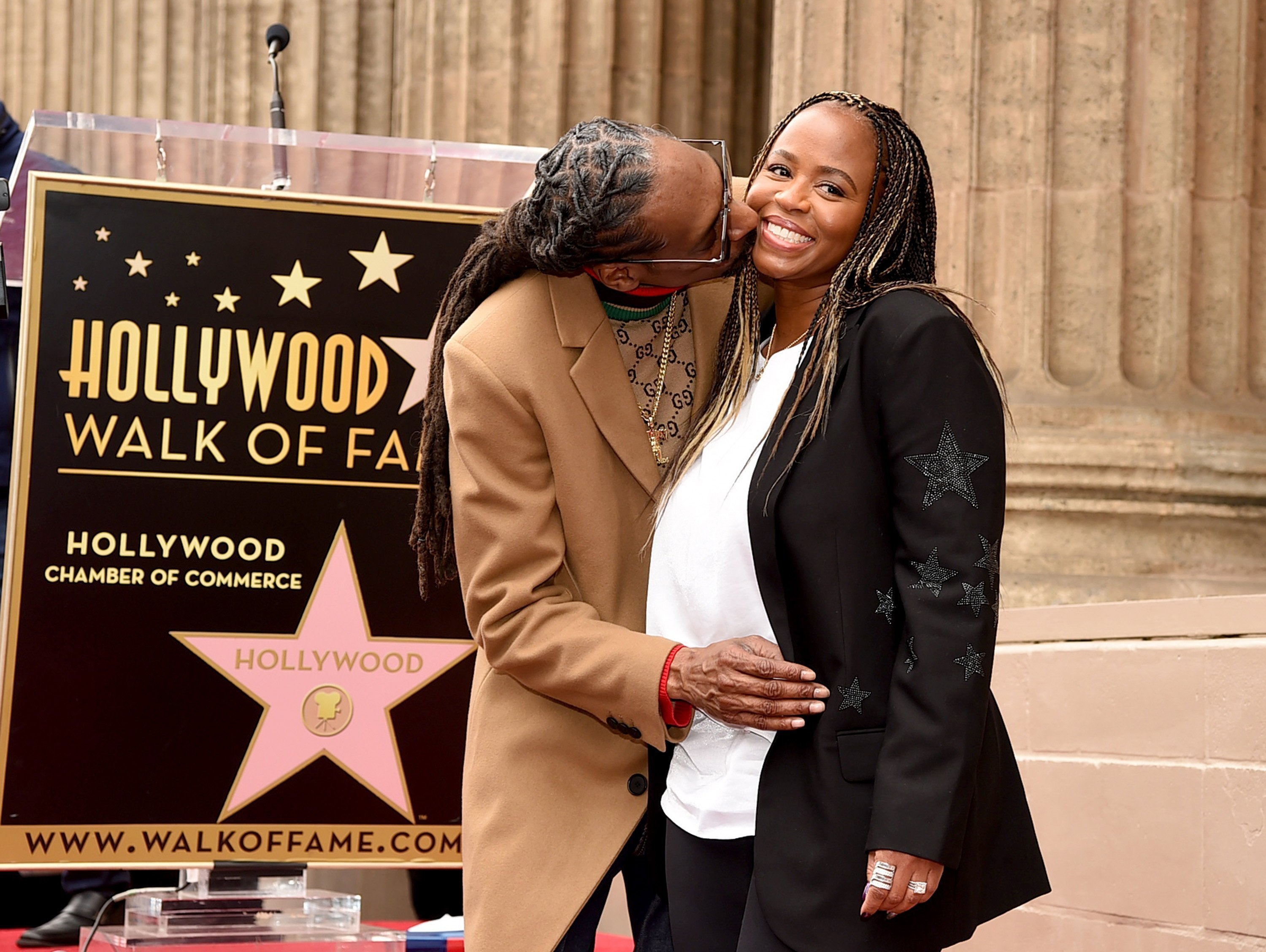 SNOOP AND SHANTE'S STORY
Snoop, real name Calvin Broadus Jr., met Shante in high school, and they eventually married on June 12, 1997, four years after the birth of their first son, Cordé Broadus, in 1994, and four months after welcoming their second son, Cordell.
The couple welcomed their third and last child, daughter Cori Broadus, in 1999. And Snoop also had a son out of wedlock, Julian Corrie Broadus, whom he shares with Laurie Holmond.
In 2004, Snoop filed for divorce, citing irreconcilable differences, later explaining that he got too caught up in the Hollywood lifestyle and was more focused on the girls and the partying than on his wife.
"I was trying to get a divorce, but I went back home, and I fell back in love with my wife and kids. A lot of times, you get cloudy. This music industry is a mother, man, and it'll take your vision and blur it," he told MTV at the time.
HOW CORI'S LUPUS CHANGED THINGS
In part, it was Cori's lupus diagnose in 2005 that served as a bridge to bring the family back together.
"It's amazing how this all turned out. We were going to get a divorce. But we wouldn't have gotten through it [that way]," Shante told People of the scary experience, while Snoop added:
"That's what it boiled down to. Cori's lupus showed us we need to be together forever."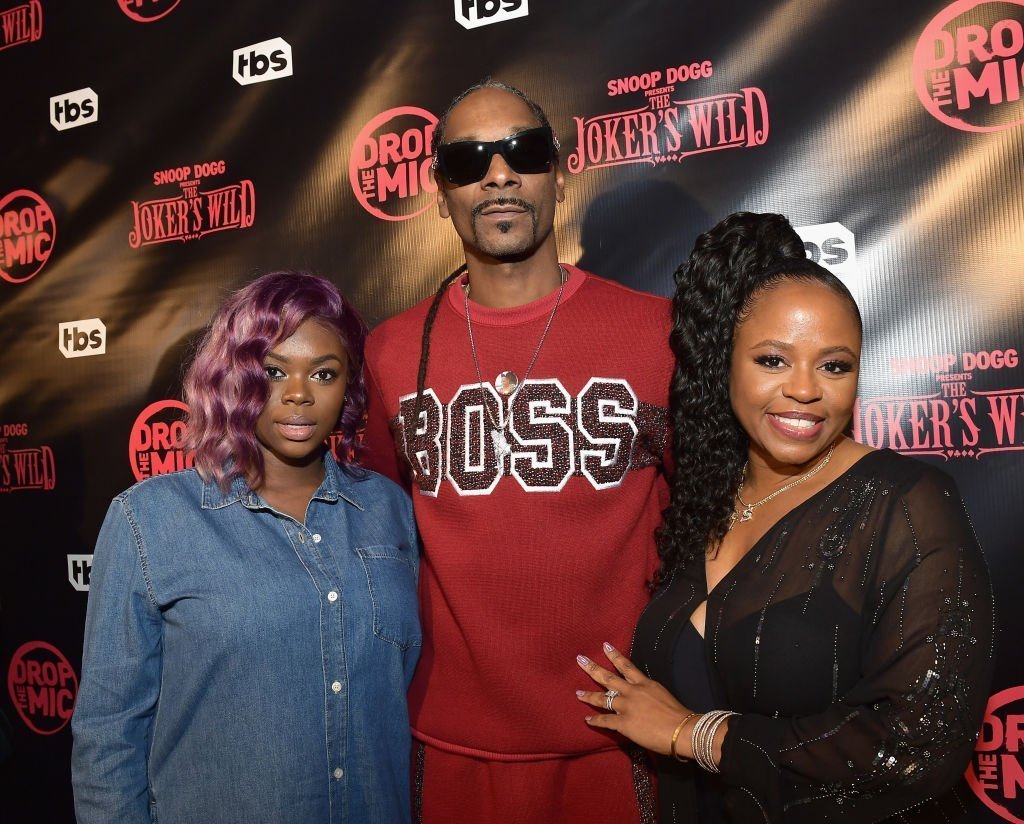 Still, Snoop admitted he had to do some begging and pleading for Shante to take him back, but eventually, she realized they were "chosen for each other."
On their 10th anniversary in 2008, Snoop surprised Shante with a vow renewal following the advice of his friend Charlie Wilson. The ceremony took place at Wilson's 20-acre ranch in California, and while Shante was clueless about her husband's plan, his 200 guests were all in the surprise.
"We try to make it look easy. This ain't easy at all," Snoop told HipHollywood of marriage. "You need help. You need a lot of help. But you gotta be willing to receive that help and be willing to get checked."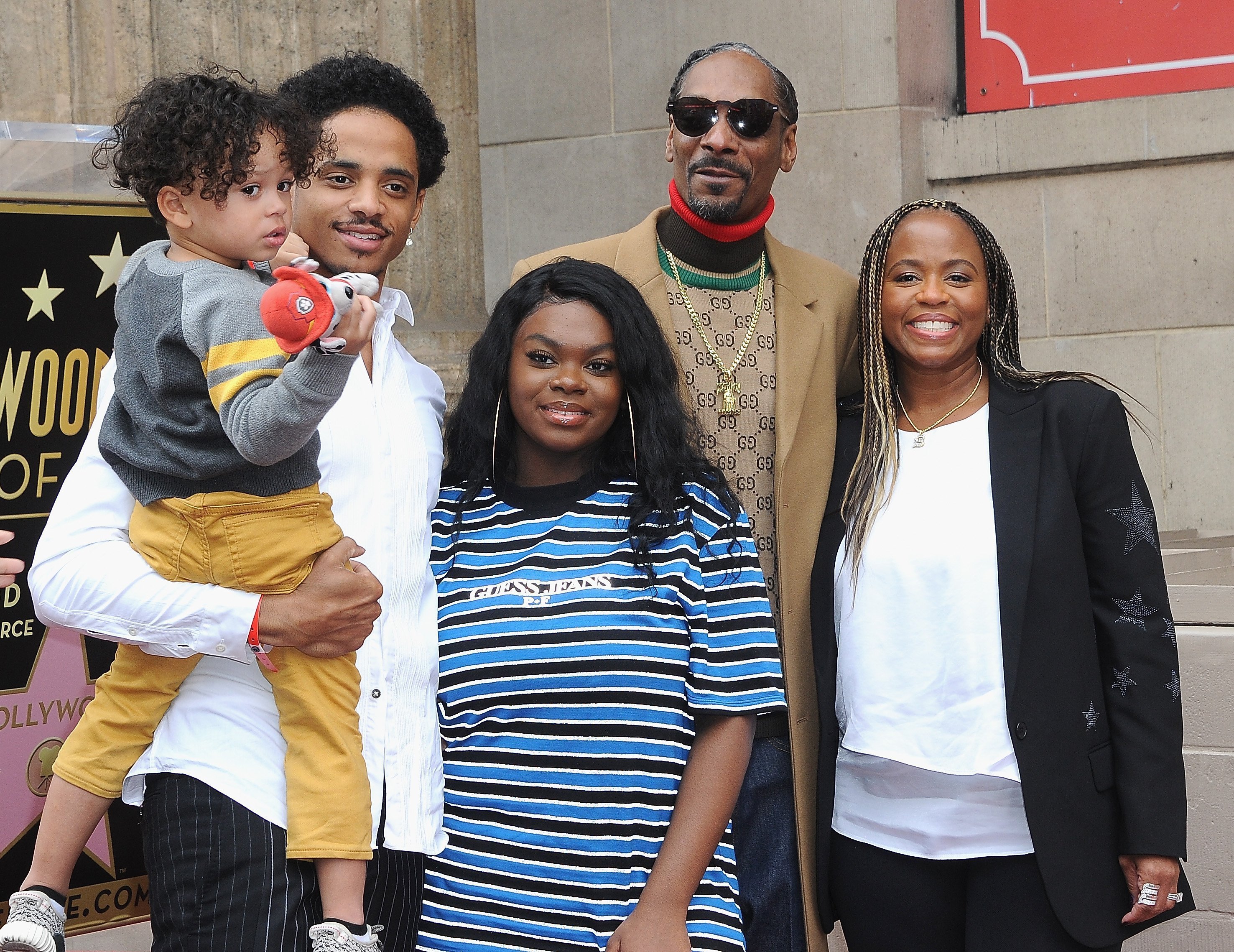 MEET THE CHILDREN
Cordé Broadus
Cordé Broadus, the oldest of the children, is 25-year-old and the father of two adorable kids.
He welcomed his first son, Zion, with ex-girlfriend Jessica Kyzer in 2015. And three years later welcomed daughter Eleven Love, with girlfriend Soraya Love.
In September 2019, Cordé shared the sad news with the world by announcing the sudden death of his newborn son Kai after only ten days of being born.
Thank you for all the condolences," Broadus wrote on an Instagram post. "I think we missed the biggest lesson. My son did all he needed to do in his 10 days here on earth. He has now graduated and continuing to do work."
He also added:
"Life is beautiful y'all, and I want y'all to know Soraya is at peace and is moving forward with huge smiles and A little baby running around thinking she grown. I just want to use my spotlight for happiness and growth and not anything less than. Thank you! Now let's get back to our soul purpose."
Although proud grandfather Snoop didn't address the situation directly, he shared an uplifting quote to Instagram that fans took as his way of grieving.
Cordell Broadus
Cordell Broadus, 22, is a former football player turned fashion model.
He received a scholarship to play football at UCLA in 2015 but later retired, stating that the used to play to make his father happy. He's still enrolled at the university and is set to graduate with a degree in film.
Cordell is also a streetwear designer and has walked on the runway for Tommy Hilfiger and starred in campaigns for Kenneth Cole and MCM Worldwide.
Broadus is also a father. He welcomed his first child with model girlfriend Phia Barragan in April 2019, giving Snoop and Shante their third grandchild.
Cori Broadus
Cori Broadus, the youngest of the bunch, is 20 and the only one of Snoop and Shante's children with a desire to follow the rapper's steps into the music industry.
She's not a rapper though but a talented R&B singer that has already released two EP's under her artistic name, CHOC.
Cori has also become an example to other girls, embracing her natural beauty and always sharing pics with her natural short hair, which she shaved at the end of 2018.
Julian Broadus
Last but not least, Julian Cordell is a student at the University of California that, according to what he said in a 2016 interview, was majoring in Biology but seeking to switch to Business.
Although he had a promising career in basketball, a broken hand put a hold on his dream and led him to explore his other passion: music.
Like Cori, Julian is also an R&B singer, and he has
made it clear
he doesn't want to be compared to his father or use his influence to get the doors of the industry opened for him